Critique please
---
Sorry they are a little blurry. If you can't use then let me know and i will get some new ones.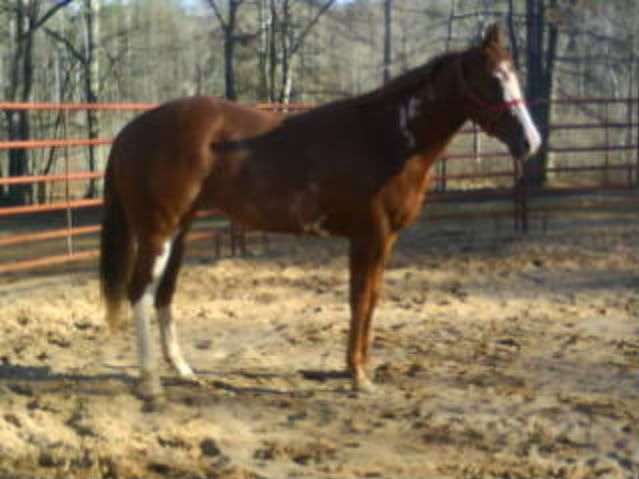 They are a bit blurry, but she looks uphill. In the 3rd pic she looks kinda cowhocked but I can't really tell. ;)
She is very nice otherwise, though!!
---
Ride more, worry less.
she looks downhill to me and does look cowhocked...
the pictures are blurry so I can't tell 100%, but her pasterns look really upright,

I love her muscling, and her markings on her face!!!! It's soooo unique
Hmm she does look more downhill, nvm.
I really like her markings though.
---
Ride more, worry less.
Nice pictures! Your horse looks great. His/Her markings are interesting and funny.