Critique the potential buy (paint for H/J)
---
This guys ad doesn't have too much info, so I'm in the process of contacting the owner. He's not spooky, does dressage and jumps. Nice ground manners and healthy. He is good enough for beginners but can also take an advanced rider far as well. I have no idea on breed, age, height or show experience as I'm still waiting for the seller to contact me. They are asking $3000. What do you think based on first glance of his confo?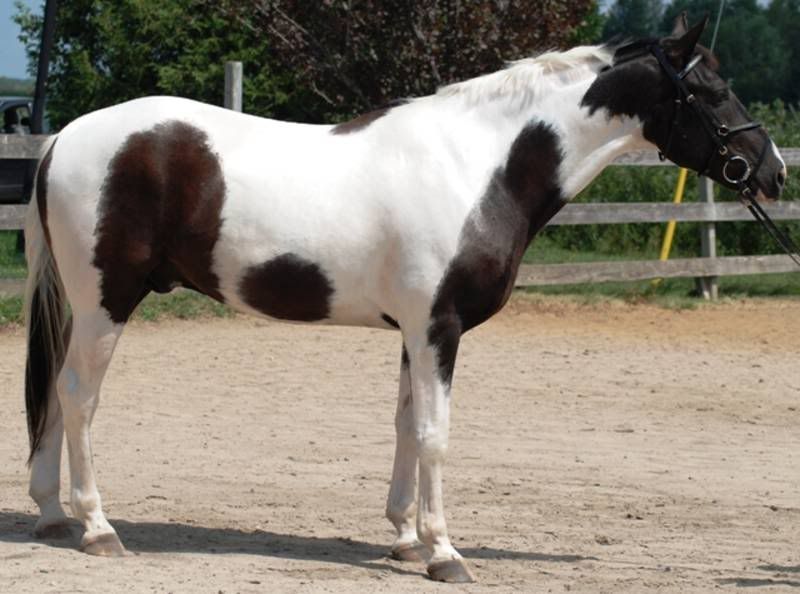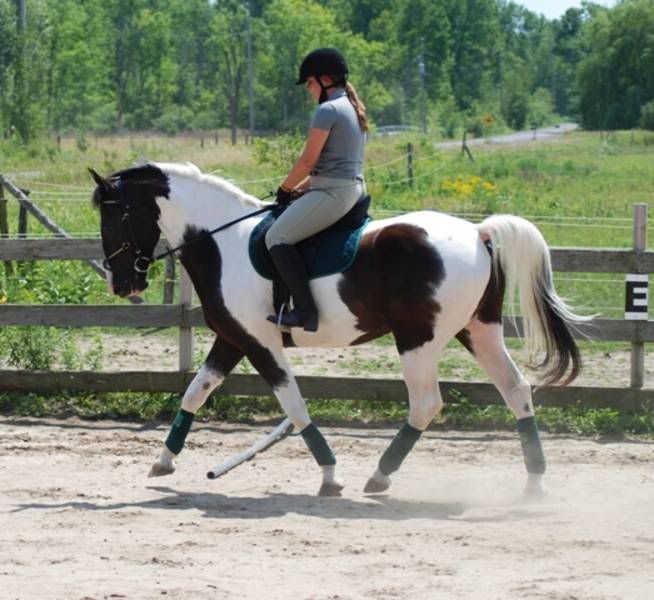 Green Broke
Join Date: Jun 2009
Location: Was in Ocala, Fl Now In West Union SC!
Posts: 3,175
• Horses:
1
The question is, how far do YOU want to go with him? To me he looks like a lower level horse.
---
My name is now my horses on a dor not my horse sonador
Green Broke
Join Date: Aug 2010
Location: Southwestern Ontario, Canada
Posts: 3,324
• Horses: 0
Without seeing a video, it would be hard to tell if he would be better suited to hunters or jumpers.

It could be just that it is a lower fence, but he dangles his front legs, which could bring down rails...which is bad in both hunter and jumper worlds.

It does LOOK like he is capable of engaging his hind end, and starting to use himself properly.


As for conformation, nothing really jumps out at me as to being "bad". He does stand under himself a bit in the front end...

His toes do look slightly long, but he could just be close to needing a trim, and possibly the angles changed ever so slightly.
---
It is impossible for a man to learn what he thinks he already knows. --Epictetus

He's gorgeous and super flashy - looks like a fun guy! I did notice he's got rather short pasterns. I'm hesitant to say he looks a little downhill? Maybe he's just standing weird or I'm just WAY off. My eyes might be deceiving me. He looks really fun to ride!
He would be for a friend who has been riding for about a year and is still very green.