Critique Sassy!
---
Paint Mare, 5 yrs old, The shot with her just standing with her head down she was getting bored and not wanting to stand still and was trying to eat grass lol. She also needs a farrier trim.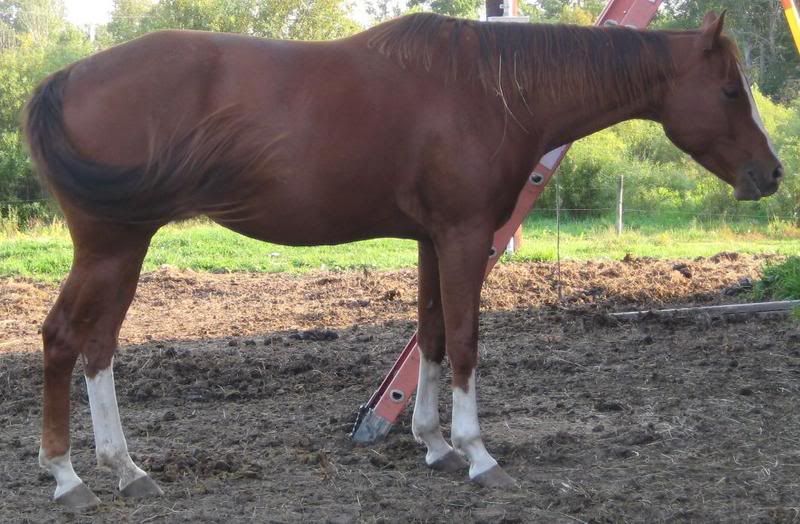 Action shots: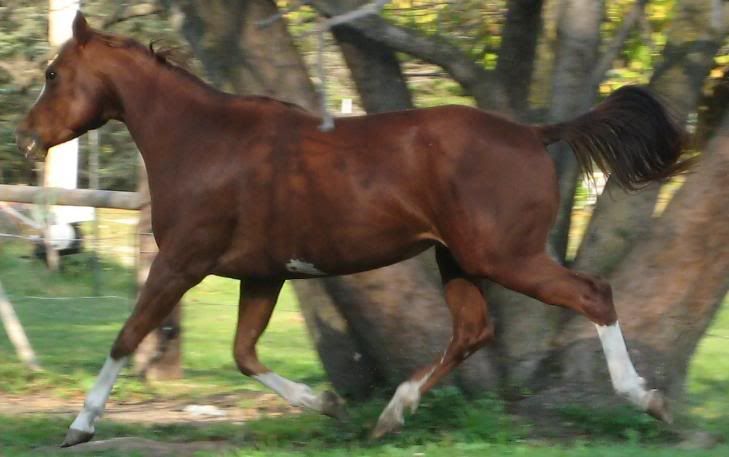 No critique from me, but she has a gorgeous dark red coat!
Banned
Join Date: Jul 2008
Location: Oklahoma where the wind comes sweeping down the plains...
Posts: 752
• Horses:
9
She is uphill and has a real short back.

pretty tho!
Looks uphill, short back, bit of a barrel, very pretty coloring, & a nice kind eye. :) I like her!
---
Ride more, worry less.
Have you had her for a while?

She looks almost identical to a mare I used to ride up at my summer job, funny coincidence.

No critique from me for now, aside from she's gorgeous.
The lady that had her before was just starting her on ground work so i don't think its her lol. We have yet to get her broke.
looks like she's thick through the barrel in the first two pics - - love her color!
---
kickshaw
Justin (qh/tb)
Boo (asb)