Critique Taco
---
He's APHA 8 yr old gelding. These are pictures from a while back so I haven't seen him for a few months now and he's been ridden alot more and should have prolly bulked up abit but here are a few older shots for reference.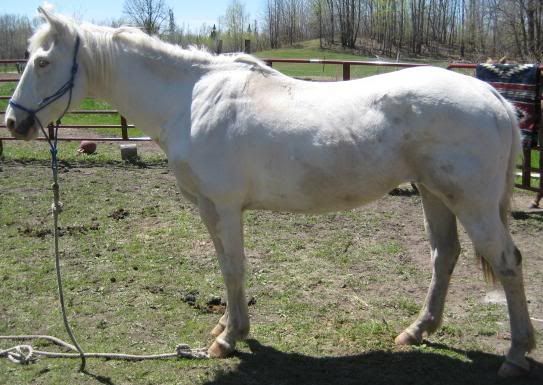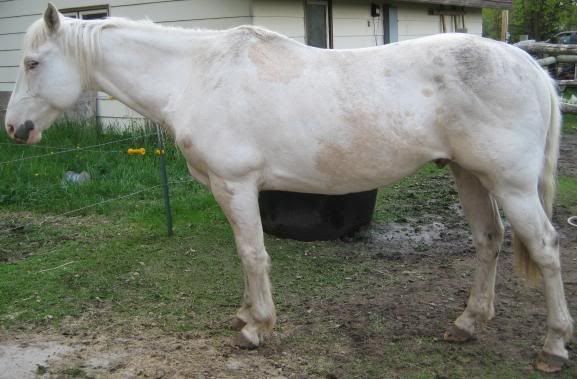 Movement: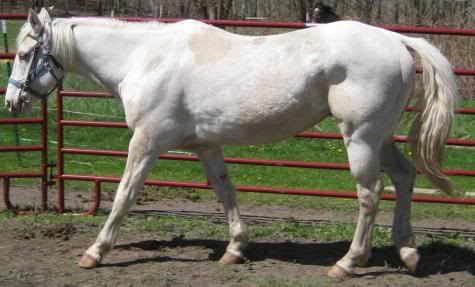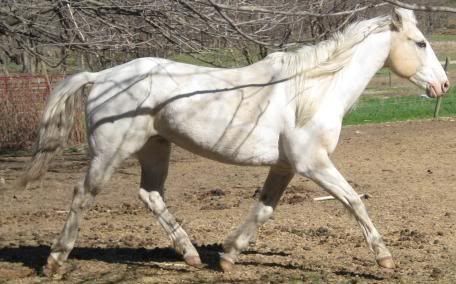 he's adorable!
In the first picture I didn't realize he had pally spots, i thought he was dirty
i love his coloring. to me his back looks a bit long, but from the action shots, that doesnt seem to hinder his performance any.
Have fun with him, he looks awsome!
---
*Khlassi:1985 Arab Gelding*
*Emma:1998 Appendix QH Mare*
~*~Kara~*~
she is beautiful, i love her coloring. I think she could gain a little weight
---
Everything happends for a reason

Go big or go home...
She is cute. Could gain some weight & muscles (I'd put some weight on first, then start muscling). ;)
Looks like she stands under herself in the front. Her back is a nice size, not too long nor short. Sweet looking eyes!
---
Ride more, worry less.