Critique these horses
---
My friend asked me to come out today and get some pics of her horses for 4H and also wanted me to post them on here to see what you guys think! sorry there not really on flat ground, i tired, they haven't been worked with all winter so there really out of shape. i'll be posting more pics of them this summer.
Molly 20 year old mustang mare - 14.3H - She is also gaited! a fun horse to ride!!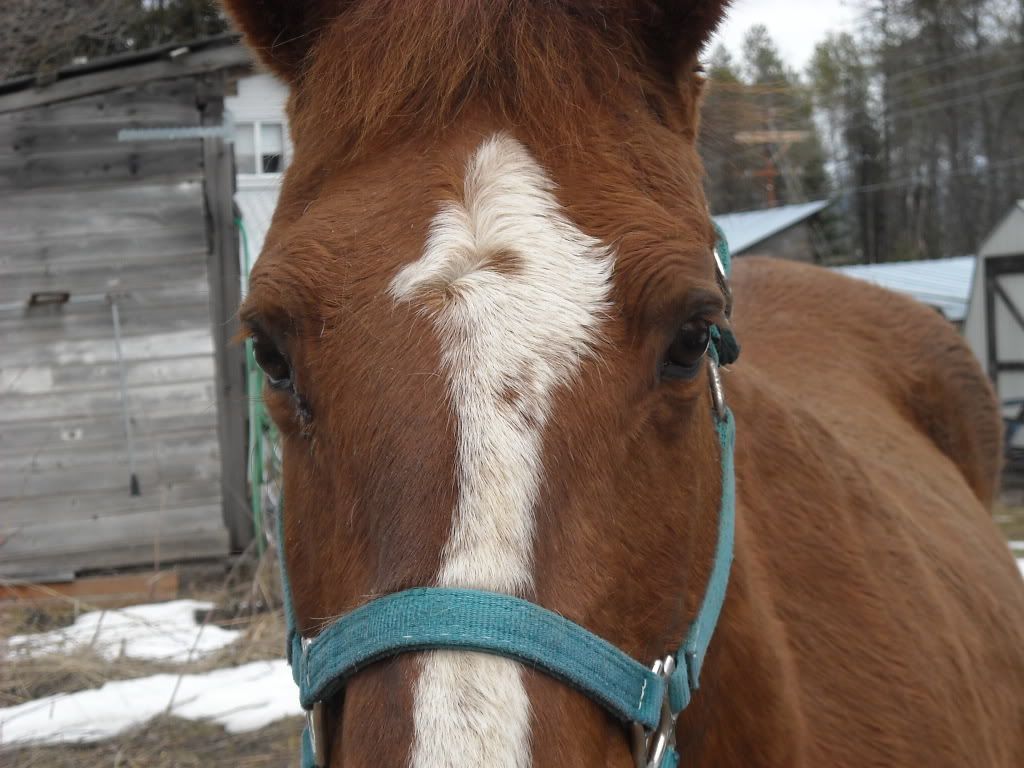 Faith 3 year old paint filly - 14.1H -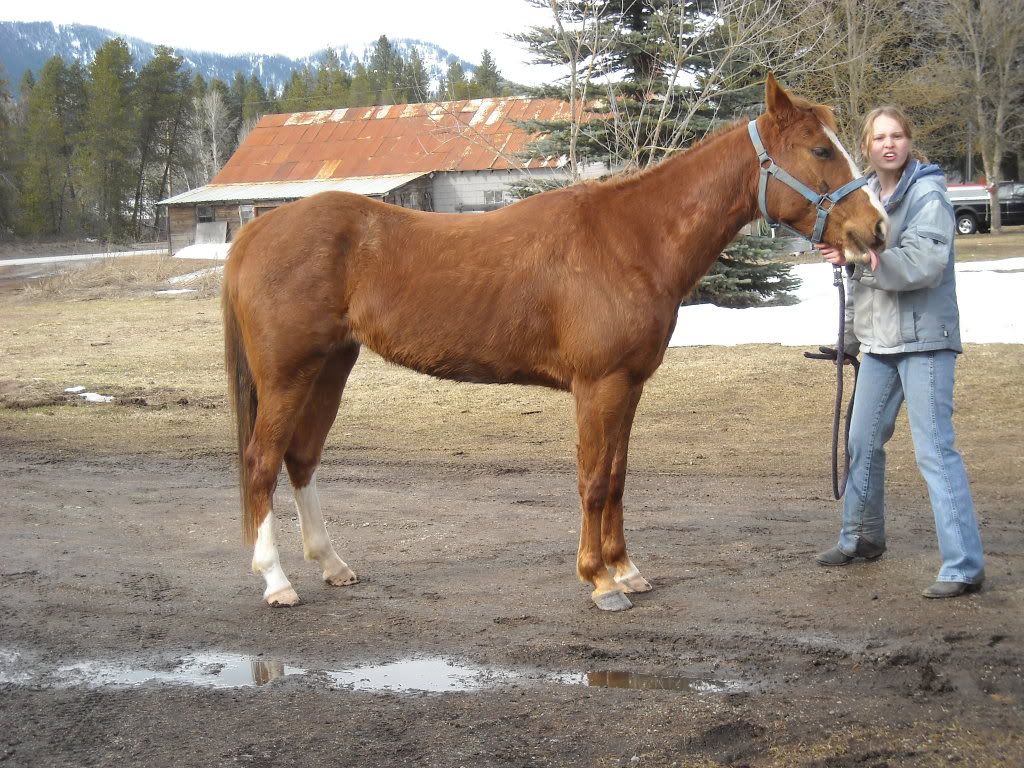 Dreamer Yearling Appendix Colt - 14H - They just got him and he is pretty wild so not the best pictures of him.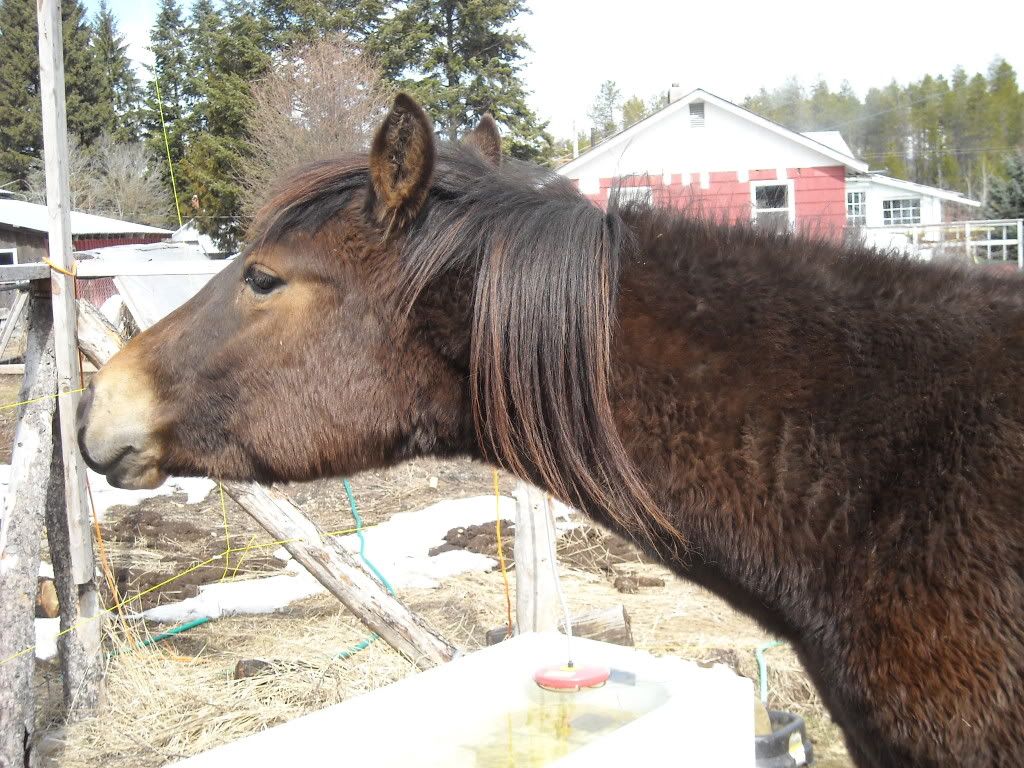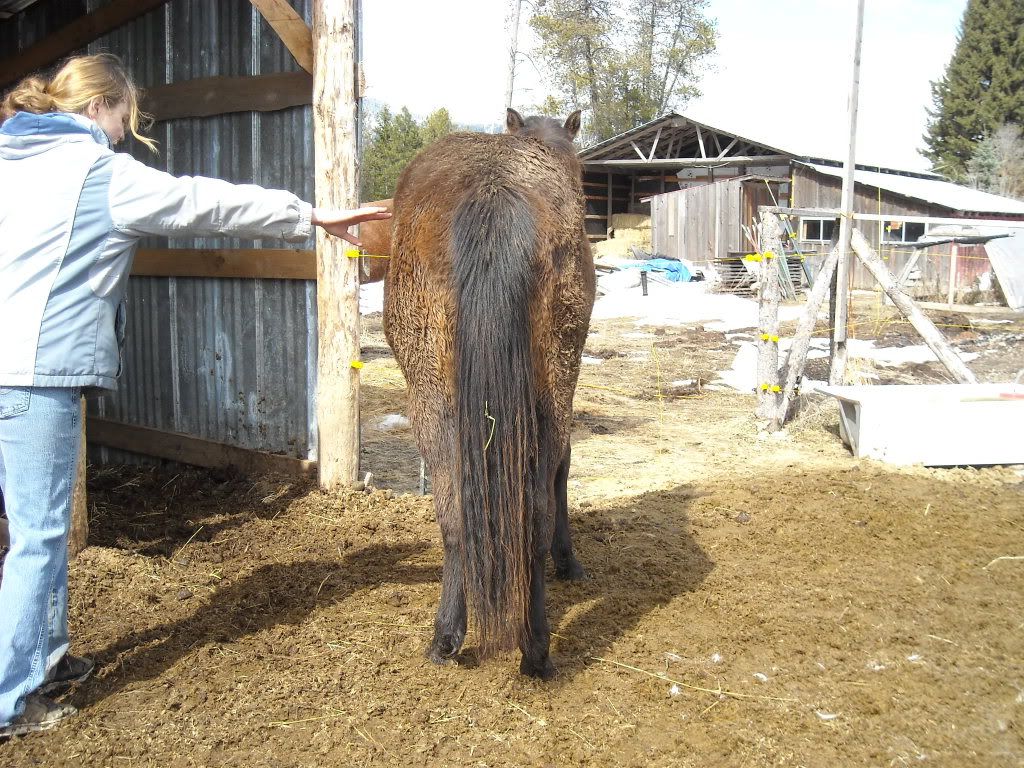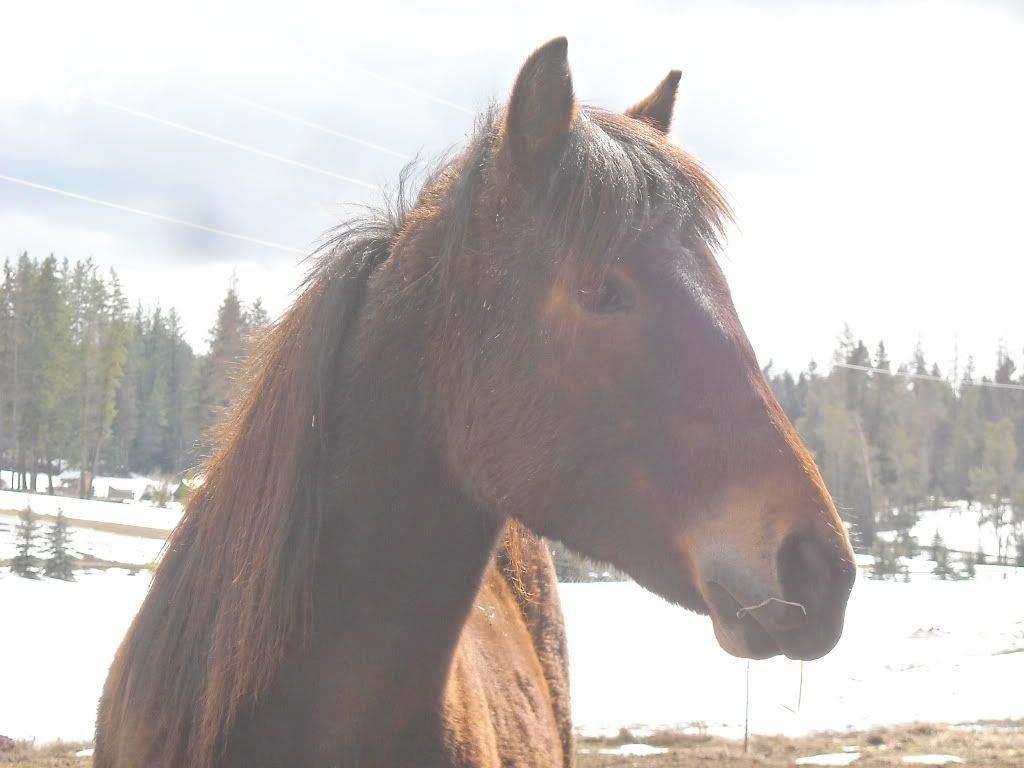 Sorry i thought i had gotten full body pics of the colt but i looked through my images and i guess i forgot... lol! sry!
I LOVE them all :)

Molly-- She looks A LOT younger than 20. She looks really healthy... she is really nicely built too :) there is just something about her that draws my attention :]

Faith-- I love her name. she has such a cute 'lil face :] she looks a little skinny though.. unless thats just going through her growing spurt.. her legs look super long and her body super small 0.o lol

Dreamer-- I love his color and his adorable babyish face/neck xD

All of them are soo adorable :)

PS:: On Faith's 3rd picture, it looks like faith just farted or something, and ur friends face is all grossed out... lol :P Faith's tongue is hanging out like AHHH.. lol
Banned
Join Date: Dec 2008
Location: At my house, or stable, duh!(Michigan)
Posts: 2,479
• Horses:
3
Thewy all look toed out in the back.
Ya.. now that you pointed that out.. they do look toed out...

especially Faith.. she is definetly toed out
they all look like they need weight to me ... hip bones are sticking out

also they need muscle all around- good luck!
---
:: Karley ::
Tucker WB/TB- 11 yr
Speedy QH/TB- 22 yr
yea faith definetly need's weight but i sure she's grown since i last saw her so i thinks why she lost a little weight, we have had so much snow there was no where to ride all winter so they have just kind of been sitting doing nothing, i'll be sure to get some new shots this summer when they are fit! they got faith for free and bought molly for $300, i really like molly, she's a nice horse and her and her owner definitly have something special. she was the first gaited horse i have ever riden, it was diffrent. lol!
I absolutely love Molly. Mustangs are my fave breed ever. She could use some muscle in her haunches but that will come with riding. Plus, she is 20. That is great, she is beautiful.

Faith has a really long back, is base narrow on the front, and has a pretty steep croup. Her color is beautiful and she has a really cute face.

Kinda hard to critique Dreamer but he has an adorable face.