Critique Thunder
---
He's 7 years old. Not sure what breed he is. Also, what color would you call this? I've heard chestnut, sorrel, brown, and some others. [Please not these were taken on my crappy cell phone]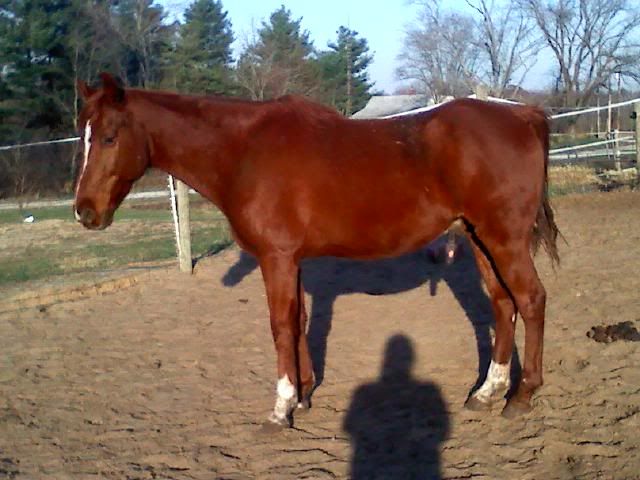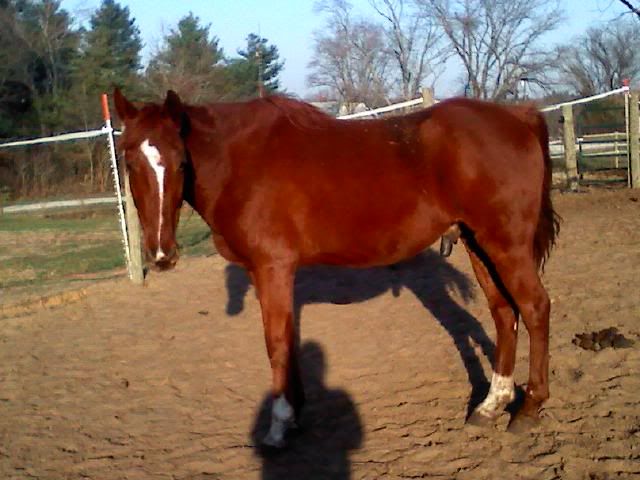 On a Hill: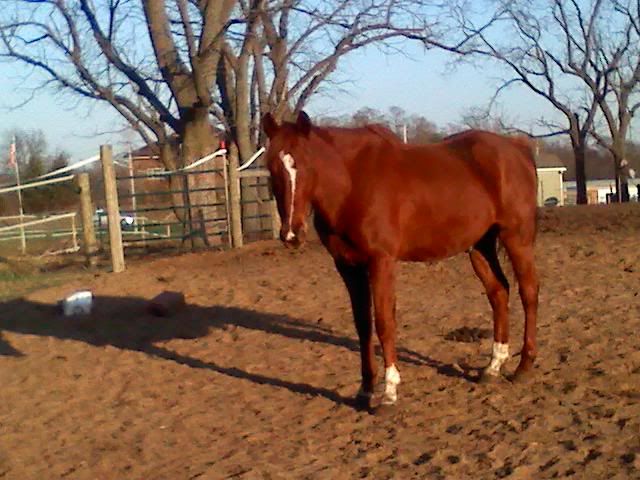 I call him chestnut.
High withered and he has a big head in porportion to the rest of his body.
---
Eagles may soar but weasels don't get sucked into jet engines.
Chestnut. Are you sure he's seven? He looks a bit worn down, but maybe it's just the high withers and lower set neck. He looks like a total sweetie, BTW:) Love that nose.
Chestnut.

Agreed, are you sure on the age? I would have guess much older.
High withers, low neck set, looks like he has a weak rear end. I think he would benefit from weight & muscle however.
Yes, he's one of the few that I've known since he was a foal. A family member got him as a young foal, and im sorry to say they abused him, but then we bought him from them.
is he a QH/Arab? Looks like it kinda to me. how long have u had him?
He looks chestnut :)

I think he might have a swayback.. or maybe high withers?
Hes really cute :)
---
He knows when you're
happy
He knows when you're
comfortable
He knows when you're
confident
And he
always
knows when you have carrots.
His front legs seem to bend a little too far out at the knee, a rather big head, really high withers, his hind legs are straight, but his pelvis or something seems narrow because it looks like they stand too close together, or maybe I am just used to seeing cow-hocked horses, haha.

I love his deep red color! =]
---
Lettin' the cat outta the bag is a whole lot easier than puttin' it back. -- Unkown

He does have a weak rear. That's the first thing I noticed. His head makes him look uneven. I love his markings. I'd say he is a chestnut.