Cross Country in an Arena!
---
I go to Wilson College, and these are some pictures of my mare and I performing for open house. We're on the eventing team, so instead of doing a stadium course like we have in the past, we drug some of our bigger xc fences into the outdoor!
Please critique what you can, I know some of the things I need to work on(like releasing more. a lot more), but I would like others' opinions.
All jumps are around 3', with some being a little larger/smaller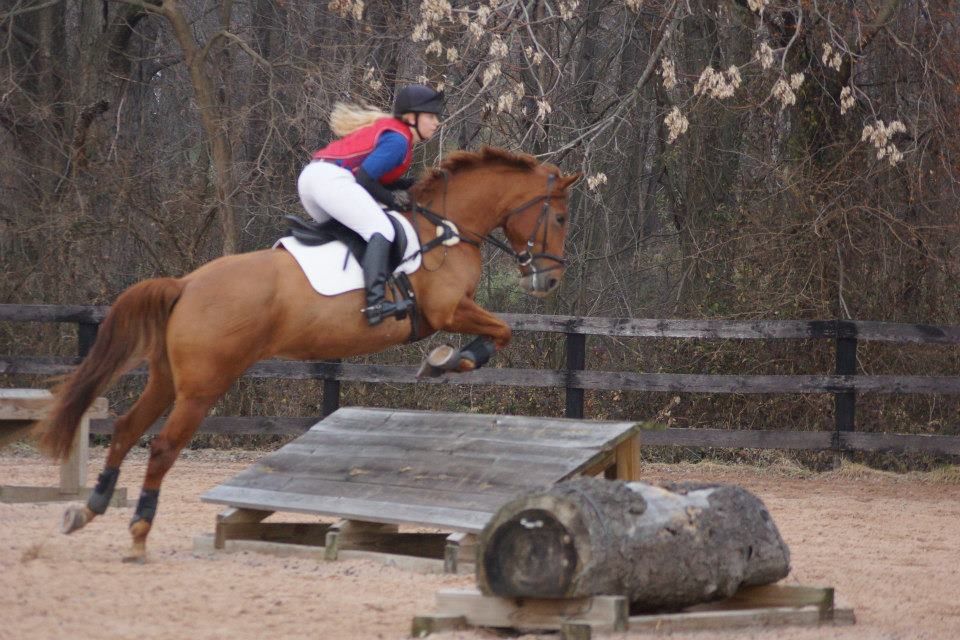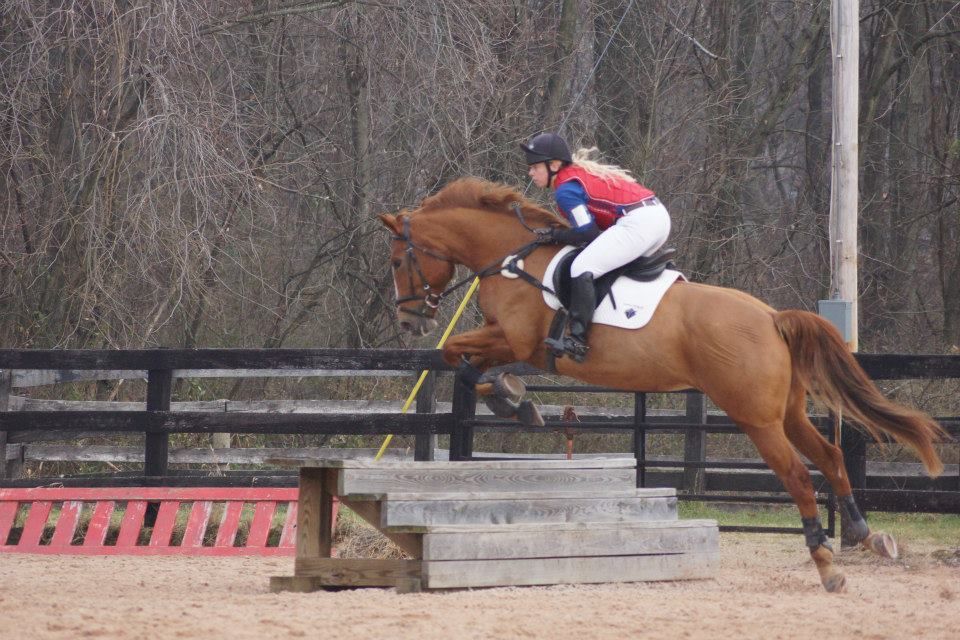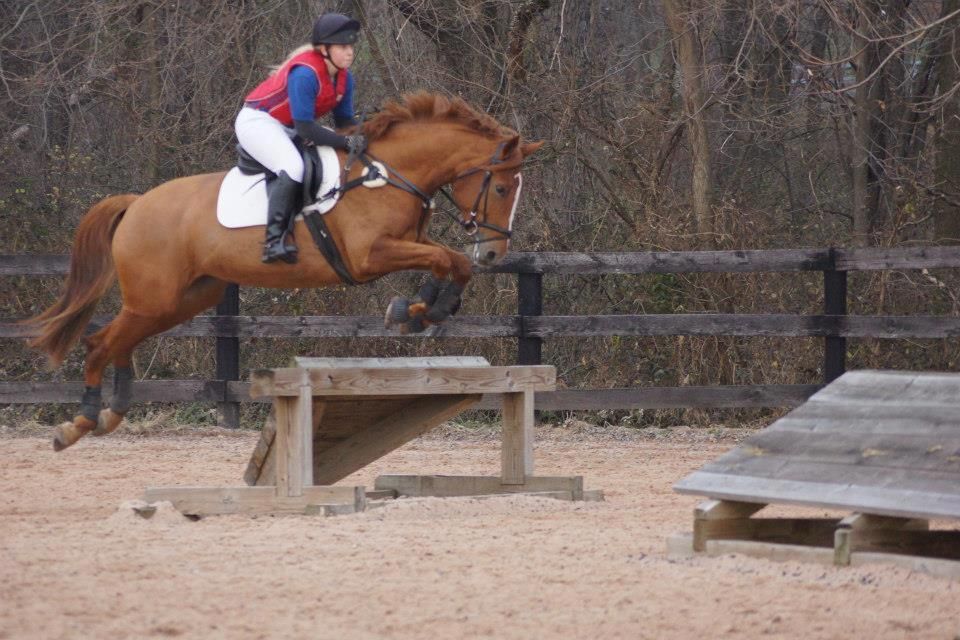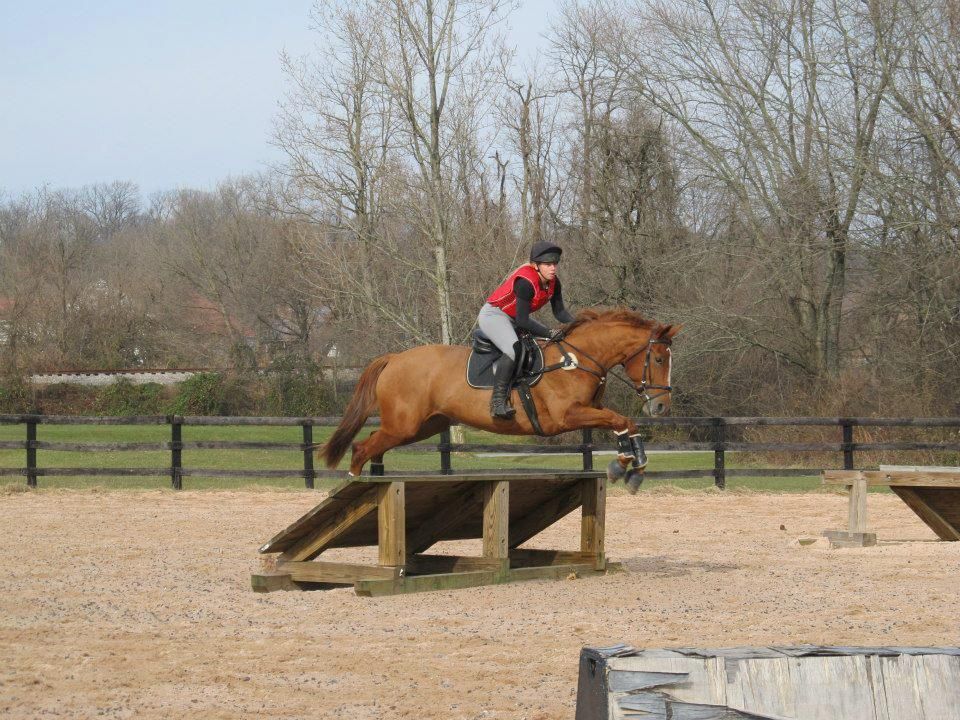 thank you!
Other than the release I love how you ride. Cross country is risky business so it is correct to ride a little defensively [as you are in many of these photos] and you appear to have a lovely solid lower leg. You're in nice balance with the horse and appear to be with her movement, not in front, not behind.

Most importantly you look confident and capable and your lovely mare is jumping neatly [bar the one photo where her knees aren't even close to level] with a nice expression on her face, and ears pricked. You look like a lovely pair!
---
REGAL PRINCESS
Other than the first pic where you're a little ahead, I'll take your position any day. Just supple those elbows and the release will come.
---
You just have to see your distance...you don't have to like it.
Your lack of release makes me think you're a little bit unconfident. I see it most in folks whom have had horses that either run out, slam on the brakes, or bolt after the fence. I also don't love your flash. It seems a bit tight and your restrictive release on top of a restrictive flash is... well...
Anyway... Your mare has quite a lovely expression. She is keen with a kind eye and her ears up. I can appreciate the kind of bravery and heart that is necessary to negotiate fences such as these. Even though they are not big per se, you still have to have the correct striding to them and enough trust between the two of you to commit to the fence. I think you both make a very good team.
---
Life seems mighty precious, when there's less of it to waste.
Thank you everyone!
@Oxer, I think you're right about my lack of release being an insecurity thing. I haven't been jumping this height consistently for long, and I was nervous on the day of the open house because I didn't want to mess up!
As for the flash, it does look tight here, but its actually quite loose. I do appreciate the suggestion though
:)
Ironically, I was reading a George Morris column in Practical Horseman yesterday, and one of the things he mentioned was releases. When you release, it helps your entire position.

I gotta say, other than that, I love your position and want to steal it.