Do I have him coming from behind and going correctly?
---
It was pouring down rain today and I just was far to tired to deal with the puddles and wind and rain on him so I just lunged him. Main focus was big forward trot like in our clinic but not at mock ten, not fast just lots of impulsion from his hind end.
Boy was he hot and spicy!! Whoo!
Kite in the wind a little bit, got him settled as much as I could. He's the sensitive type that if you start pulling back he just escalates
lol
I felt like this was good work from him since the last few times lunging him we found he was pulling, too low,on the forehand and not tracking up...
I was not working on head placement at all just so you know, justtheforward piece
Here is a short clip to show you how hot he was today, and how bouncy and big he was!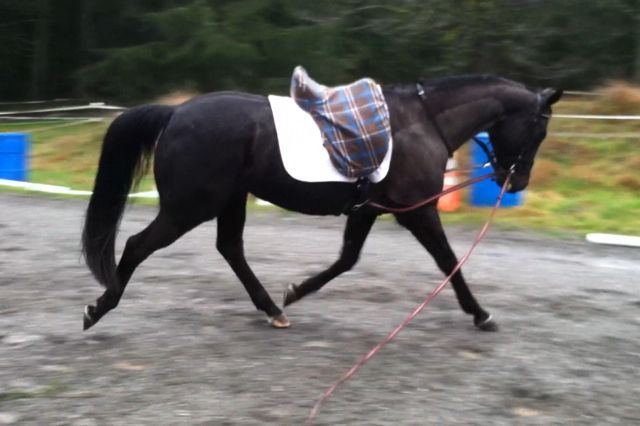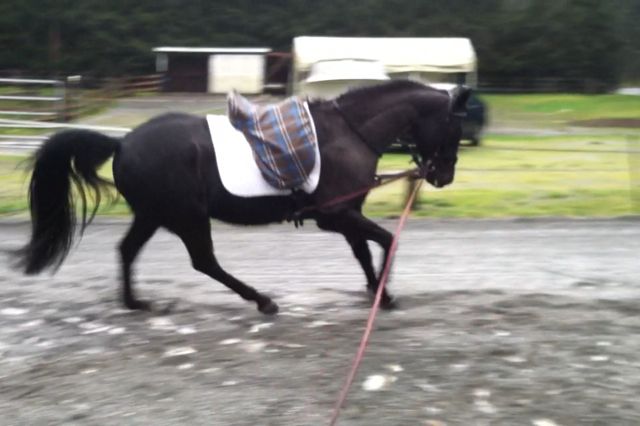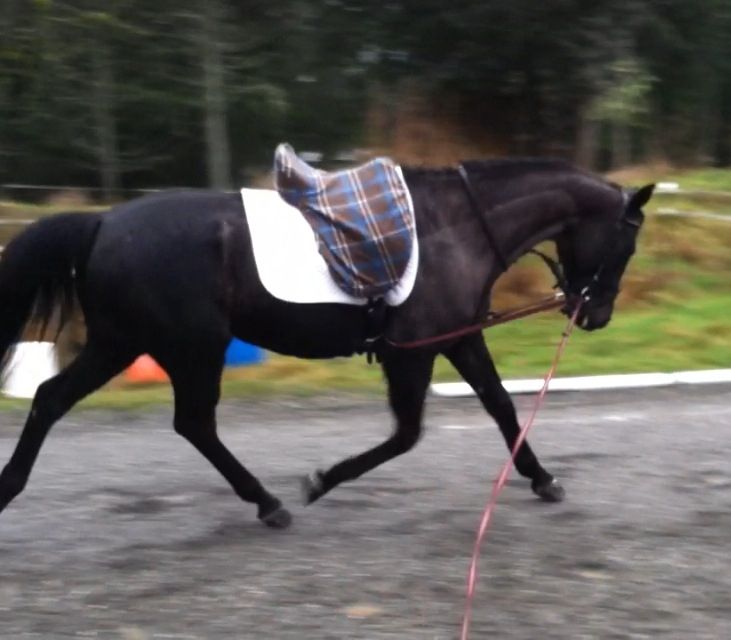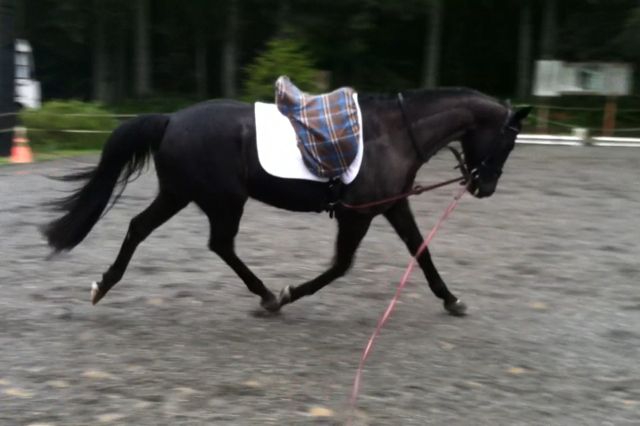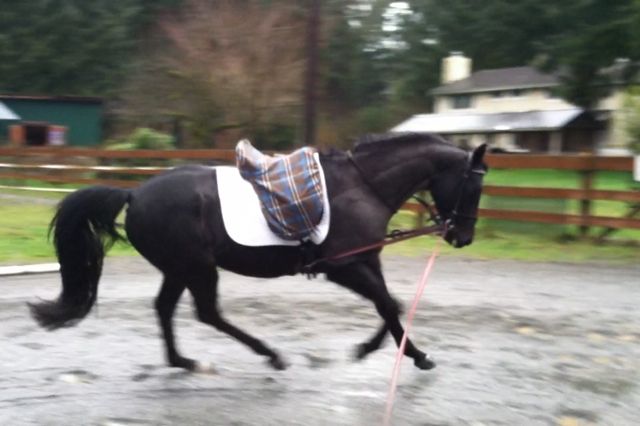 So what do you see that you like and don't like?
I just wanted to at least share what ever photos and video I was able to get since it's been so long and I'm really on my own besides my trainer who I haven't had a lesson with since the week before our clinic two weeks ago. Now we are just working on truly forward from behind and relaxed and supple.
Just would really like any thoughts and input :)
Personally photos 6 & 9 are my favorite
I thinks hes got the forward part down pat! Lol. I love him!
Posted via Mobile Device
Haha thanks, he's not usually so....exuberant!?! Hahahe got lots of treats!
LOL omg.. just happily hopping along xD

Very nice trot though :)
---
"Strength is the ability to use a muscle without tension"

He's so cute! You can almost hear him going "Tra lala lala lala!"
Nice trot! He is tracking up very very well, which is a good indicator he is using his hind end properly. He looks nice and springy, lots of impulsion too! It does look like he is carrying some tension through him back; most likely due to the wind and rain/nervousness. If you can keep a trot like that but just relax it a little more, he would be just about perfect.

Side note; I would NOT LIKE trying to sit that trot! ;)
Lol! I dont want to sit that trot either! Lol in was so glad I was on the ground!
Yeah the warm weather but wind and rain had him amped up! Lol
I'd love to see those side reins about 3"s longer. Yes he's working from behind, but he's being forced to flex at the 3rd vertebrae, hence the tightness in his back. His hose is kinked for lack of a better description. For now he's still choosing to reach forward, but that might quickly change if he realizes he can simply duck behind the contact and that is very hard to fix once they start doing it. Find a way to extend those side reins to he can get his nose out a little, and you'll have a gorgeous picture. He sure is nice looking horse.
---
You just have to see your distance...you don't have to like it.
He's cute, and hearing you talk to him is even cuter.

I am confused a bit, though. Are side reins supposed to attach that low? I never use them , so not so familiar with them.