Does this saddle fit my horse?? (Image Heavy)
---
Can you guys critique this saddle and tell me if it fits my horse? I'm possibly buying it. Its a used all-purporse English saddle on for $170. I have pics with and without the pad.
Thanks guys!!
P.S. I am planning on getting new stirrup leathers. Those ones are from my old saddle.
With Pad ....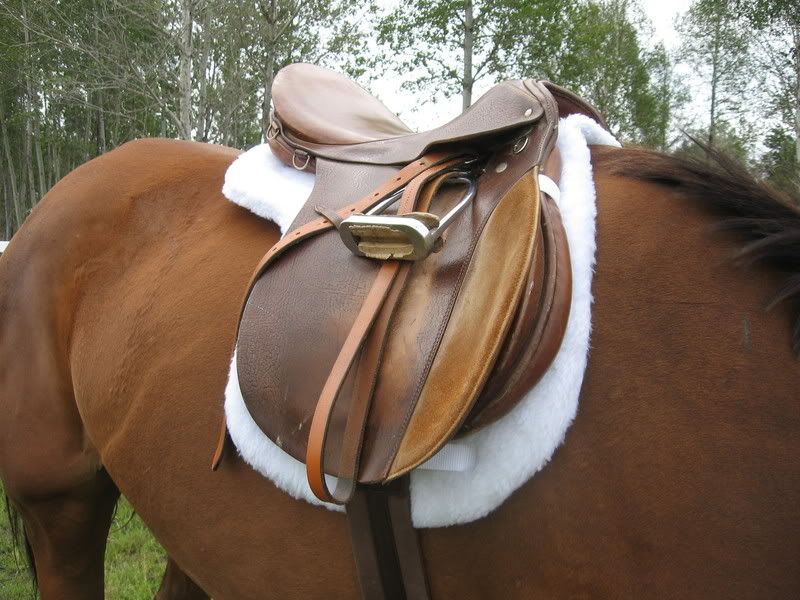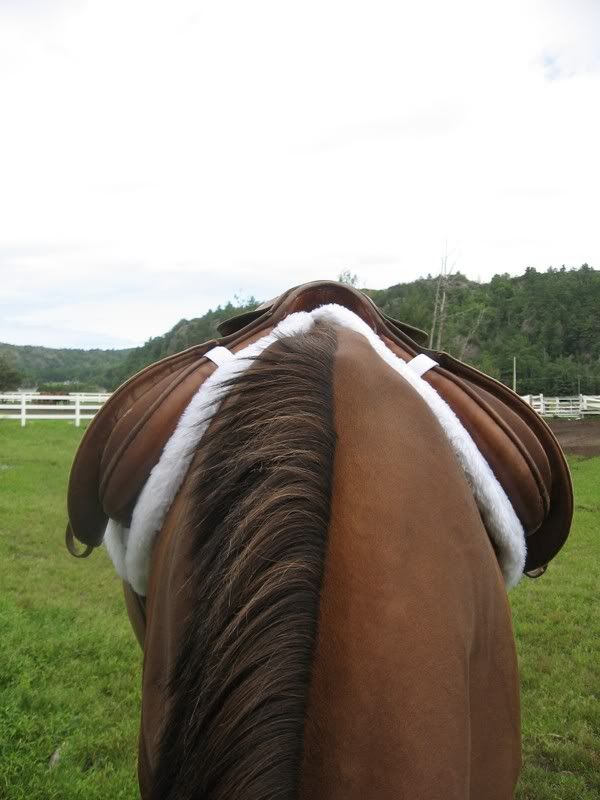 Without Pad: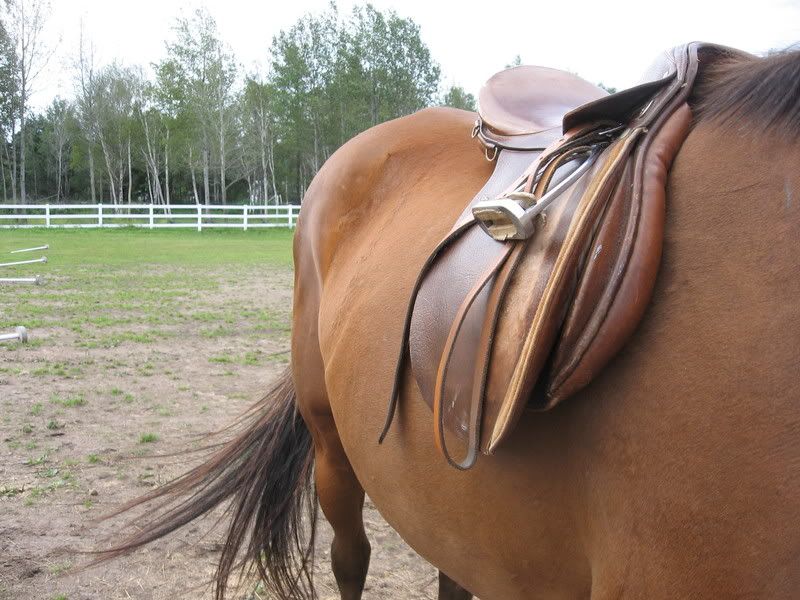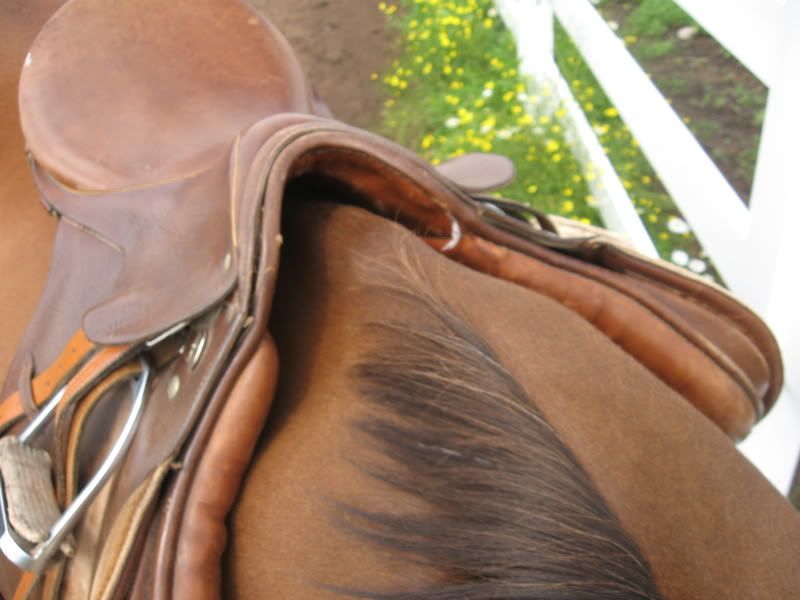 and here's one with her full tack on ...:
---
"'For I know the plans I have for you,' declares the Lord. 'Plans to prosper you and not to harm you, plans to give you a hope and a future'" ~ Jeremiah 29:11
Please, anyone?
---
"'For I know the plans I have for you,' declares the Lord. 'Plans to prosper you and not to harm you, plans to give you a hope and a future'" ~ Jeremiah 29:11
I'm no expert at how saddles fit but I'd say that it looks like it fits pretty well. Try putting it on her and riding at all gaits, then when you get off check to see if it's slipped back at all. If it has that probably means it doesn't fit as well as it could...
It looks pretty good. The back part of the saddle seems to have come up from either the girth being really tight or too much padding from the saddle pad.
---
Amber.
Opportunity is missed by most people because it is dressed in overalls and looks like work. ~Thomas Edison
I think its ok. Im not sure if it fits properly where the wither joins the shoulder, but with a pad Im sure its fine. Can you have a fitter check it??
Its really difficult to tell just from pics.. you need to feel and touch it also. But from what I can see, it does seem to fit ok.

One idea is to ride with a white saddlepad and then look for the patter of dirt/sweat to look for inconsistencies which indicate pressure points.
---
When I bestride him, I soar, I am a hawk: he trots the air; the earth sings when he touches it; the basest horn of his hoof is more musical than the pipe of Hermes. ~William Shakespeare
I think it looks like it fits pretty well 8)
oh my gosh she looks so cute with that ear mask on :) her ears look huge in it!
---
A good horse can never be a bad colour...
In my opinion, the saddle appears a little bit too wide. However, this isn't necessarily a problem. You can add extra padding to make a wide saddle fit. A narrow saddle, on the other hand, will never fit a wider horse.

My TB is also too narrow for my saddle. I bought a built up pad and it fits perfect. I can still use my wide saddle on the wider arabs and appies with a regular pad.

In the pics with the pad, your saddle looks fine. When you are riding in it, check the gullet and make sure there is enough clearance between the saddle and the withers.
i think it looks okay
---
-L'eggo My Eggo "Eggo" - 9 yr Belgian Draft X Quarter Horse Gelding
-Frequent Flyer "Jett"- 9yr Belgian Sporthorse
-Dusty Doc Lou "Dusty" - R.I.P
It's a little difficult to accurately tell with your horse eating grass but judging by the pics you supplied, I think it fits fine. Aside from the gullet seating above his withers, I like to follow the line that the leathers make down the flap to the girth.

That line should be your leg and how it lays will determine where your heels and knees will be placed. Whoever owned the saddle before had it fitting their horse properly. Is the conformation of your horse the same as the seller's?
---
I'm not arguing with you, I'm just explaining why I'm right.

Nothing sucks more than that moment during an argument when you realize you're wrong.

It's not always what you say but what they hear.