Dukes Dallas
---
Ok Let me know what you guys think. Just be nice cuz he is my baby! No kidding be honest! I know alot about conformation but I just don't have the eye for it. Thanks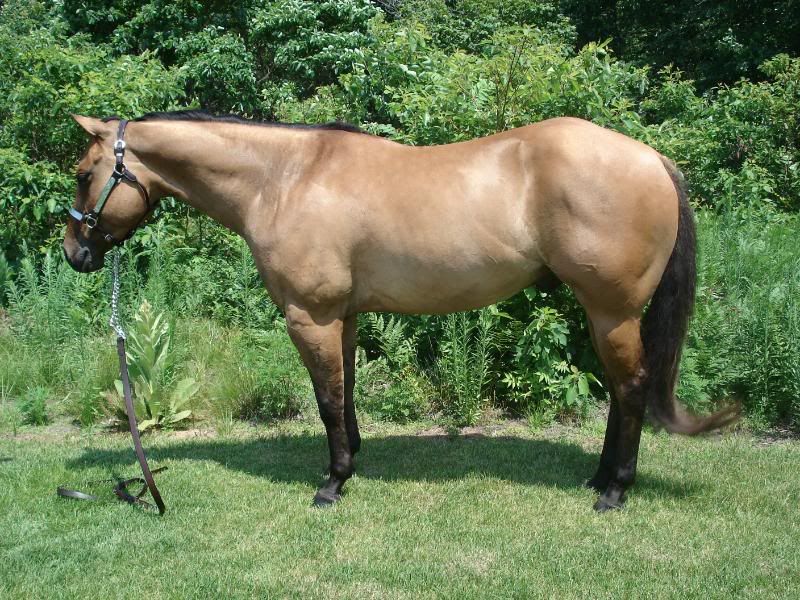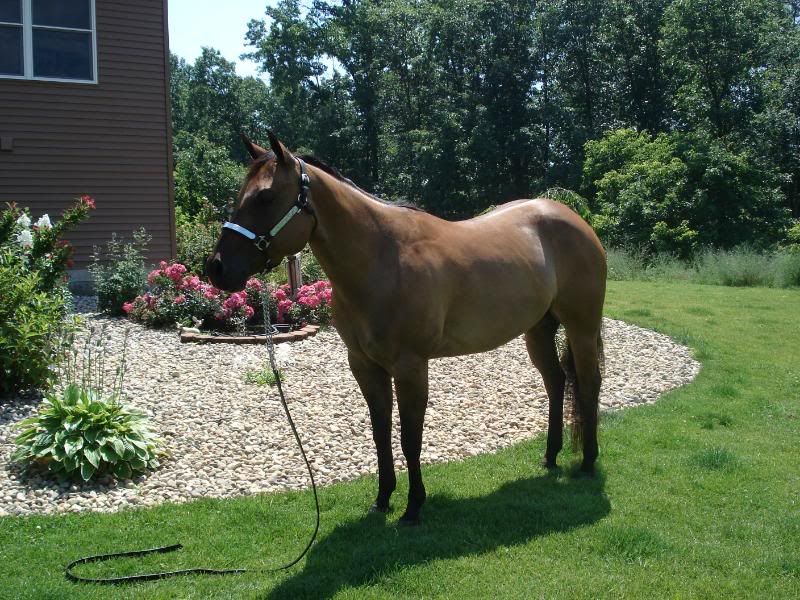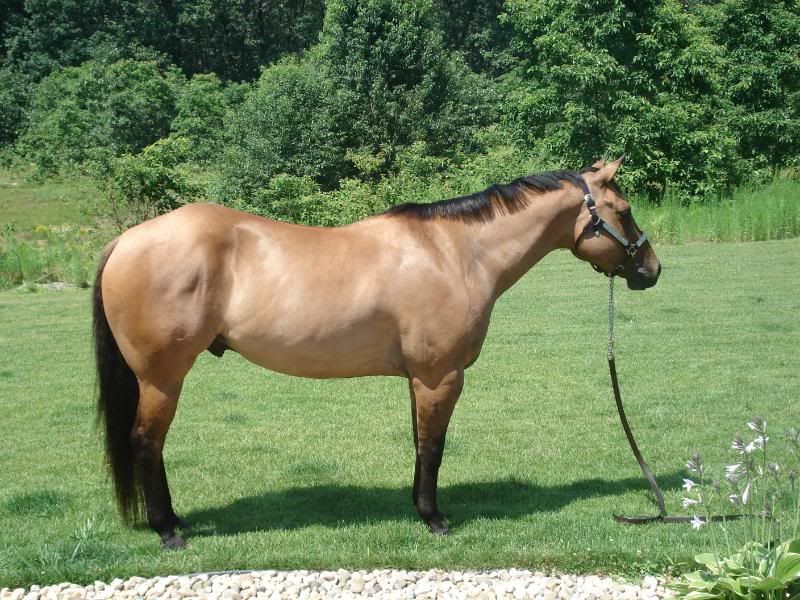 I can't believe I don't have pictures of a straight view of the front and back. Hmmmm I will get them tomorrow and post them.
Thanks for your input!
---
The only thing that I see is that he may be a little over at the knee but I can't see andything else. He is a beauty.
---
Always remember that feeling of looking at a big, open country over the ears of a good horse, seeing a new trail unwind ahead of you, and that ever-spectacular view from the top of the ridge!!! Follow my training blog:
http://robertsontraining.blogspot.com/
i love love LOVE his color!

He looks a bit downhill and his croup is quite steep.

Other than that, he looks absolutely gorgeous, and I love his qh bum!
Banned
Join Date: Dec 2008
Location: At my house, or stable, duh!(Michigan)
Posts: 2,479
• Horses:
3
He looks downhill,
and his croup is steep,
LONG body,
i love his cute little legs!!!!!! he is drop dead GORGOUSE!!!!!!!!
Ok I just went and took these today. I forgot to add that he was a 5 year old in that picture and was still growing. I think he leveled out more. He got fatter haha but we are working on that. He is about 6 now so don't think he will be growing very much more.
Thank you guys for all for your knowledge!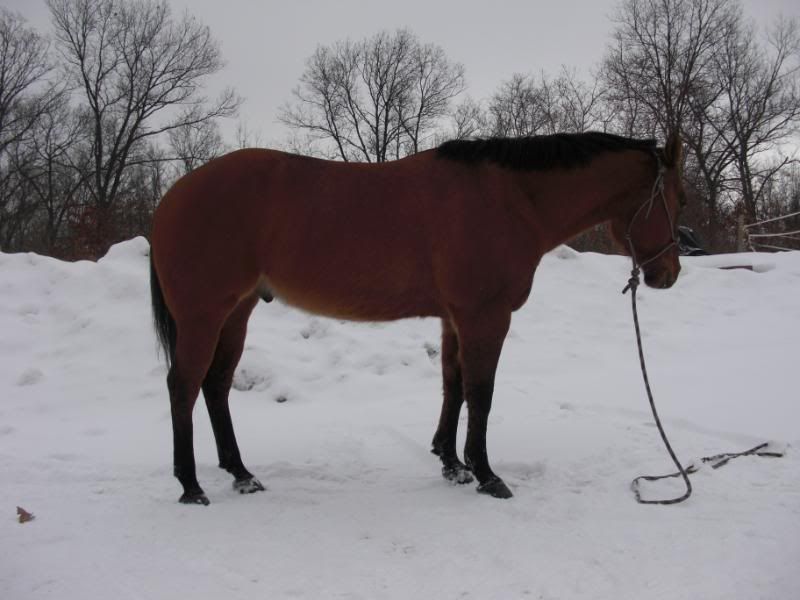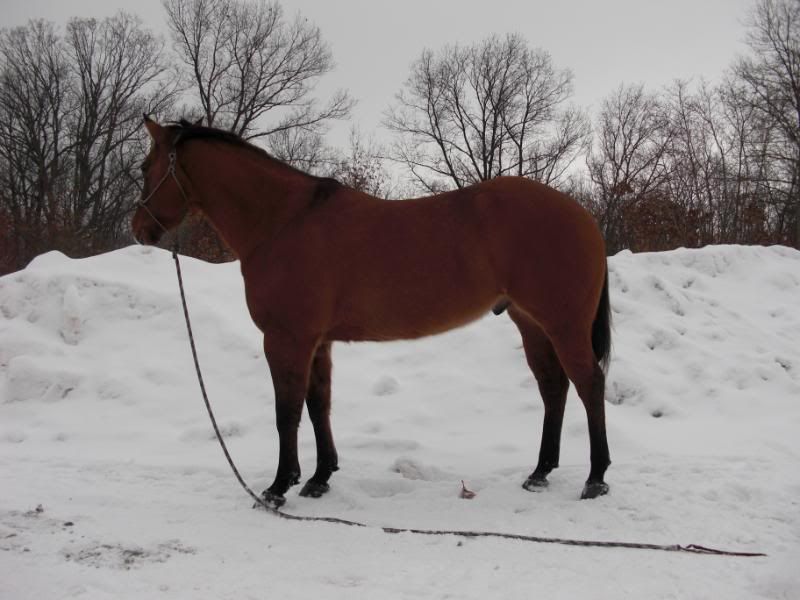 I'm sorry I tried rotating it a thousand times but it doesn't change on the link for some reason!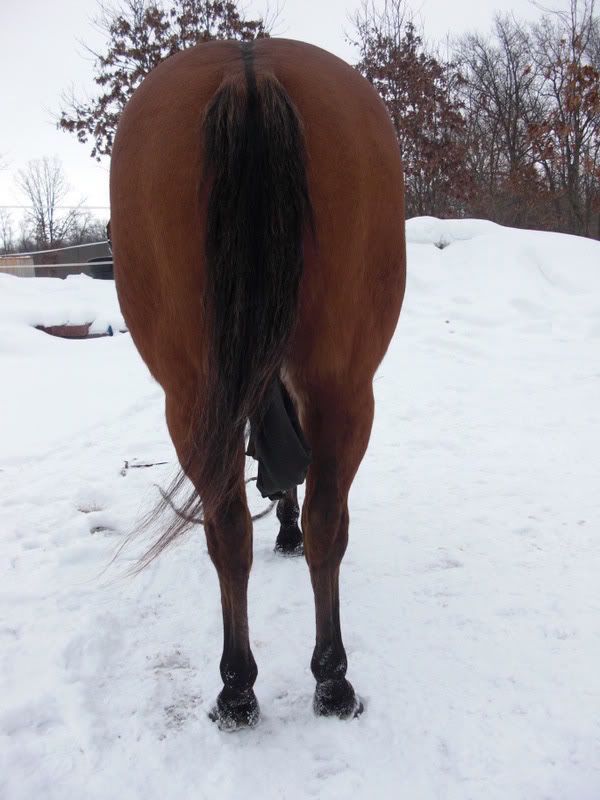 ---
He has definitely leveled out, though his hocks seem to be a smidge higher than his knees (I think anyways)

He looks to toe out slightly in back, and may be a little cow hocked too.

I can't really comment on his front feet/legs, but they seem to look good.

Other than that I really like him. His build reminds me of my qh.
What do you do with him?
His neck doesn't fit in with the rest of his body. He seems thick/muscled throughout his body and then his neck seems to just be there. He toes out in the back. Nice coloring.