Feedback on my 14yo TB Mare please.
---
I don't know anything about conformation of horses, after reading the critiquing threads on here, I am after some feedback on how my gorgeous gal is put together!
These were taken today, I was hosing her down in the 41c (106F!) heat!
Thanks!!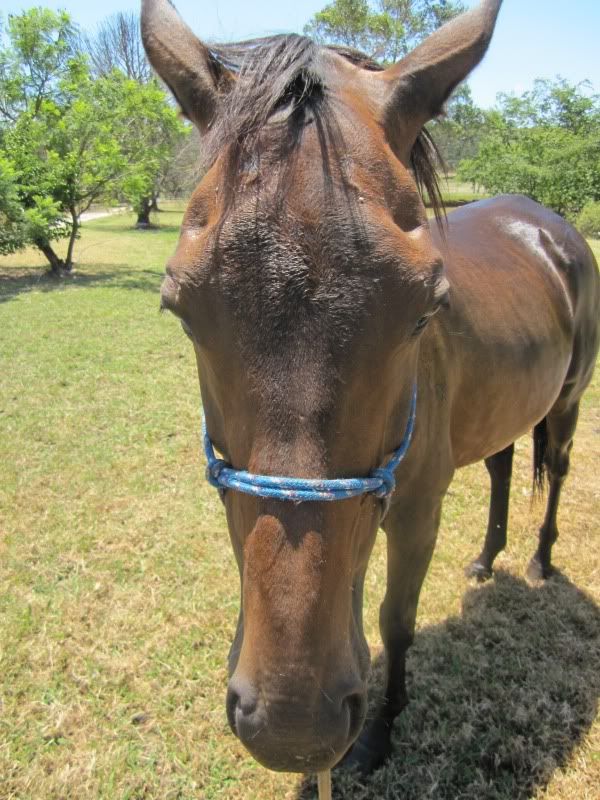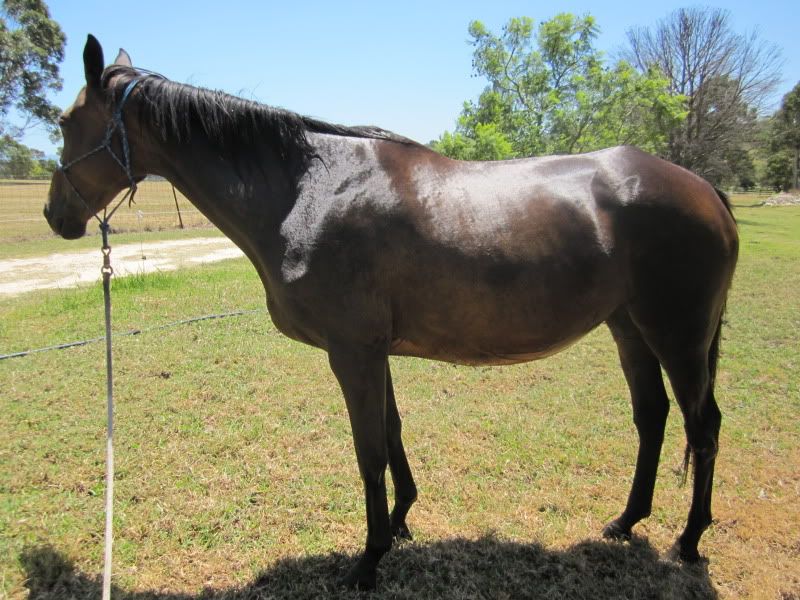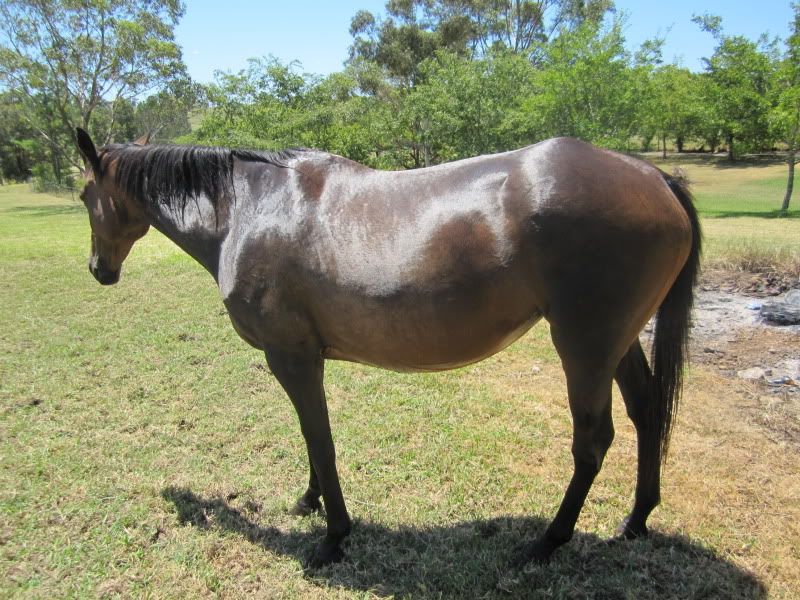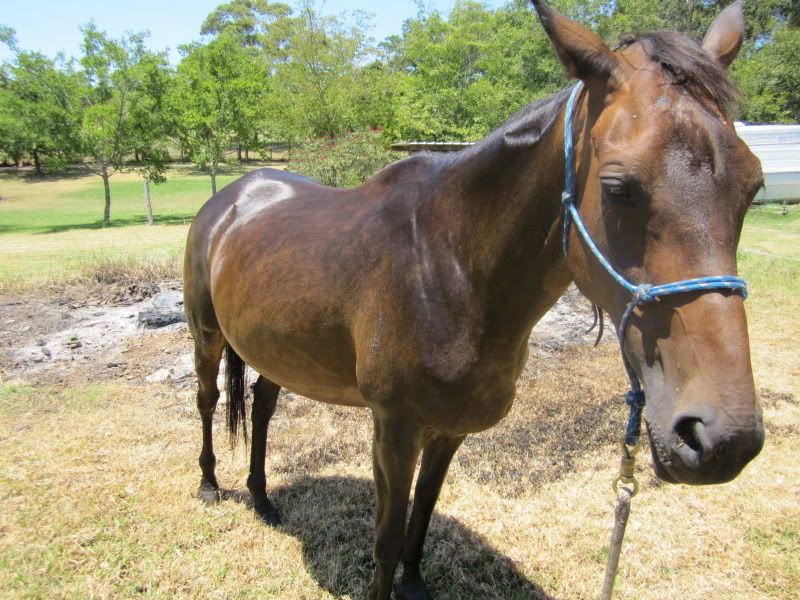 PS Let me know if these photos are not adequate. Thanks!
OK no probs thanks. Will remove and re-post tomorrow. Thanks!
Photo taking
---
To take a photo of a horse you want the near fore leg (closest to the photographer, not necessarily the left leg) slightly ahead of the fra front leg with space to the knees.

The near hind leg needs to be place further back with a plumb line dropped from the point of buttock running along the back of the cannon (so the cannon is vertical).

The neck and head need to be forward and ears forward.

Photographer stand opposite the horse's hip. Photo in solid shade with a touch of flash are best so the shadows have detail.

I did professional photos of yearlings for the Saratoga Sale in August a few years.. and for farm websites. Here and an example I found on line. This was takien with the sun angle low and with a touch of flash.

Good conformation photos of horses requires two.. sometimes three.. people. One to handle the horse, one to handle the camera work and one to get the horse to snap his ears forward.