First ride after the dressage clinic, lots of canter work :)
---
Okay yay I am in a dressage saddle!
More good news, I get to hopefully pick up my new dressage saddle to fit it to Oliver at the end of this month!
So in the video you will see a few things, one way in the canter I took my feet out of te stirrups on purpose because I felt like I could drive him forward and help him start to lift his back and I was easier not o pinch my knees.
You will also see him pick up the left lead canter and it felt very stranger at first till I got him to come back down into trot and re balance and go back up and then it felt way better! I have no clue to wht was going on and of it was something I was doing so of love feed back on that part of te video.
He was also getting tired at this part in our ride, hot weather and I had done lots of transitions to prepare for our canter work.
I'm also trying very hard to not use my inside rein for turning and or pulling when I go into any transitions upward or downward.
I need to do more shoulder rolls and stretching cause I am still so tight in my shoulders, less in my arms now but just gotta loosen the test up and then sit up more.
So any suggestions would great!
Oh the other thing I was going to add was that in the clinic I found how much impullsion I really need for him to be able to use his body correctly in the canter and I had started to tap into that again in this ride.
Charlie, the clinician said it will feel pretty wild and unstable at first but with time and giving him room to figure his body out and balance he will gain control and it will feel way better.
So here are pictures and video, thank you!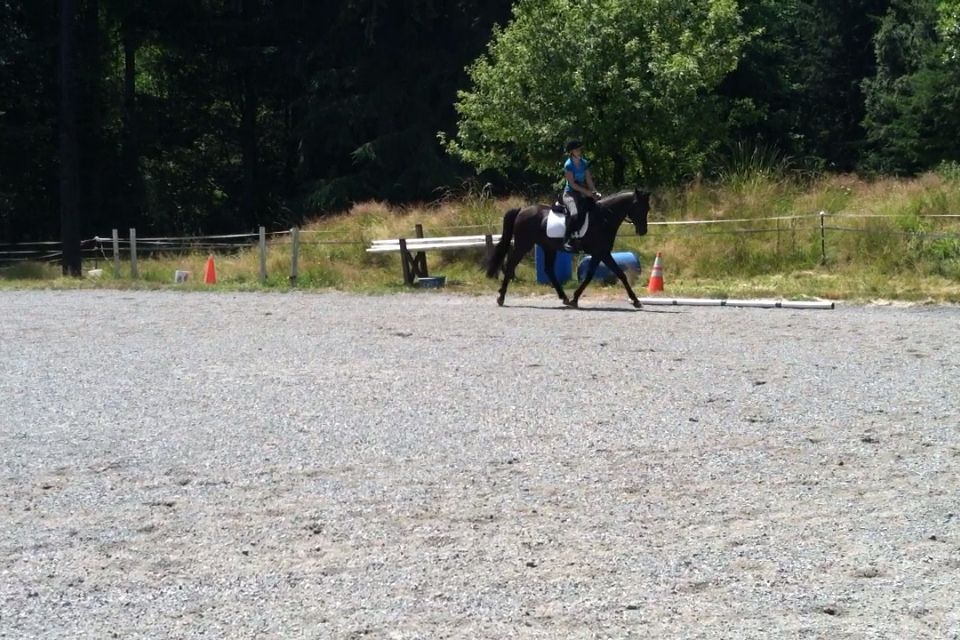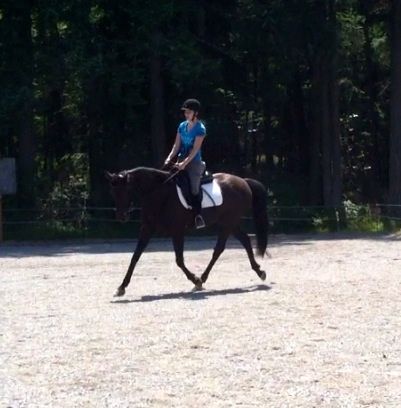 (this was a great few strides of trot!)
He hasn't looked any better while I have had him, he I even on a tubby side hehe
I don't really want to critique long winded but I will say you definitely have got a much more balanced and rhythmic canter now. It's a lot more consistent and "happy" than it used to be!

Just have to find a balance between the right amount of impulsion (not speed.. but oomph) and rhythm though.

But lovely!! Excited for your new saddle to arrive!
---
"Strength is the ability to use a muscle without tension"

Thank you! Yeah and I was playing around with finding where my outside half halts need to be with my inside leg but keeping my inside rein even but not pulling or steering with it! Lol that was hard! He was listening to my body so well though, so he would almost break cause I was trying to find out right where I need my aids to be! I'm so glad he puts up with me! Lol
We for sure had better steering here then at the park in the clinic, oh man!!
Looking good! I have no critique, just wanted to say I love your horse's trot. You sit the canter very nicely too.
---
You just have to see your distance...you don't have to like it.
yeah, I agree that all looks very good. I see nothing to pick on at all.
More pictures
---
Here are some more pictures I got off some of the other videos :)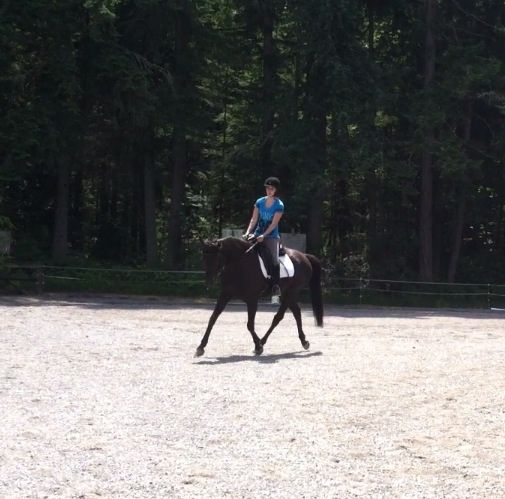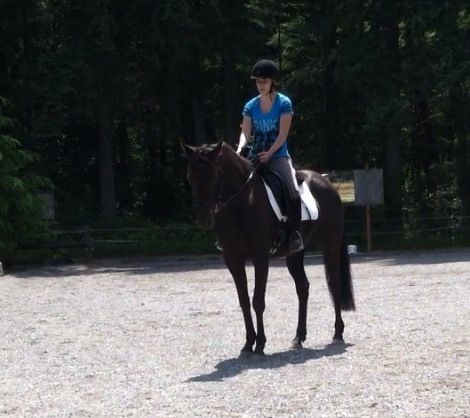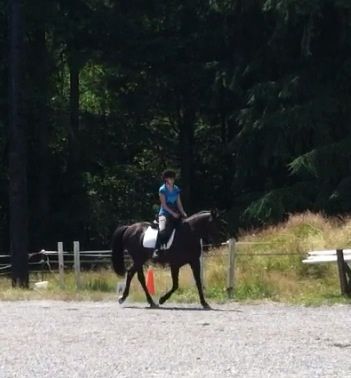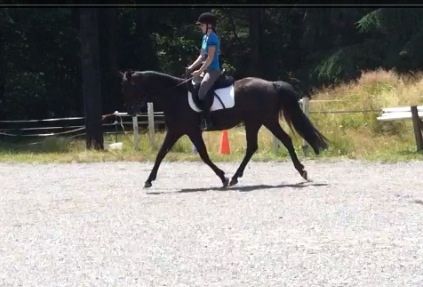 I don't know if this is right or not but the dressage saddle back looks too high. The entire saddle doesn't seem level. How does it fit without the black halfpad?
---
"Strength is the ability to use a muscle without tension"

The saddle fits him, it's just way to big for me! Lol my tiny butt makes it looks very strange haha can't wait to get mine!