Flagstaff show
---
So we had up's and down's, I am now doing bootcamp twice a week and have upped my list of horse's too ride.
We ended up being reserve champs. Mitch is great though, It's my endurance we have to work on now haha.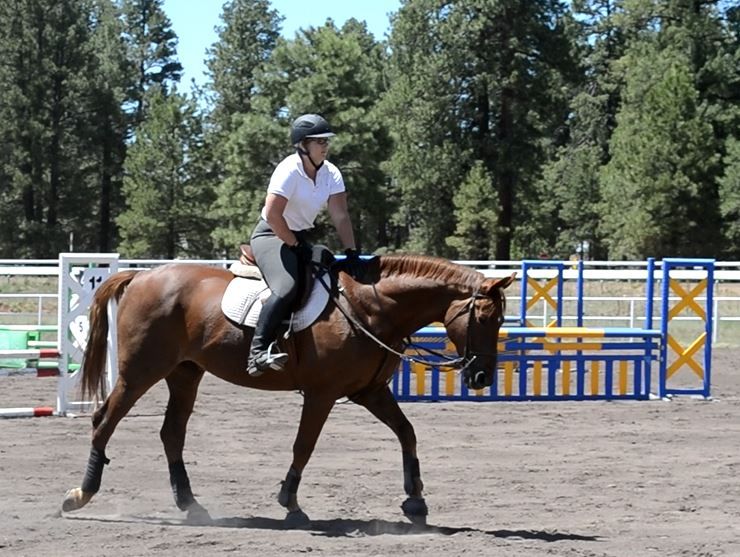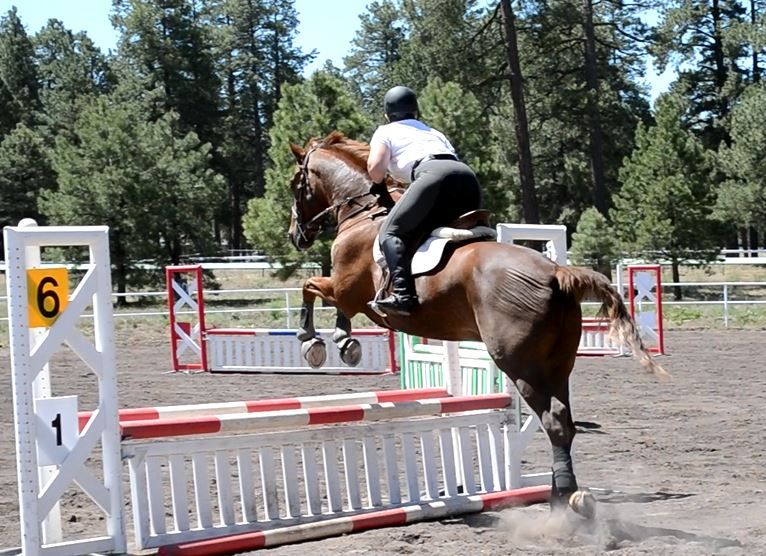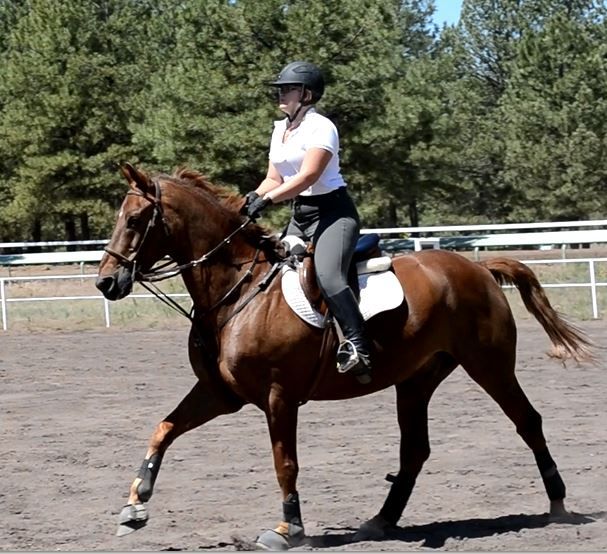 I don't see anything I can pick on. You look great. Waiting for you horse to jump, nice release, flat back, looking ahead. Do something wrong already!
---
You just have to see your distance...you don't have to like it.
Thank you Puck! That is a really nice thing to say!
Yep, Puck's right. I have come to really appreciate a jumper rider that isn't laying their chest all over their horses neck. That seems to be quite the big new thing. I like that you hold your chest up in your 2 point, nice and balanced over his shoulder. How did you place??

I also just noticed that you lost your iron in that first shot. Great job at making it look like the iron never left your foot! Lovely leg, lovely position. Great riding!
---
Life seems mighty precious, when there's less of it to waste.
Thank you, I have been working a lot with no iron work and a lot more flat work. :)

We placed reserve overall. It's always the ponys that can turn on a dime that win haha at least at this level :)

We really have a partnership together, I find myself loving him and trusting him more with every ride.
Is bootcamp that exercise video from hell that has all the warnings before you start it?
---
You just have to see your distance...you don't have to like it.
A good friend of mine and my trainer is an NFL trainer and he does bootcamps for people so I will be doing that twice a week for the next 6 weeks.