former jumper out of saddle after 12 years learning dressage. 7th lesson back.
---
Hello fellow riders,
I have been out of the saddle for 12 years. Used to be into hunter/jumper. Now for the first time, I decided to get into dressage. So when I decided to come back I had a lot to learn when it came to position in saddle which is different. Not to mention building my muscles up in my core to become a strong rider.
Please tell me all the points you can see in these pics where I could improve on. Thanks in advace for you time.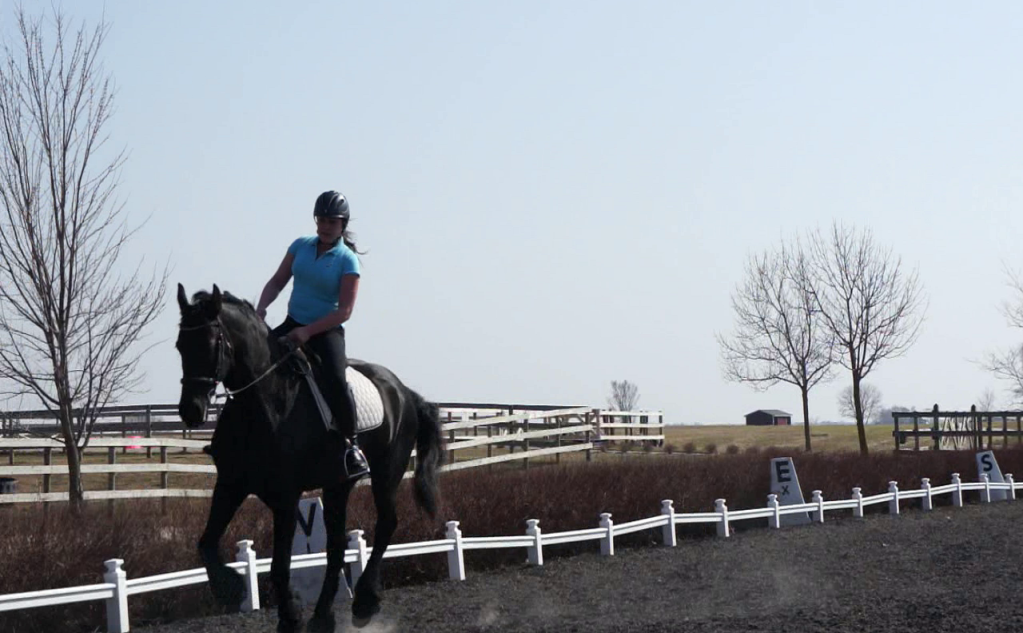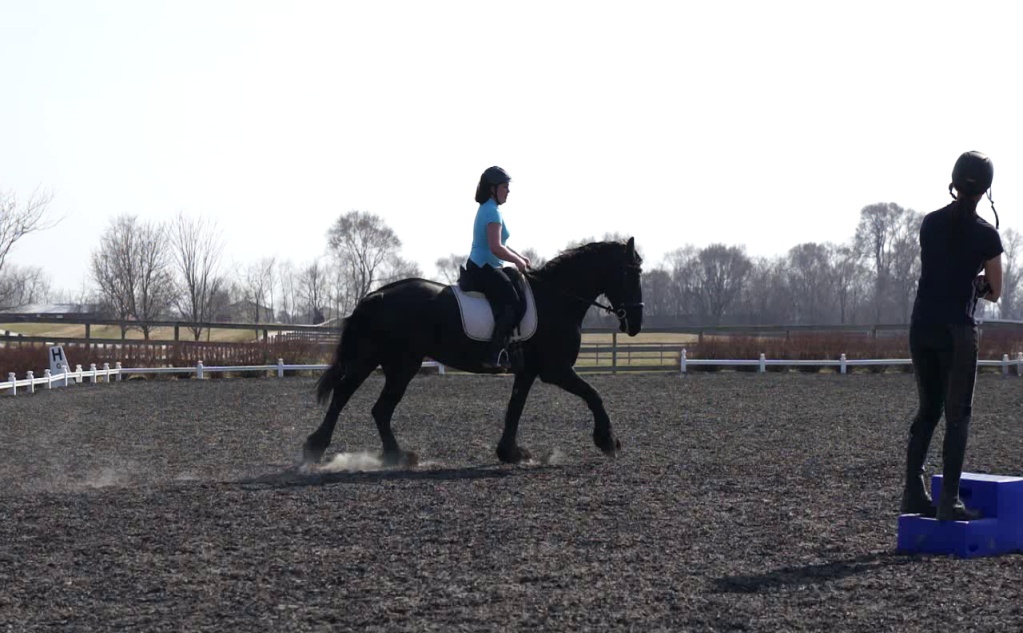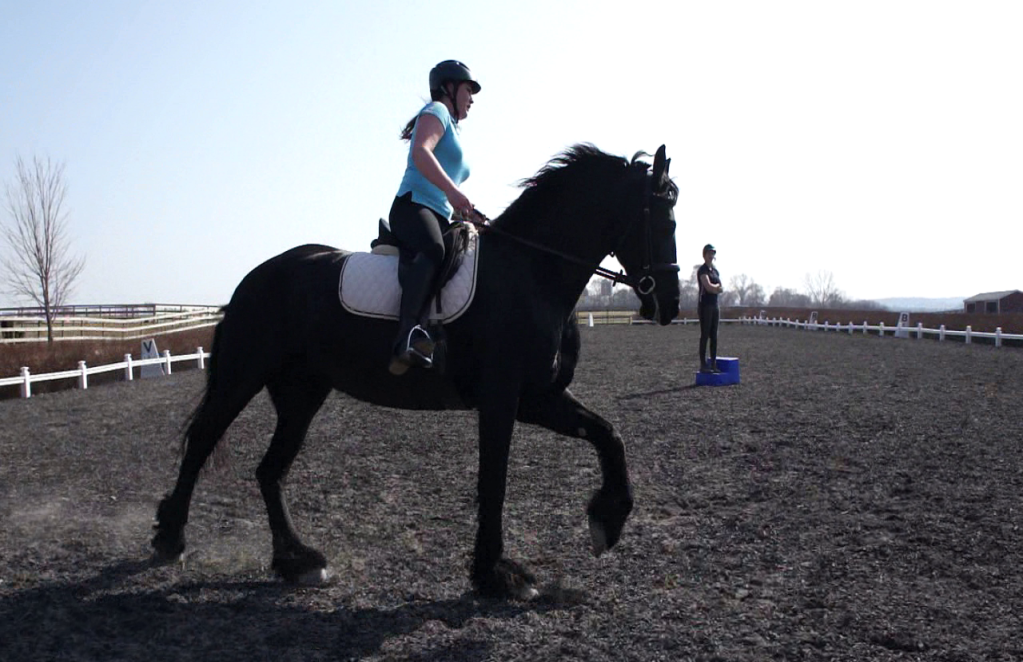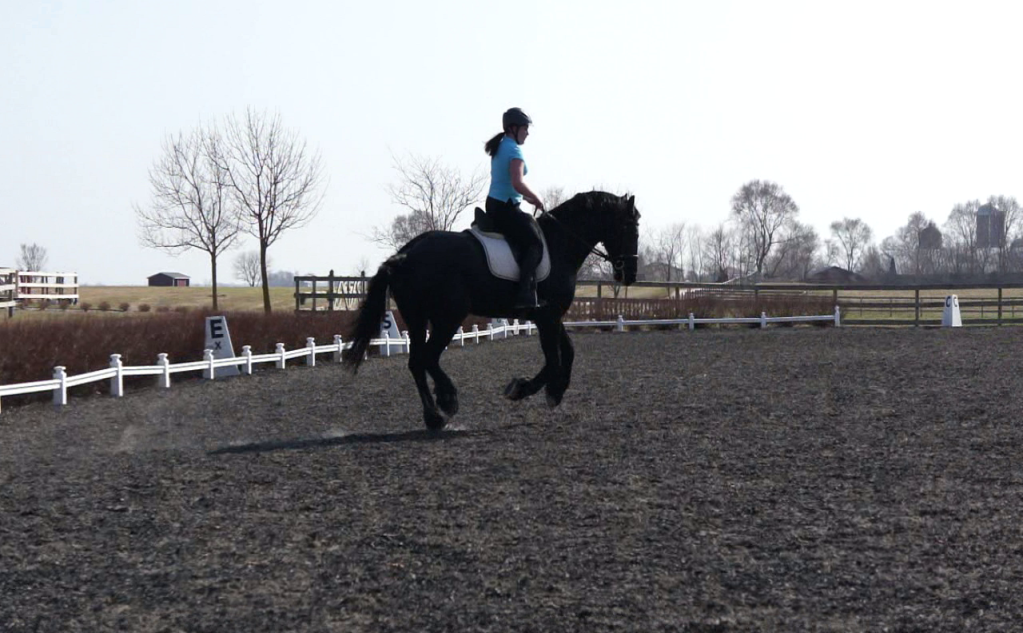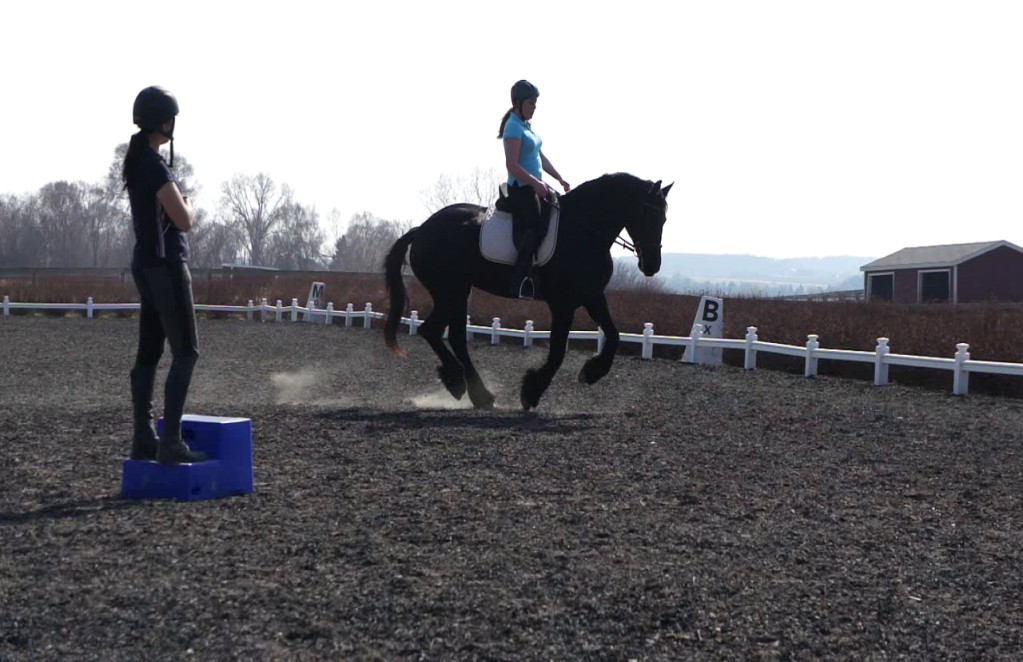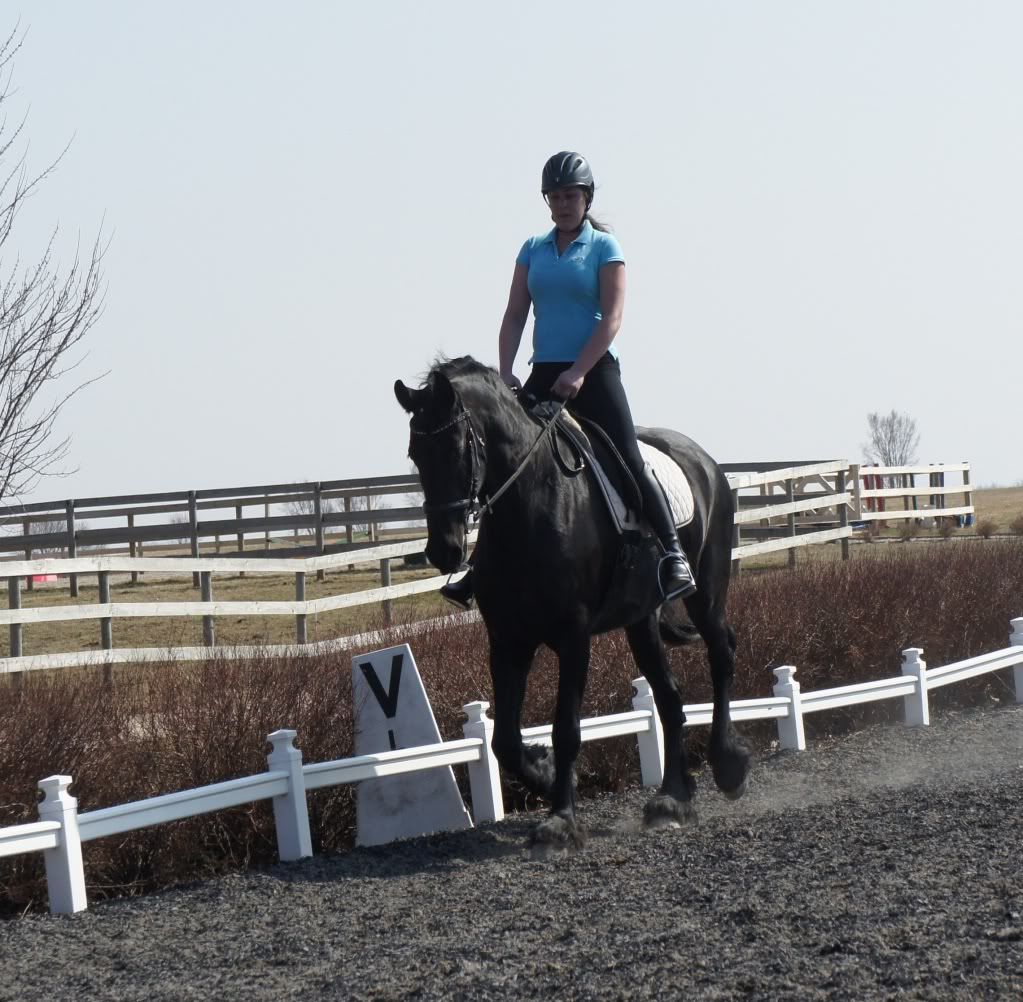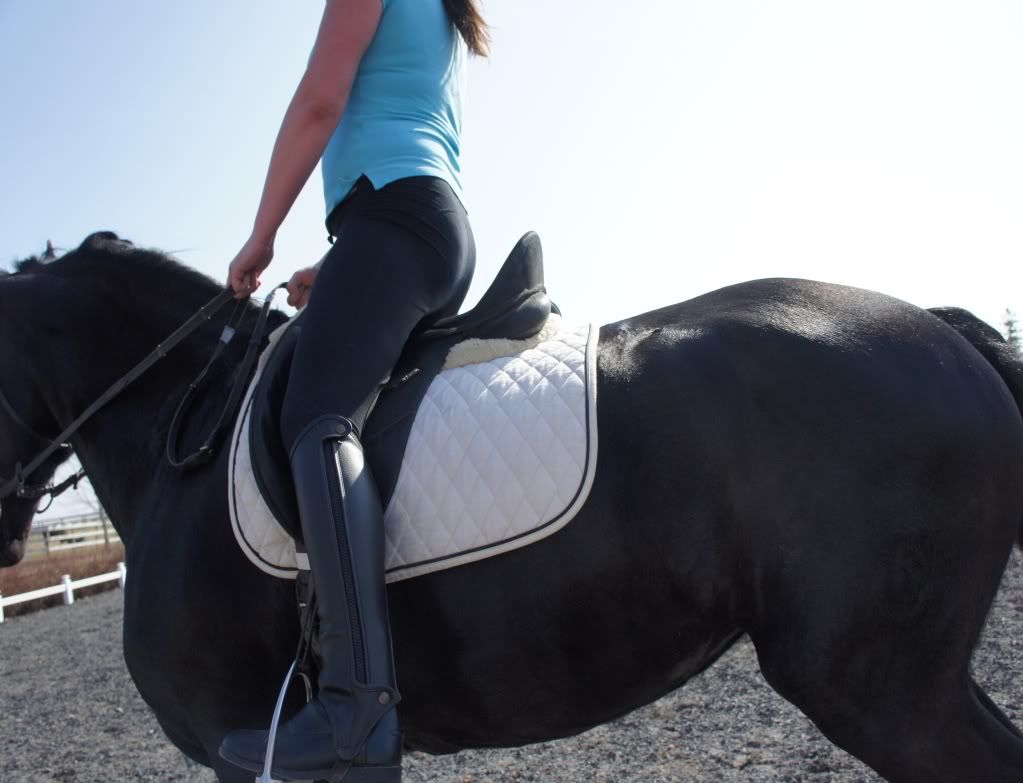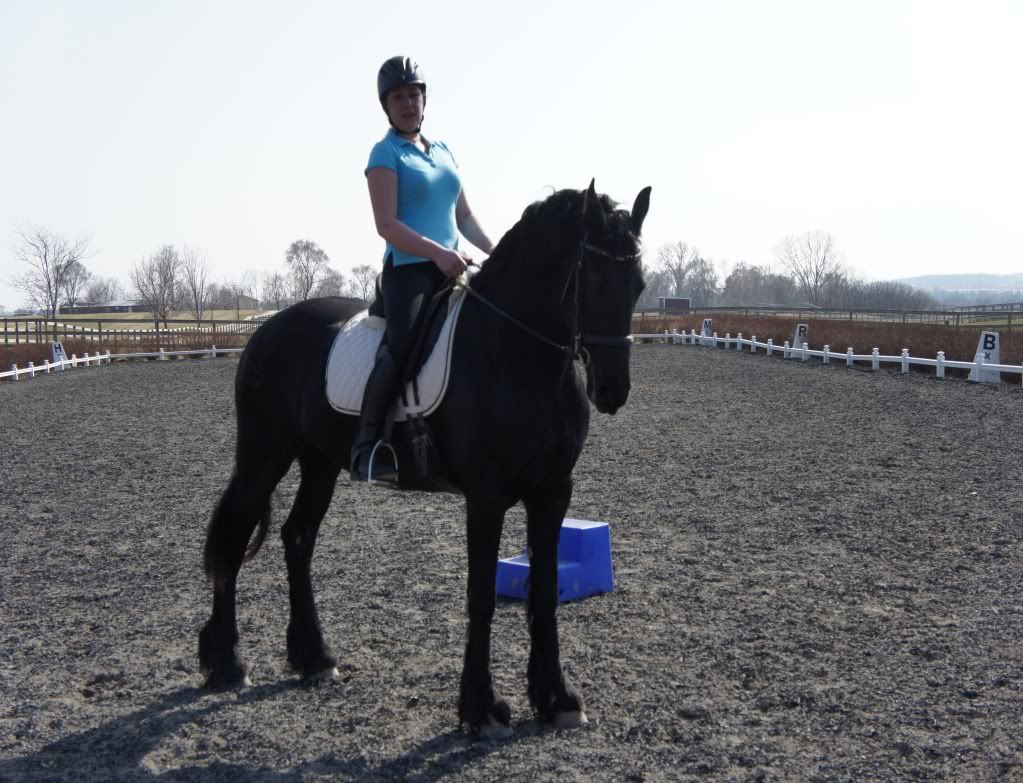 You obviously have a very nice trainer :) The one thing I would recomend is to watch your hands - You are a little inconsistent there. There are pictures where I really like your hands - straight wrists, thumbs on top... unless your not supposed to have thumbs on top in dressage... one thing I am pretty sure on is the straight wrists. Make sure they always stay nice and verticale.
---
~ When I Die, Remember Me By My Horses ~
* Because They Are Responsible *
.: For Letting Me Live :. (c) xJumperx
Thank you for your comment. My trainer is very talented. Wish I could ride half as good as her. :) My trainer does say she wants my thumbs up and hands close together almost as if I were in handcuffs. Any ideas to enforce the straight/vertical wrists? I have a very hard time keeping my hands correct.

If anyone has any techniques that's worked for them to correct this hand problem, that would be great?

Also.. I'm having a really hard time understanding how to do a correct leg yeild. This is only my 7th lesson back so if anyone has any ideas I can think about before my next lesson, that would be great. I concentrate so hard on so many things while riding, that when after my lesson is done, I get confused on the leg yeild thing. As you can see, she was pushing the horse as I was trying to give the horse the commands so I can "feel" her under me moving in that way.
Good trick to keep your hands straight and thumbs up top is to hold a crop between your thumbs only. Will keep keep them closer too! Do it as often as you can, will help tons.
Ride with a crop across the horse's withers, under your thumbs. That might help with the piano hands.

I must say, that horse is gorgeous. Totally drool worthy.
Work on not letting your core collapse to the inside. It's an easy habit to fall into and a tough one to break, so nip it in the bud now!
First of all, I am reeeeeeeaaalllly not a fan of the saddle. In general wintecs are crap and don't allow the rider to sit in a correct position and this one in paticular is too small for you and not allowing you to sit in it.

Fixing the saddle will help you to learn how to sit up straight with a vertical spine and equal pressure on both seatbones. I personally would have you on the lunge without stirrups or reins until you learn how to have a consistent, independent seat. Once you learn this, leaning will not be a problem. Also if you dont already, it helps to become fit off the horse as well. Pilates or yoga will both also help your core stength.

Good luck!
---
They say money doesn't buy happiness -- well happiness doesn't buy horses!
i agree with anabel about the saddle. i will say though, for having been OUT of the saddle for so long and taking on a new discipline, i think you're starting out nicely. :)
DraftXdressage- I can see what you're saying about not letting myself collapes to the inside. Thanks for pointing that out and will keep that in mind.

Anebel- thanks for the comment. I was in nicer saddle and the trainer now uses this one for this horse. I think she had the other one fitted for a different horse. That saddle feels like I'm riding on a wooden plank. It's not comfy at all. I learned very quickly how much of a workout riding again was. After my first lesson, my abs, legs, upper back was SO sore I would hardly walk. haha! I don't feel confident in my seat and need a lot of work. I should def do a lesson or two on a lounge to work on this. Just wish I could use a different saddle but I don't think I have a choice. kinda sucks.

thanks everyone for your advice. I really appreciate it! :)