Fred 10yr old. 15.2hh Irish Cob
---
I welcome your coments on Fred :)
So when i got Fred he was obese...since Feb we have lost 4 inches from around the girth and lost fatty deposits and gained muscle. The first two photos are a few weeks old, the others are probably 3 months old if not more.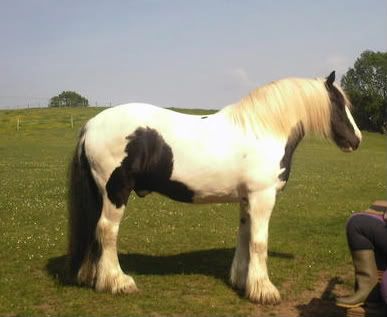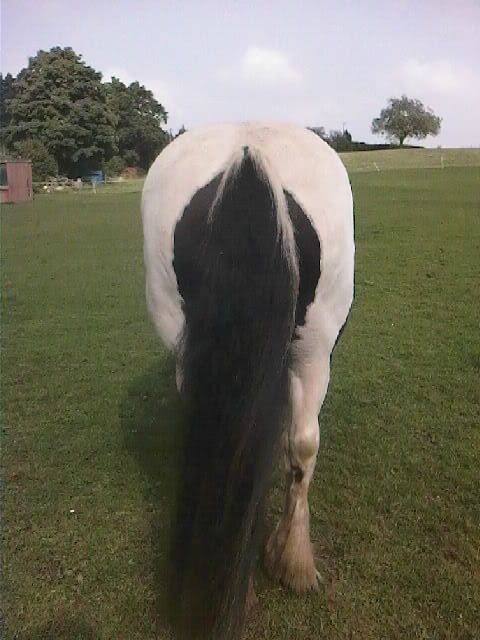 Earlier in the year: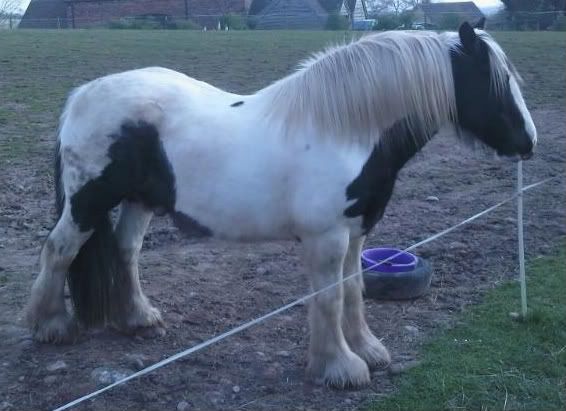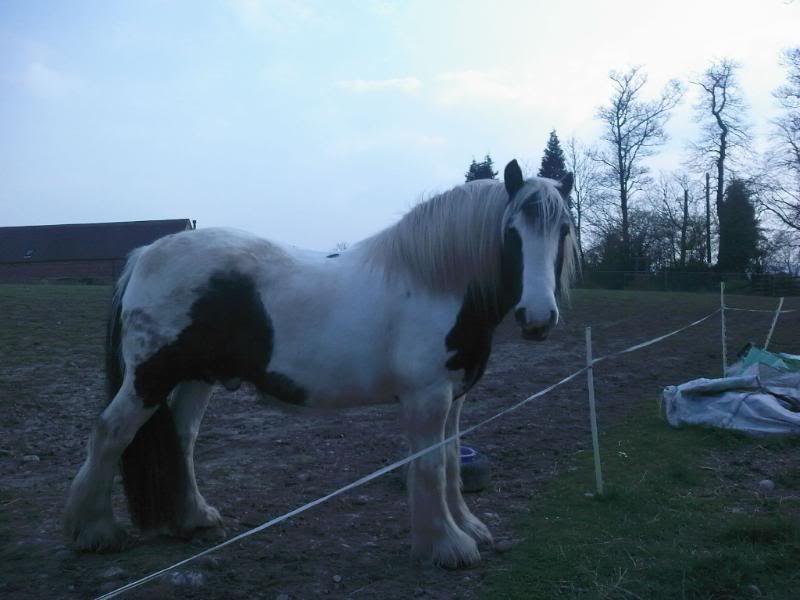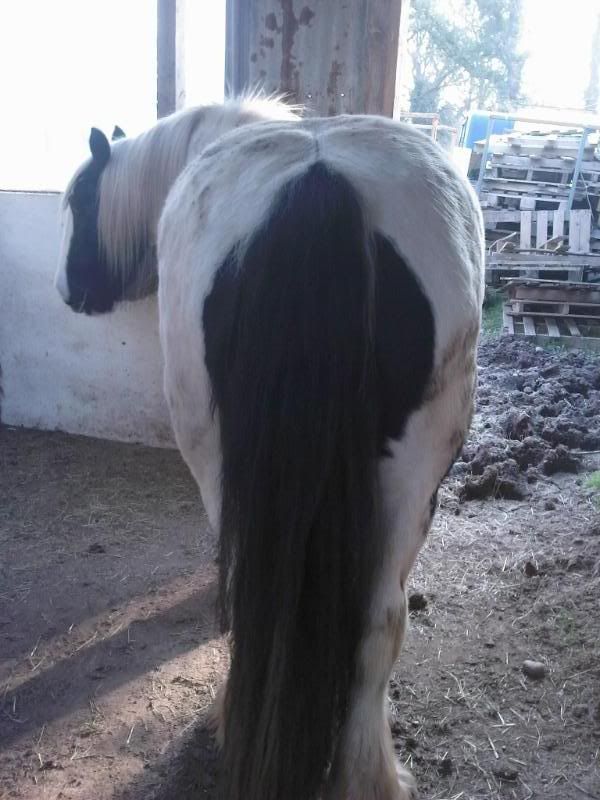 He sure is a stunner! I really like him. Nothing really pops out at me that is off with his conformation. I would still say he needs to loose a bit of weight though.
What a handsome fella! He's lovely, what do you do with him?

I love his feathers! When I was a youngster (hmm hmm) one of my closest friends use to have one just like him. He was one of the most well mannered horses I knew.
He is a bit round, but I love him!
He's so cute...& gotta love that long tail, he looks very healthy.
---
Ride more, worry less.
oh wow!! he looks soo much better! and just from the pics he even looks happier!!
look at that glowing coat!!!
---
Love to laugh, laugh at life, live to learn, learn to love