Grandeur Ice Magic *image intense*
---
Here are some images of my beautiful baby boy Nudge.
I got him in August 2007, starved, neglected and almost dead. He is now 5, and hopefully still growing. I am aware that he is downhill as well as a few other minor things, but I would like to know everyones opinion of him. Also, he is not toed out in his hind legs, he is just standing funny. I had a hard time getting him to stand up, all he wanted to do was sleep :P. He is a very quiet old baby!!
Thanks guys
Also, the link to his details and pedigree in the studbook.
Thanks
I think he's a cutie. He could use some more tone but over all I think he's cute and he has adorable markings so you can never miss that. Did you have pictures of what he looked like before?
Banned
Join Date: Dec 2008
Location: At my house, or stable, duh!(Michigan)
Posts: 2,479
• Horses:
3
I think he's just gorgeous! I love his build and his coloring is the icing on the cake.
I think he's stunning, the only thing I can really critique is his croup..It's at a really high angle..
---
"Doing what you like is freedom, liking what you do is happiness."
He looks good, especailly for a rescue horse, although he could use another 50lbs.
Wow, BEAUTIFUL horse and great pics!
That is so awesome of you to rescue him! The only thing that stands out to me is that he seems really cow-hocked.
---
"'For I know the plans I have for you,' declares the Lord. 'Plans to prosper you and not to harm you, plans to give you a hope and a future'" ~ Jeremiah 29:11
Thanks.
Yeah I picked up on the high croup and cow hocks as well. I am working on his muscles, he was broken 6 or 8 months ago but due to work commitments he only ever had quick light workouts up until recently.
This is him when we got him. His vet had told us that if he had stayed with the guy, he would have had maybe 2 weeks left. -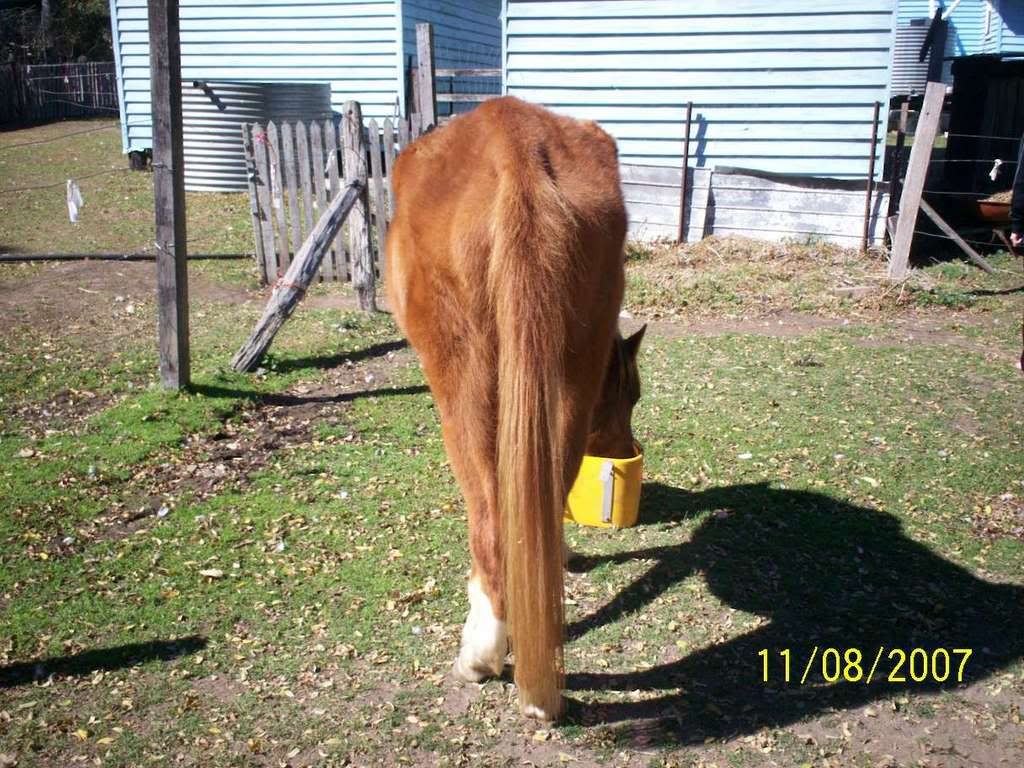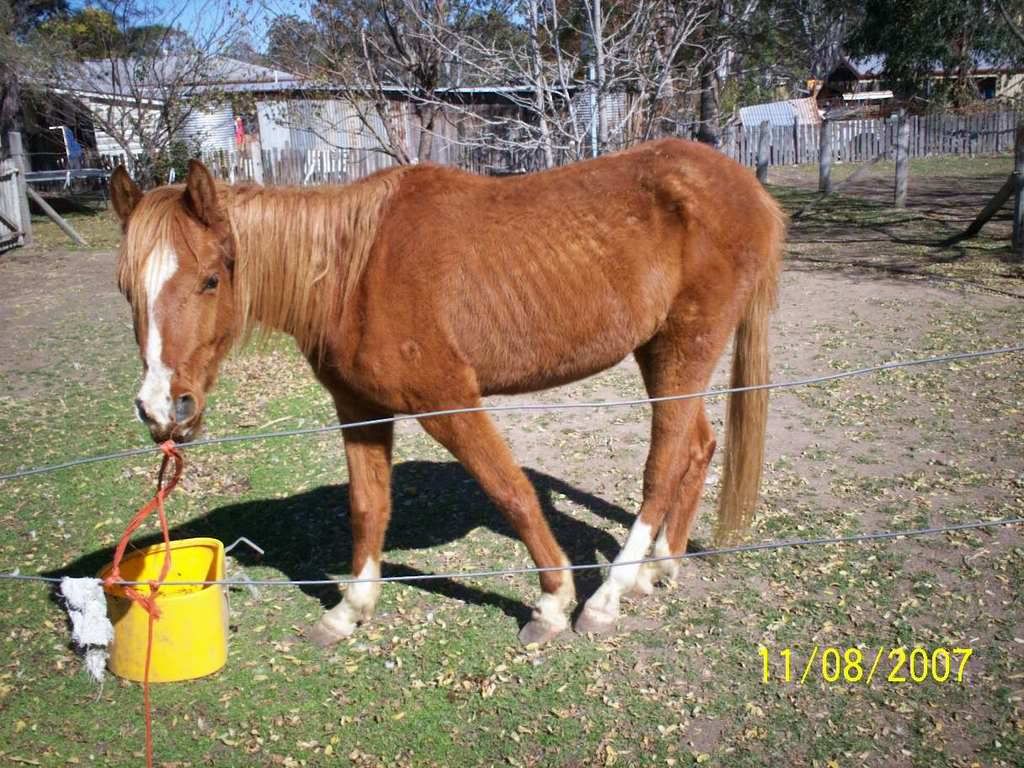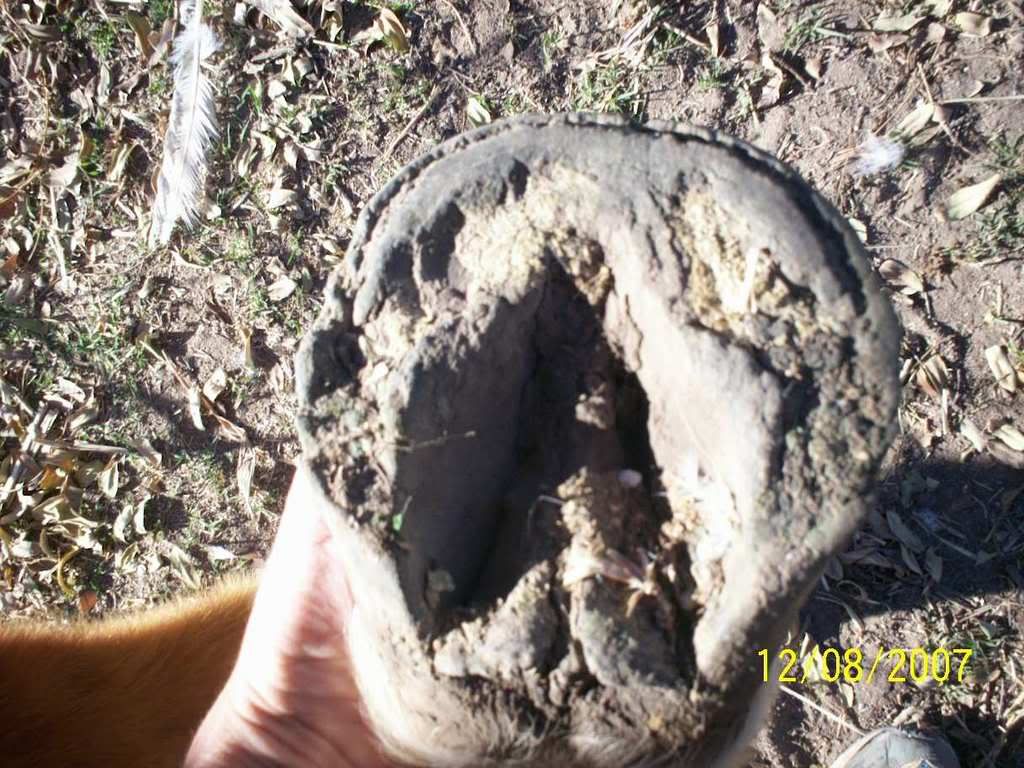 A couple weeks later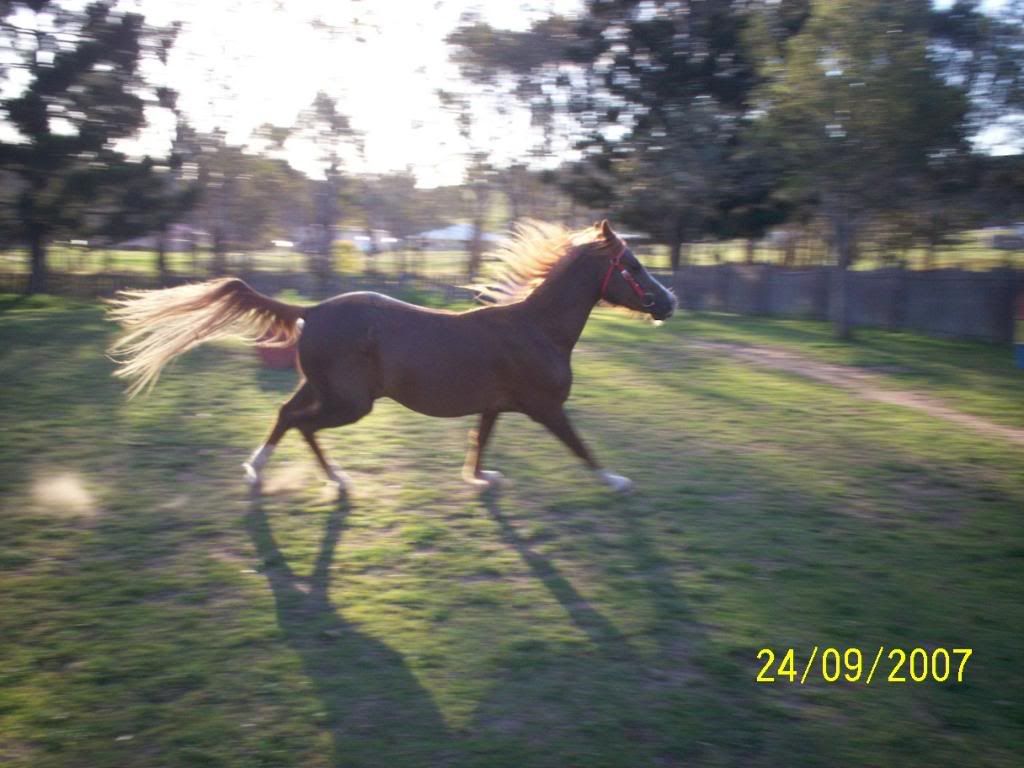 Month and a half later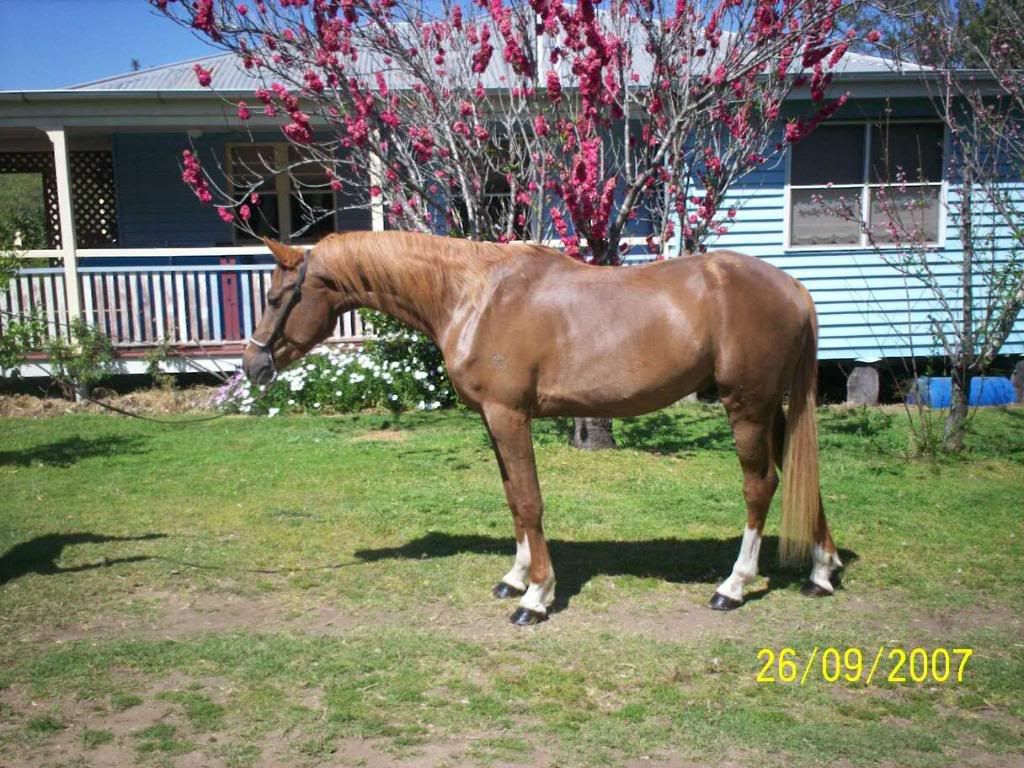 In between the month timeframe between these last 2 pictures, he developed ringworm and lost every bit of hair on his body except for mane and tail. His vet said it is very common for horses with a weak immune system, which was due to the condition he had been in. It happened just as we were coming out of wintr tho, and his coat came back fantastic.
Jan 08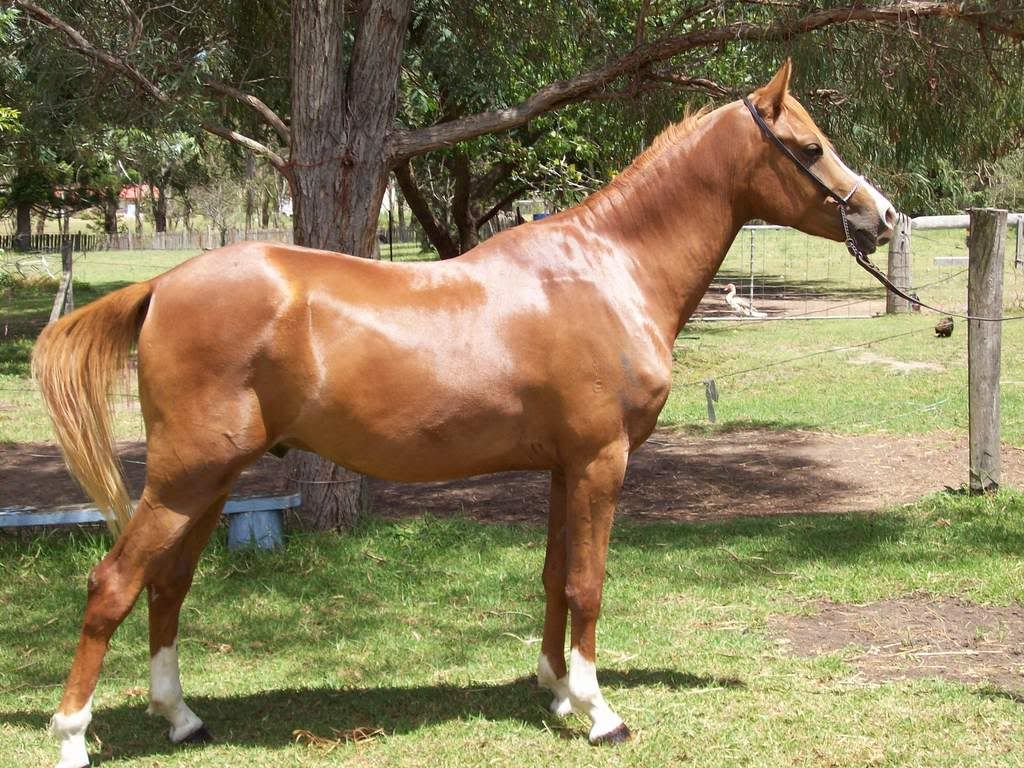 His stud book link again. Hopefully it works this time.
AHS: Horse Details