halter prospect?
---
What would the potential for this girl be in halter pic at 2.5 months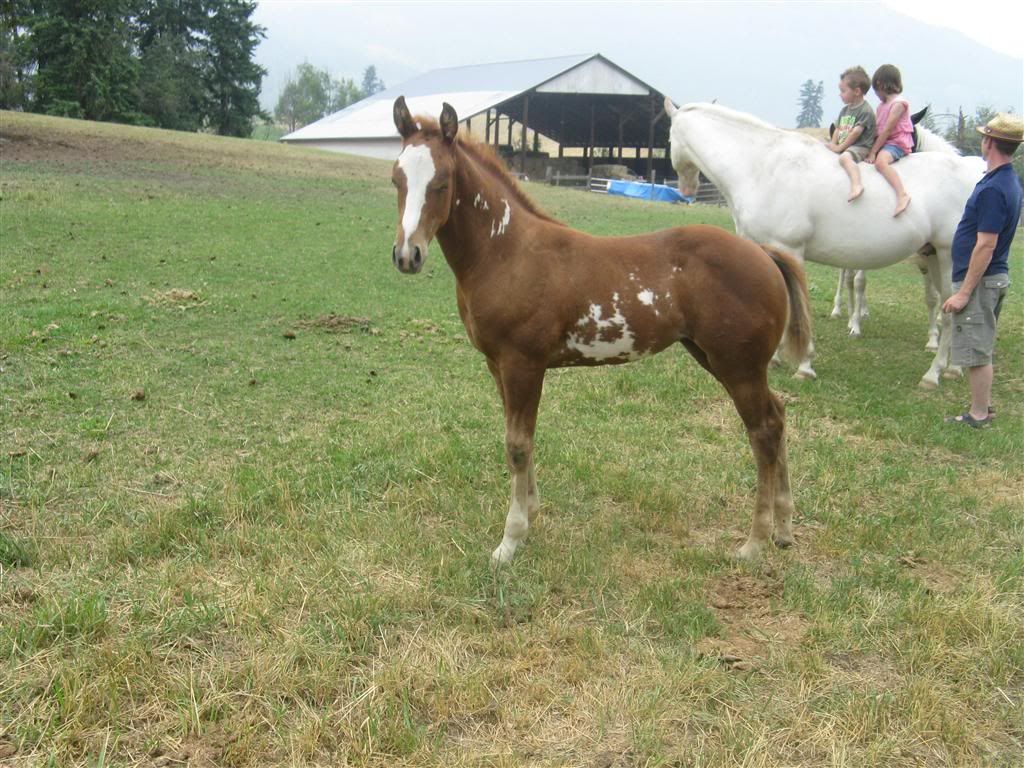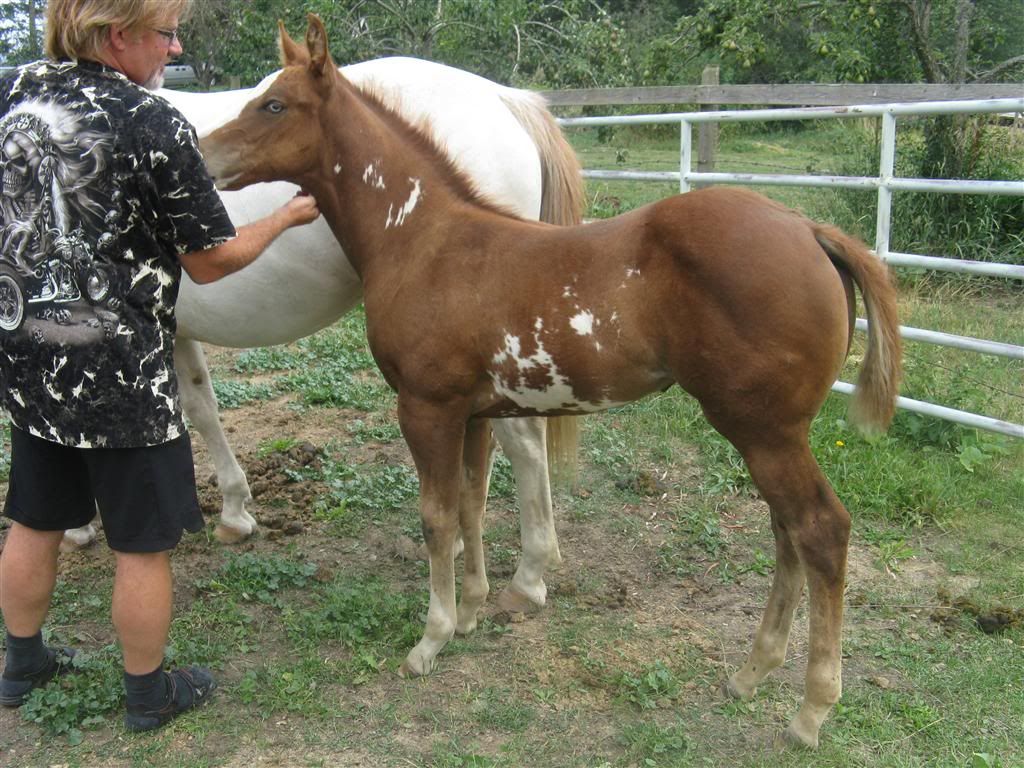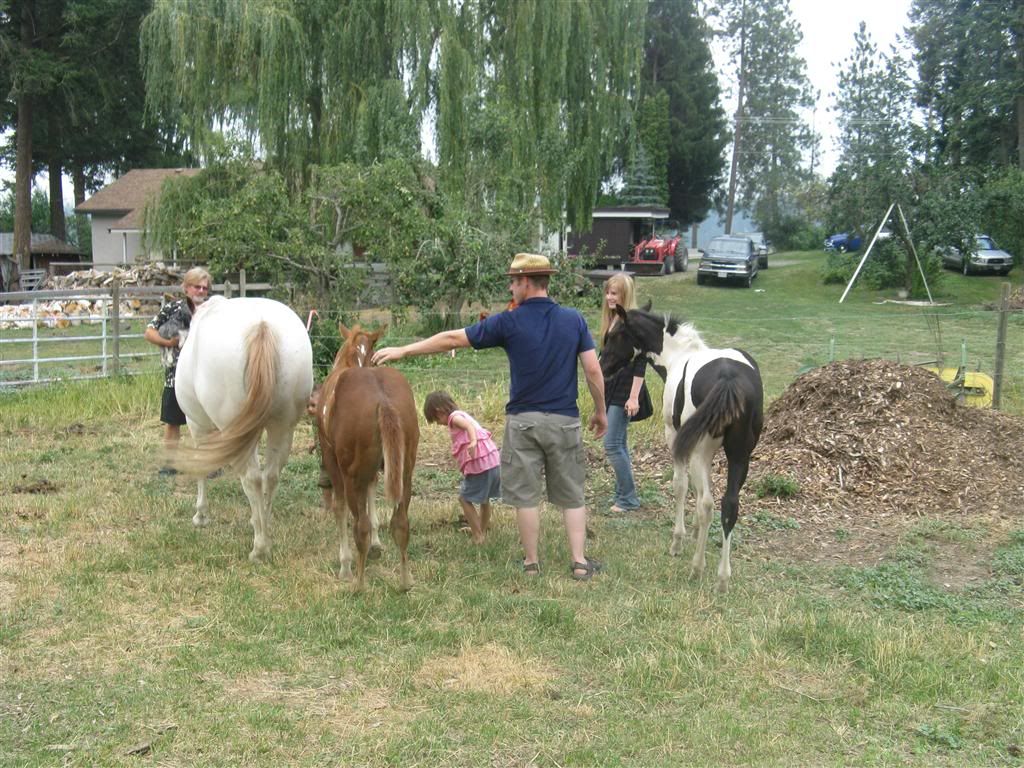 I don't know anything about critiquing foals, but I love, LOVE the blue eye!!!
---
<3 There is something about the outside of a horse that is good for the inside of a man. ~Winston Churchill
<3
I'm not a halter person whatsoever but from what I can see, she would make a nice halter horse. She got the conformation, muscles, and LOOKS! Gorgeous girl! Isaac has thrown some pretty baibes so far!
---
There is something about riding down the street on a prancing horse that makes you feel like something, even when you ain't a thing. ~ Will Rogers
It's hard to tell that young, but she's a beauty! I love her shoulder and hindquarters! Great muscling.
Its always difficult to say how they'll age when she is so young here but looks like she could be a Halter horse in the making. What a cutie. Looks to be a very WELL built and stocky foal, shes correct so far with a beautiful high neck set, thick neck and a gorgeous petite head. All I would say is her throatlatch area could stand to be cleaner. Love her whole rear end and butt muscles!