Has His Condition Improved in these 2 Pics?
---
The first one is from June, the second from August. He was heavily overweight in the first, and went on a diet. How does he look recently?
June, pudge pudge.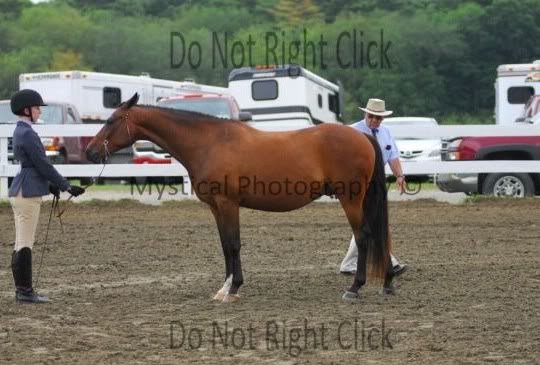 Under saddle you could see his belly quite well:
August, he's lost a bit of his pudge, at least I think.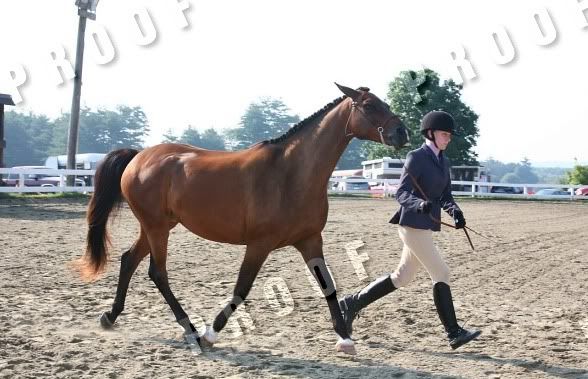 And at the August show: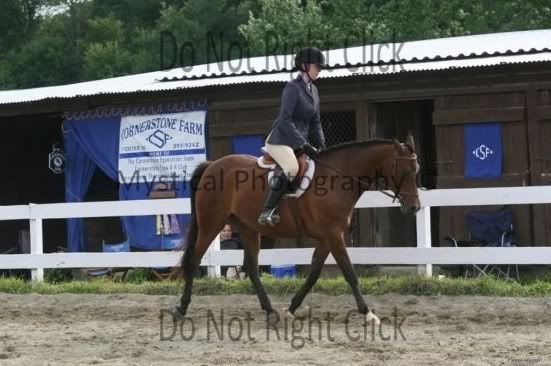 ---
~Kait & Mark~
I think he has lost weight from june, however because the photos from august are on a different angle than the june riding shot it's harder to tell. You can see however a slimmer waistline!
---
♥ Seoul Searchin' for the Lovebug ♥
I think that he did loose weight too :)
He looks pretty good and hes a pretty boy !
Thanks! =] I think he looks a little trimmer but it's hard for me to tell since I see him every day...
---
~Kait & Mark~
I think he looks much better on August pics. No belly. :)
Alot different Looks great :) No pregnant belly hehe
---
-Amanda
Lol =] I've actually had people that didn't know him ask me when "she" was due. =P I was like, HE'S not due any time soon, lol.
---
~Kait & Mark~