How do you think he would do in hater shows?
---
So i have been thinking about showing my boy in halter classes next year, i don't expect to go far, nor do i really want to, for now i'm think open shows and 4H stuff, do you think he would do alright or would it be a waste of time? (time is not a thing i have a lot of) thanks for the help!! also sorry some of the pics are at a kinda weird angle, my mom was working him and i was on the out side standing on a chair, lol, i'm to short to see over the round pen panels.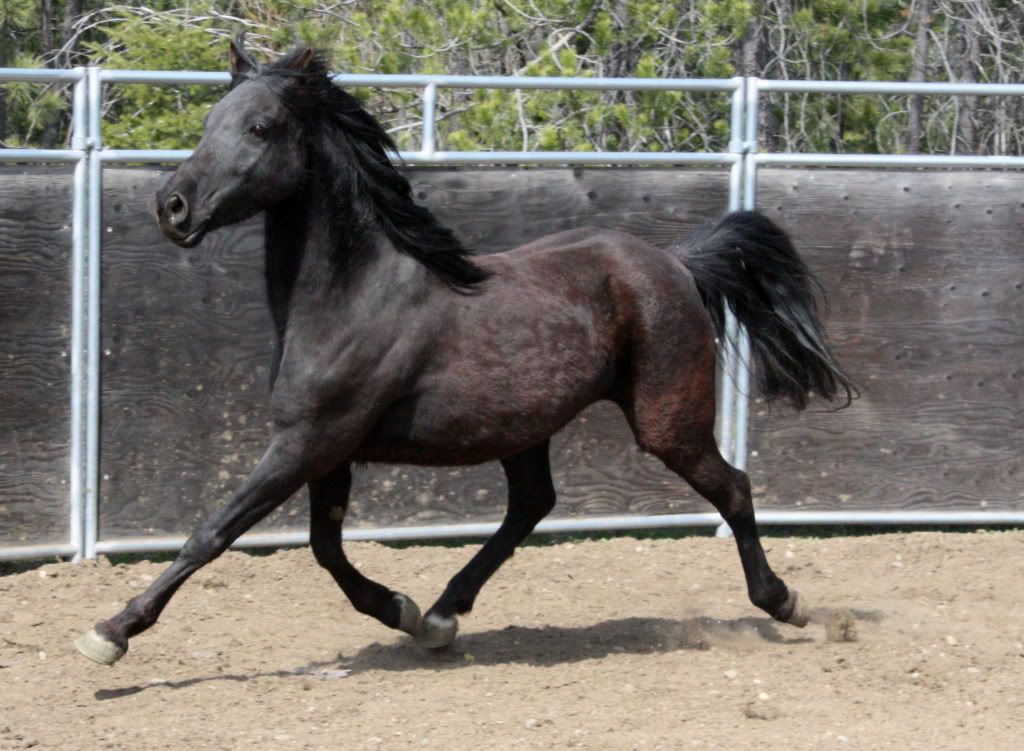 Banned
Join Date: Dec 2008
Location: At my house, or stable, duh!(Michigan)
Posts: 2,479
• Horses:
3
I think he would be good! He is a gorgeous lil thing.
I say go for it. You will learn some new things and have lots of fun. I would start conditioning him a bit if you decide to do it and tone him up some

Nice horse
I think you should definetly do 4H shows. In 4h, the classes are mostly judged on you and how well you and your horse work together. Also, the pattern is a major part of the class. Only a fraction is judged on the horse itself and its conformation. Even though your horse does have very nice conformation ;)
Just make sure he has his basics down. Walk, trot, back, setting up, turn on honches, turn on forhand, and even a sidepass. This way youll be ready.
Well, I hope this helps and good luck!
---
My Rambling T
Clip him and he'd be set.
---
sweet
i think you should. He is some what squared up in almost every pic that he is just standing in...he is sooo cute!
Very nice looking boy, i would say go for it!!! I love the last picture, all his feet are off the ground
---
quarter horses.....simply the best
Quote:
Originally Posted by
letsgetserious
View Post
Clip him and he'd be set.
would if i could, ever tried clipping a horse that was beat on the head, and ear and nose twitched, lol, doesn't work to well, it will be a long while before we try clipping. i have shown him the clipper and he doesn't like them one bit. don't blame him.
he is very nice looking and I think he would do quite well in lower level shows. his head may be a touch large to get into the very high levels but he is very cute and squares up nicely.
---
Boxer
Diligent, loyal, strong
Similar Threads
Thread
Thread Starter
Forum
Replies
Last Post
first two shows

sandsarita

Horse Pictures

2

05-25-2008

02:32 PM

A shows

huntergrl

Horse Shows

6

02-25-2008

12:45 PM

Shows and EI?

Thowra

Horse Shows

5

01-16-2008

03:49 AM