How is his Confrontation?
---
Male. Quarter Horse Paint. Registered Under Both AQHA, APHA. Gelding. 12 Years Old.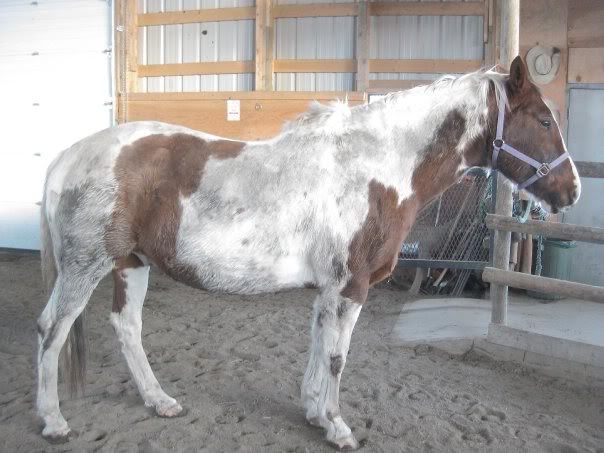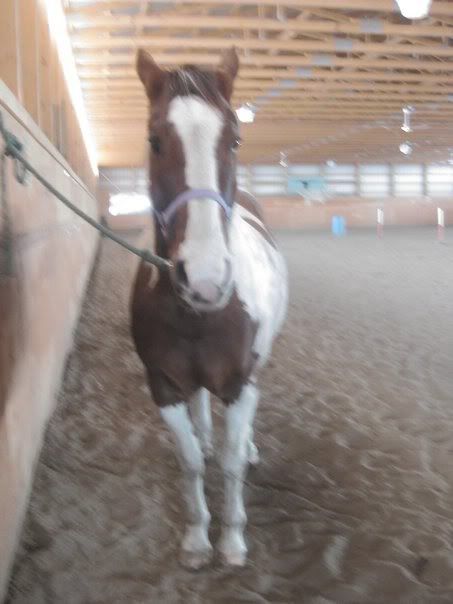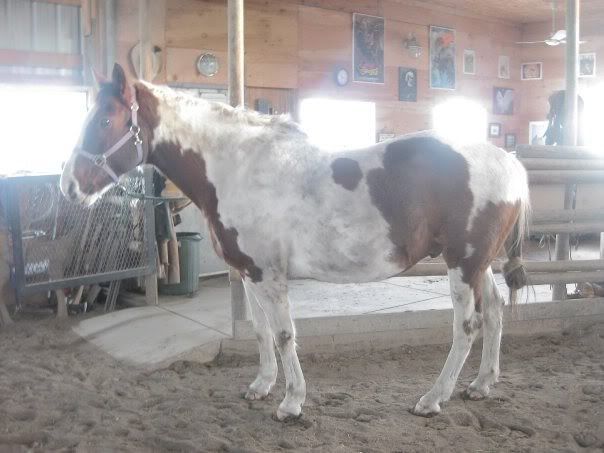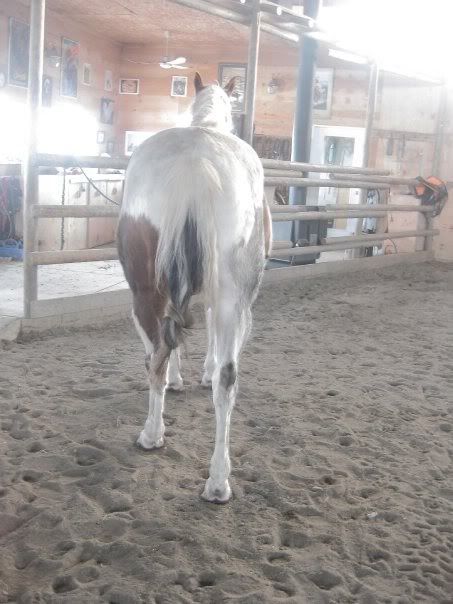 wow that second last photo makes his wither look like a mountain! And his feet are very close together in the front on pic, i think it's called 'base narrow', but by no means am I an expert and somebody else can probably help you more

Oh and I think you meant conFORMation
---
Flirt-Hugo-Phoenix-Romance-Fanta-Nippa-Shiloh

Trojan 09.11.02 - 26.10.10 // Kody 01.09.89-25.06.12 // Rex 05.11.95-21.12.12

We really need to see pictures of this horse standing square on level hard ground to give accurate critique. In these pictures, all the faults I see could easily be because of how he is standing, so critique is really impossible :( Pretty boy though, love his markings!
This horse came from two QH parents? I have never seen two quarter horses (or QH / TB) throw a baby with so much white. What are his bloodlines?
As far as conformation, it is hard to tell from some of the pictures. In the second picture (the one fron the front) it sure looks like he has a bad right knee. His right leg does not have a straight line from top to bottom like the left leg does. Very thick neck and throatlatch. Good muscling on the rear.
Mkay..
I will take pictures saturday and post them up for you guys outside.