How much do you think she is worth??
---
II want to sell my eight year old black pony mare because I want to buy a bigger horse that I can move up on. She is an unregistered welsh pony who has never been lame a day in her life she is great with kids and has fantastic jumping ability. Ebony is 12.2 hands and I have jumped her up to 3'9 in a grid. She has been coursed 3'0 – 3'3 on a regular basis in pony club and over cross country. She has been to several eventing shows where she did beginner novice. At every show she had double clear rounds in both cross country and stratum jumping. Ebony is currently leased out for the summer to two eight year olds who are learning to ride on her, but after the lease ends I plan to sell her. I was just wondering what every one thought was a good asking price for her. I hope to get enough money to buy a decent warmblood. I think ebony would clean up in the pony jumper ring because she is so brave and can move quickly when needed. If you need any more information please let me know.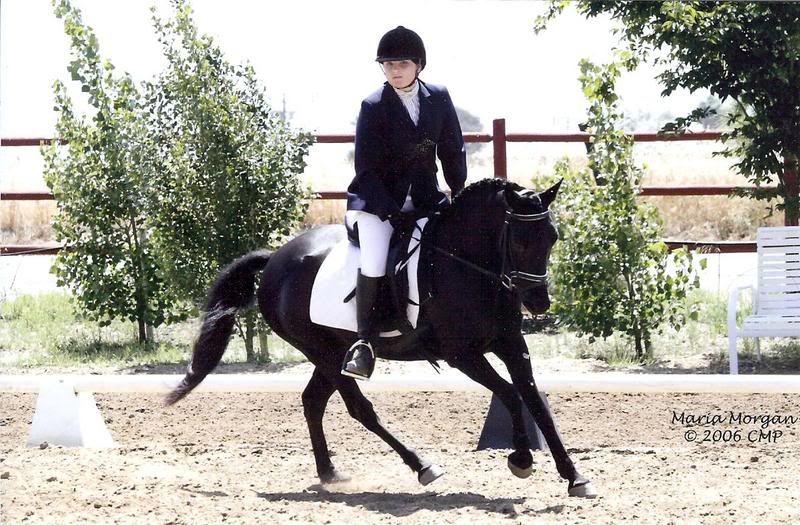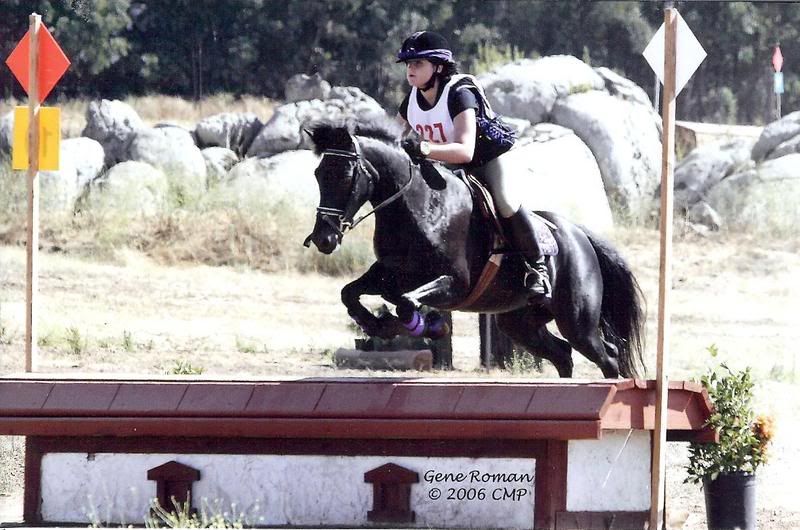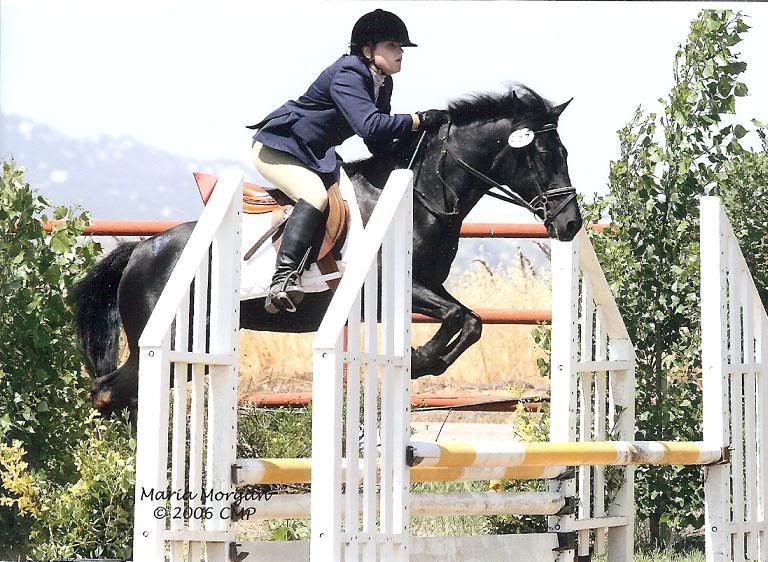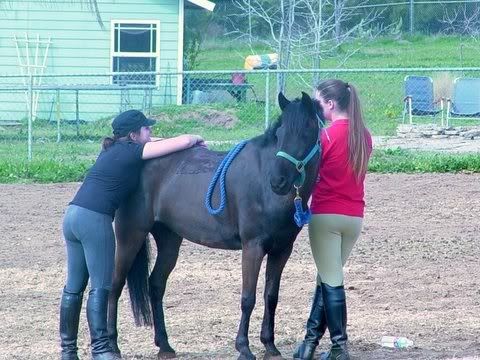 if she's simple and uncomplicated to ride, i would price her at 12,000-15,000 (easy).

what level dressage is she schooling?
---
kickshaw
Justin (qh/tb)
Boo (asb)
She has done beg novice/novice, but dressage isn't her strong point. I have schooled her over 2 diffrent training courses at copper meadows and shepard ranch and she never blinks an eye. She hasn't been jumped recently, but when I get her back I am going to do more dressage and get her jumping tone back. I leased her out because I wanted her to get a bunch of children miles. Before this she hasnt had a whole lot of children on her except for my neabors, The two eight year olds love her to death and have no problem riding her in horse camp. She tends to be rather fast when she does a jump course, but she is still easy to control. Right now she rides in a hakamore and loves it. because of her speed I thought she would make a great pony jumper. I would be really happy if I got 12k for her because all the warmbloods I have been looking at are like 20,000 and still look plain to me. I don't really want a tb because they tend to have leg problems and are a bit on the crazy side. Is there any other type of horse that would make a good event/jumper prospect?? I know she is a fancy pony but she doesn't have papers. Do you think that will be a problem? I wish she were like 16 hands!! She would be the perfect horse for me.
here is another picture just because I have nothing else better to do!! It's way too hot to ride!!
Anywhere from 10,000 to 15,000.
---
"Doing what you like is freedom, liking what you do is happiness."
Out here you would be looking at 20-25 grand easy. A well trained pony as gorgeous as she is sells like cookies here.
[quote="My2Geldings"]Out here you would be looking at 20-25 grand easy. A well trained pony as gorgeous as she is sells like cookies here.[/quote

LOL I should send her to a barn up there.
same as M2G...here a pony like that would fetch $20,000 easy...maybe could even hold out for $30,000. You might want to scope out the possibility of listing her with bigger name barns in different regions...they will charge a "sales fee" but the difference could be made up in the bigger price tag.