How's he lookin?
---
I dont know if you guys remember my hard-to-keep TB Hero,
Well I took him to his first show experience yesterday - didnt enter any classes but schooled him around and watched the other girls compete!
He was looky but didnt spook/call/bolt like I thought he would!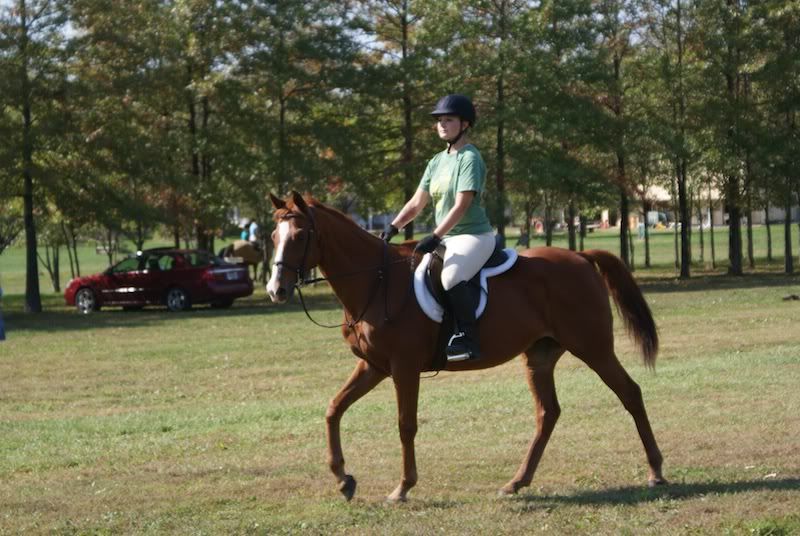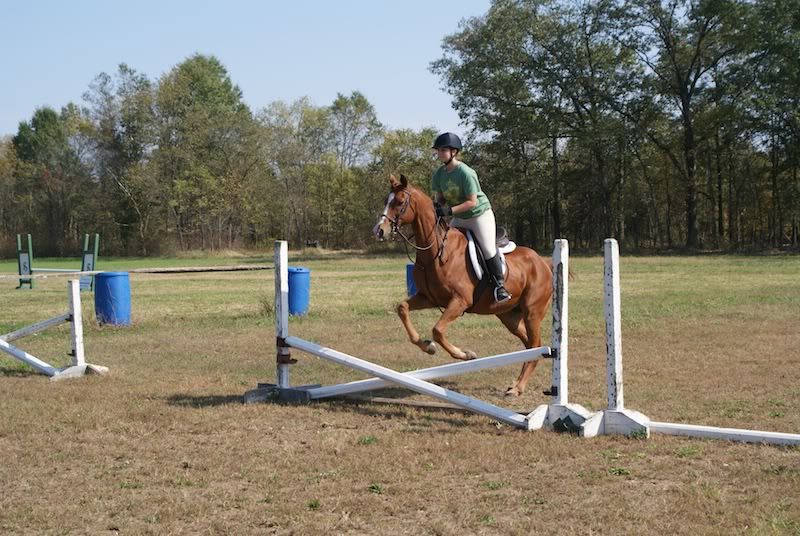 Heck maybe next time I'll enter him in some WT/xrail classes!
wow he looks great! He seems to have filled out nicely and his coat is slick and beautiful! He also looks happier to be in work. Great job!
---
Count My Strides - Shane, Bought 2-18-06, Mustang.
"I whispered to my horse, "i'm afraid of falling" and he whispered back, "i have wings".
Eh, not too bad. Needs to work on his jumping formation and a bit on the strides wouldn't hurt. It helps them snap up their knees nicely.
Posted via Mobile Device
He looks so much better! Absolutely gorgeous :)
---
Pssh.I didn't pick up the wrong lead
It's called a counter canter...
...A very advanced maneuver.
omg what a differents he is certainly a loocker that for shure :P
What a great difference! He looks AMAZING! I remember alot of your first pics of him, and he has definitely turned around!
---
"The ideal horseman has the courage of a lion, the patience of a saint, and the hands of a woman..."
Huge difference! He is GORGEOUS now and really looks alive and happy and filled out. Really really good job, he's so lucky to have found you!
---
Wow! He's looking really amazing...filled out so nicely. Great job!
I think you should try him in a small class next time and see how he goes, I can't see how it will hurt him at all.
---
*~ THE HORSE STOPPED WITH A JERK, AND THE JERK FELL OFF -- Jim Culleton ~*
MANURE HAPPENS
thanks guys! I think i just found the right place to board him!! and I think I will enter him in some classes - the barn I board him at is a big 4h barn so I will just have to be patient again when there is room on the trailer.

I just had low confidence that he be a naughty pony so I didnt risk entering any this time lol!