How's He Looking? Overall Conf./Conditioning
---
This is Kainne, my 13 y/o grade TB gelding I plan to do lower level dressage with..I'd like to know what people think of him for that and just overall, out of curiosity..as well as his progress with his condition and I suppose if anything workable needs work, haha
This is a picture I previously posted for a conformation critique when he was still underweight (he was a neglect case):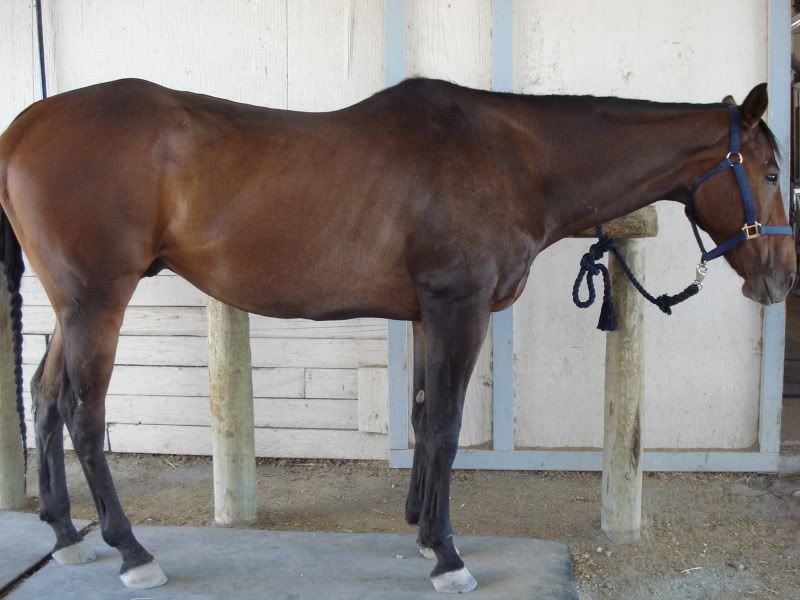 And here he is now: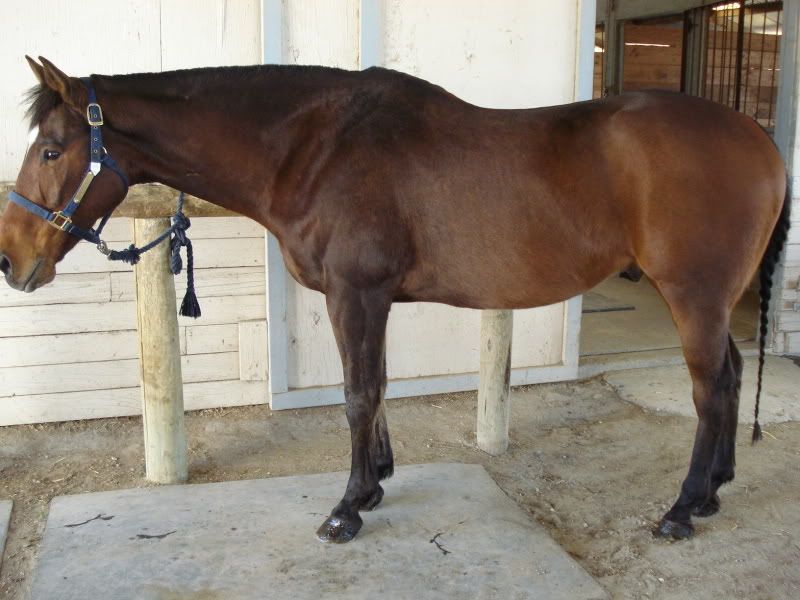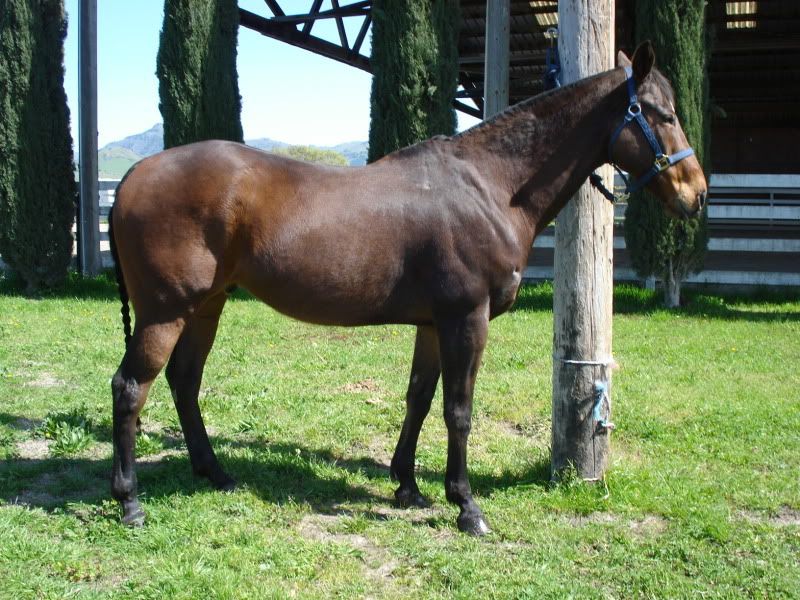 Thanks for any and all input
I hope the pictures are okay. I can try to get more (if weather permits) if needed upon request.
WOW he really looks so much better! GOOD JOB! are you able to ride him now?
Thanks a ton =) I have been able to ride him tons more now..I'm still trying to get things to work out with my trainer, haha, there's been about seven+ lessons planned that had to be cancelled mostly due to his many hoof issues that are hopefully solved now..it's been awful!
But hopefully all will be well now.
Well good luck for sure! keep up the hard work, its paying off for sure hon!
he looks like a different horse! what a great job!
Thanks so much!
The only thing I really noticed was that he is toes out in the front, but over all great job with getting him back up to weight he is very nice looking!!!!
I think you did a wonderful job! Especially his spine looks much better now!