I can't put my finger on it.
---
First let me say THIS IS NOT MY HORSE. Second, she is a yearling filly and from what I understand she is QH+Arabian mix. I guess my question is what is it about her that seems off? I just can't seem to put my finger on why I think she doesn't look "right". Excuse the poor picture quality, it was taken with my camera phone. Whatever it is, it's driving me nuts because I can't figure it out. Hmm...maybe its just cause she's part Arabian and I'm use to QH.
first thing that jumped out at me is that she is downhill, but she is young and is going to be uneven.
REALLLLLY long back, and her butt is currently much higher. Maybe she's just going through an awkward phase.
I think the pic is poor. She is standing on a decline to start with. Need a bit bette pic to make a good crit?
Here is another photo. She's definately on even ground here.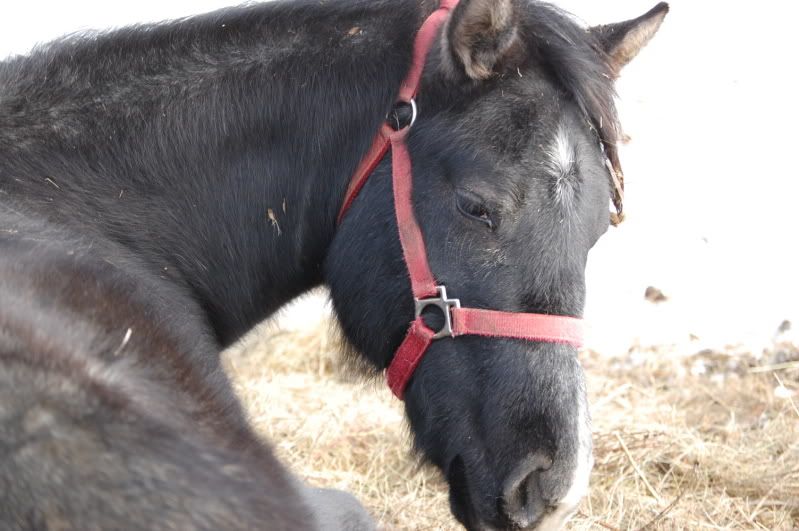 Her downhill build definitely jumps out to me - that may be all it takes to make her look "off" to you.
I thought about it yesterday and to me she looks like a full grown horse on a yearling's legs. I wish the pictures showed it better, but her neck is really thick. Reminds me of like a stallion's neck.

What features does she have more of...the arabian side of her or the wp side of her?