Green Broke
Join Date: Aug 2011
Location: Middle of Nowhere, Saskatchewan
Posts: 2,655
• Horses:
5
I have a picture overload for you guys to look at
---
Tell me the good and the bad please! It's okay if you pick apart every detail about me! Don't be shy now!
1.
2.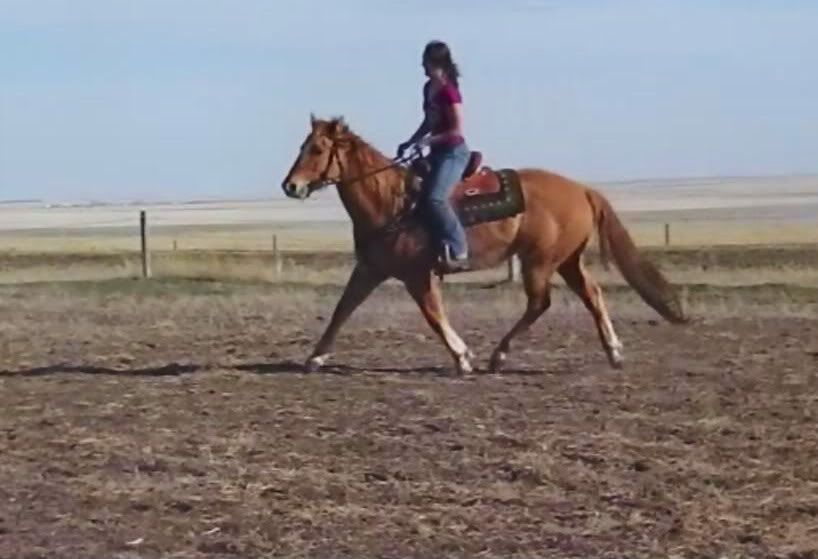 3.
4.
5.
6.
7.
8.
9.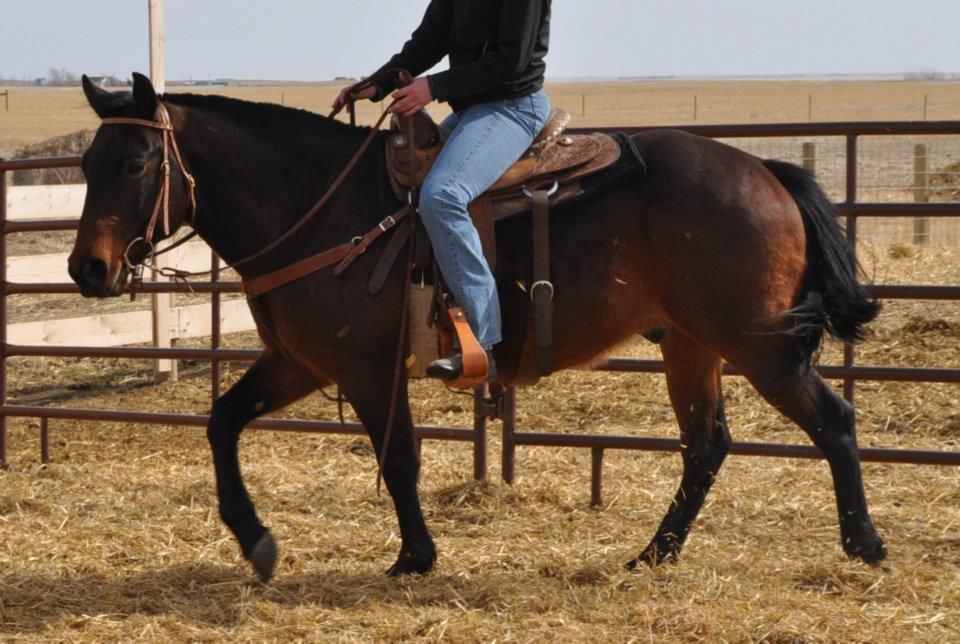 10.
11.
---
7 is my favourite. You both look relaxed and put together nicely.

When you direct rein (since not all of these are) watch the puppy paws. Keep your hands level (like you're holding a mug) as you will get a cleaner feel with your horse and be able to use your arm properly (like in 7)

Your leg position has improved a lot. I don't ride western but I really like 9. You both are relaxed, your position is great, and it's on a nice loose rein.

8 is very very very evasive... I would have used one rein and lifted it higher than the other, paired with a good pop with my leg to get that horse's head UP.

4 you were leaning on the reins instead of using your core.

3 your hands are too high and you look like you're kind of pulling back on the reins to keep her head down instead of using your hands to communicate and your body to push her forward (it looks strung out)

6 looks like you're pulling the contact again, but since you're bareback your position is pretty good, though I'd like to see you more relaxed (and the horse)

2 is good except the puppy paws. I would soften her down and ask her to relax by taking her into some nice loopy serpentines or figure eights.

9 looks good, I just have no idea what I'm looking at. 1 and 11 look a bit tight.. but again, no idea.

Will stop there
---
"Strength is the ability to use a muscle without tension"

Sky is the bomb :)

I will say you have an excellent seat, with great alignment.

My only suggestions are: Puppy paws need fixing. Sky's suggestion is good; I would also close your fingers around the reins more. Be assertive! :) Secondly, by the English picture, it seems you may want to generally work on using you core more. You have a pretty solid leg, I think, though, that riding Western can give one the feeling of a strong leg, until there is nothing but horse to grip instead of fender (if that makes sense?). Lastly, to me, it seems that your hip can tend to close up a bit. I am not sure how much weight you have on your seat bones, so this is tentative; make sure you are putting your weight on your seat bones and keeping your hip angle open so you can really drive your horses up from behind.

Overall, you look pretty fantastic. You look like a competent, balanced rider. Great job :)

Cheers,
RSS
Posted via Mobile Device
---
I have said what I have said. I have not said what I have not said.
I just want to say, QH, I am so proud of you. You've come so far and really strive to become better with your wide range of horses.

Love it!
---
"Strength is the ability to use a muscle without tension"

Green Broke
Join Date: Aug 2011
Location: Middle of Nowhere, Saskatchewan
Posts: 2,655
• Horses:
5
There's so much more to do, Sky! I'm not even half way to where I want to be!
---
I can't really critic your western as i ride English and am quite new to riding however i can say you have a really nice seat but just with the English picture I would say just try and point your toes in a bit more I struggled with this at first cause it just didn't feel comfortable, but can I just say, all of your horses are absolutely gorgeous, you all look great!
---
Last edited by SamBadger; 05-30-2012 at

04:23 PM

.