i know shes not perfect but what do you think? ** New pics**
---
---
:: Karley ::
Tucker WB/TB- 11 yr
Speedy QH/TB- 22 yr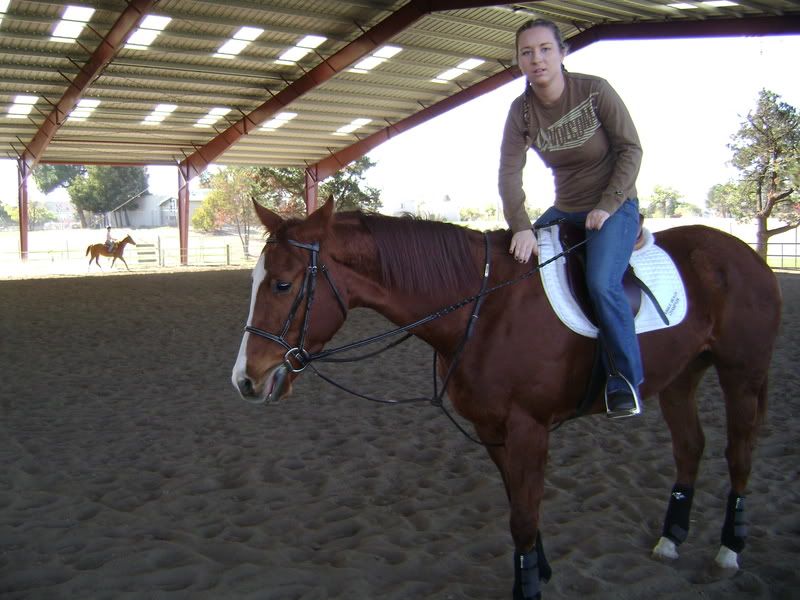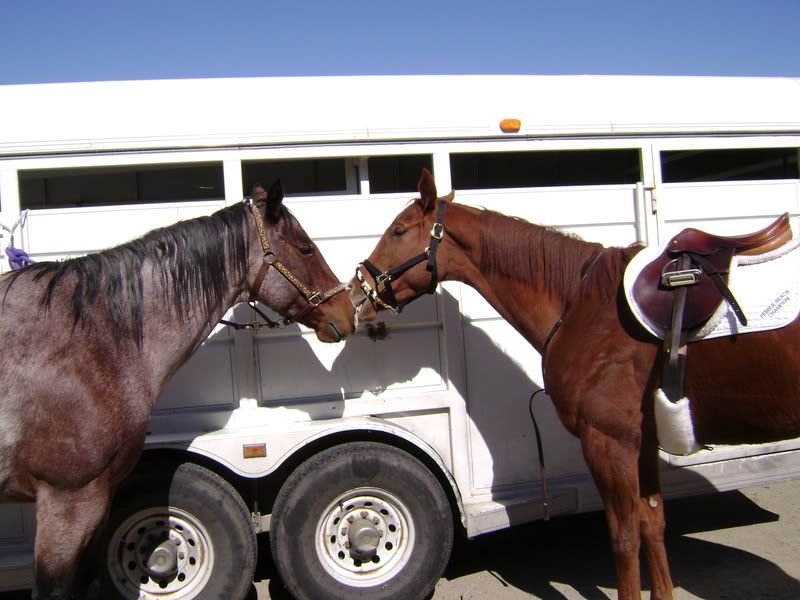 ---
:: Karley ::
Tucker WB/TB- 11 yr
Speedy QH/TB- 22 yr
i find it hard to critique because she's not squared up, and the shots are taken from angles.

She looks like a really sweet horse though
Yeah I can't really give you any confo critique, but in the first pic she looks a little bit uphill.
Do you have any pics of her standing squared? ;)
She is really pretty, though!
---
Ride more, worry less.
It's hard to say anything from the pics. :) Looks like she has thinner neck, but that may be just the pic angle. She's very cute, I like her.
yeah this weekend i am going to take some more pics ... her feet were really long when i got her and these pics show that ... but come back next week and there will be some better and more pics
thanks!
P.S. she is really sweet .. the first horse at the barn to great you and always wanting love ... haha, you'd never think she came off the track
---
:: Karley ::
Tucker WB/TB- 11 yr
Speedy QH/TB- 22 yr
Actually lots of ottb are really sweet. May be because they can feel the difference in care when being "on track" and just in "normal" home.
oh cool ... i have always met ones that are CRAZY! haha, but what you said totally makes sense!
---
:: Karley ::
Tucker WB/TB- 11 yr
Speedy QH/TB- 22 yr
I love her face...
I have worked with thoroughbreds... I helped Mr. Bailey break a little blue roan and I could ride him anywhere...then he sent him off to the track and when he came back he was totally different...and spooky
but now...
he is getting back to the same old booger
---
Carrie D Stover
Rowdy by nature....Cowgirl by heart
She's cow-hocked and I can't tell but she seems uphill. But I could be wrong because she's not squared up.
---
"Doing what you like is freedom, liking what you do is happiness."