If you could pick one of these...
---
If you could pick just one, which would you pick? Please base your choice on pedigree, conformation, ect. Try to stay way from age alone.
I know its hard...
Oh, I would like to do western pleasure, hunter undersaddle, or reining. Any of those lol.
Spud
Myspotsundetectable Appaloosa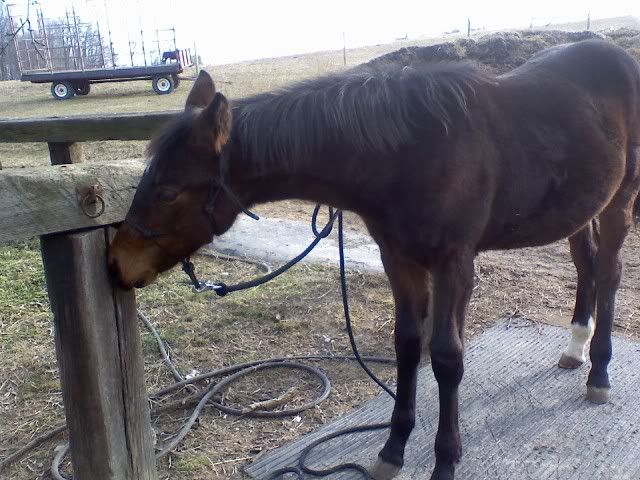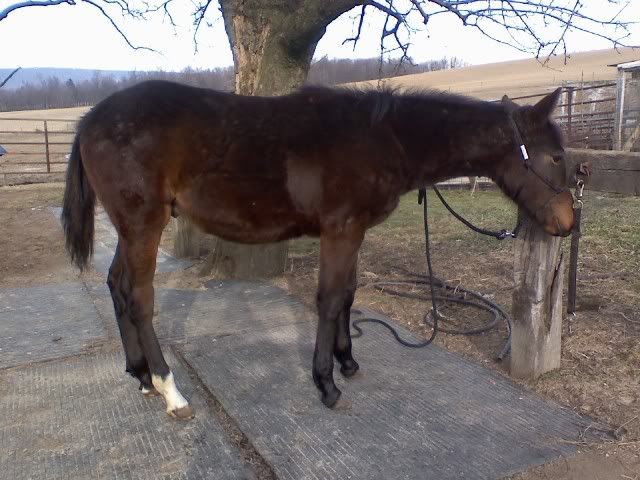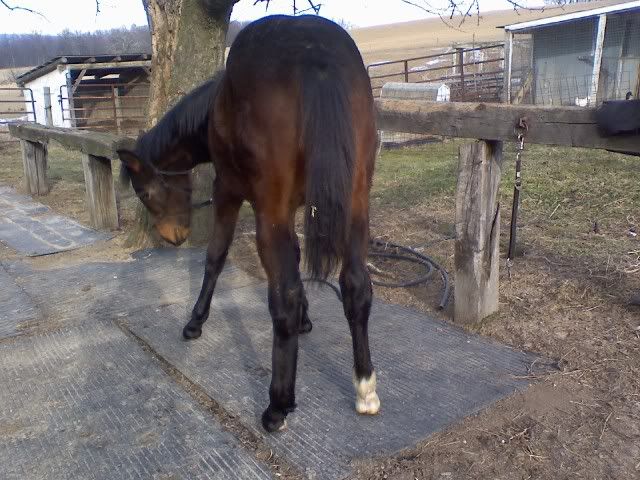 Patches
Fastfridaystraveler Paint
---
"Keep on going and the chances are you will stumble on something, perhaps when you are least expecting it. I have never heard of anyone stumbling on something sitting down. "
Charles F. Kettering ( 1876 - 1958 )
---
Last edited by FlyinSoLow; 02-23-2010 at

07:12 PM

.
I don't know paint or app bloodlines. But imho I like the looks of Patches better. The way that Myspotsundectable is standing, it kind of makes him look toed out in the back. GOOD LUCK on your decision!!!
They both look too young to judge their conformation. Maybe its the way he is stand but the paint in the first picture looks like his legs are bowing. In the second picture of the paint he is nice and straight from his butt to his leg which is good but Its hard for me to say much cause they are just pictures and he isnt lined up but they both are way cute!
Yearling
Join Date: Dec 2009
Location: I cant tell, your strangers:)
Posts: 1,157
• Horses: 0
The paint
---
Horses aren't just a pleasure, they are an escape from all evils of mankind.
Patches :)
---
"Horses don't have hard mouths, they have hard, stiff bodies. The softer you can get the horse through his body, the softer he will be in your hands." Clinton Anderson





Started
Join Date: Jan 2009
Location: USDF Region 1, USEA Area 2, USEF Zone 3 - Maryland
Posts: 1,903
• Horses:
3
I also like the paint better.

The bay's left hind leg/fetlock look swollen, especially in the first picture. And in the second pic his fetlocks look odd.
---
-Melanie
Mom to 3 bays: Beau, Daisy & Cavalina
Patches. I do love Spud's name and he is cute. The paint just looks sturdier IMHO.
I'm confused. Maybe I'm mistaken, but don't you already have the Appaloosa?
I think the paint is going to be a nice big stout horse and I like that. The bay horse is nice too and he might be a little more refined. The paint would be my choice.
---
There's nothing like the Rockies in the springtime... Nothing like the freedom in the air... And there ain't nothing better than draggin calves to the fire and there's nothing like the smell of burning hair. -Brenn Hill