Jumper Pony Pictures!
---
This is Tobey, he is a fjord/shetland cross and just about the CUTEST pony you will ever meet. I don't own him, my old barn does and my friend (the one in the pictures) works with him constantly. I love him, I wish I could fit on a 10 hand pony because we would ROCK the jumper ring! Feel free to critique!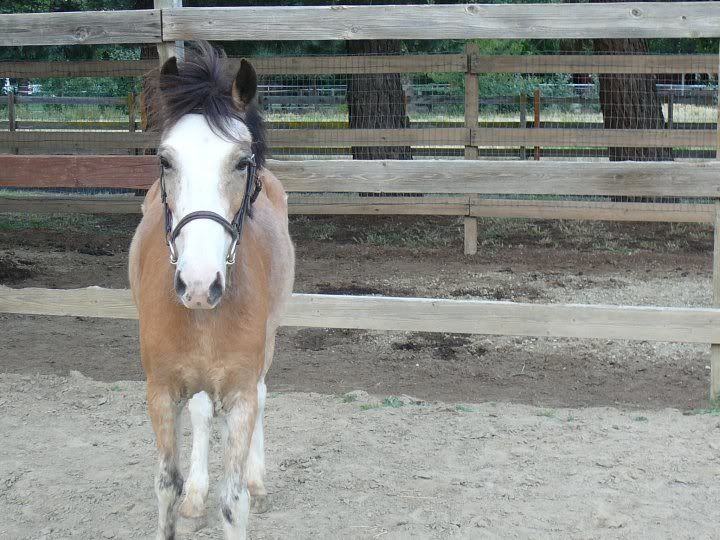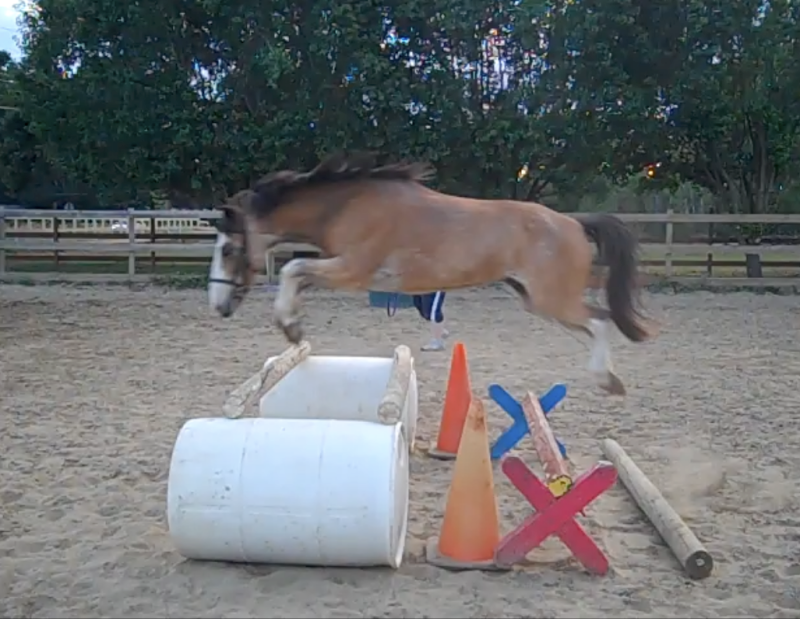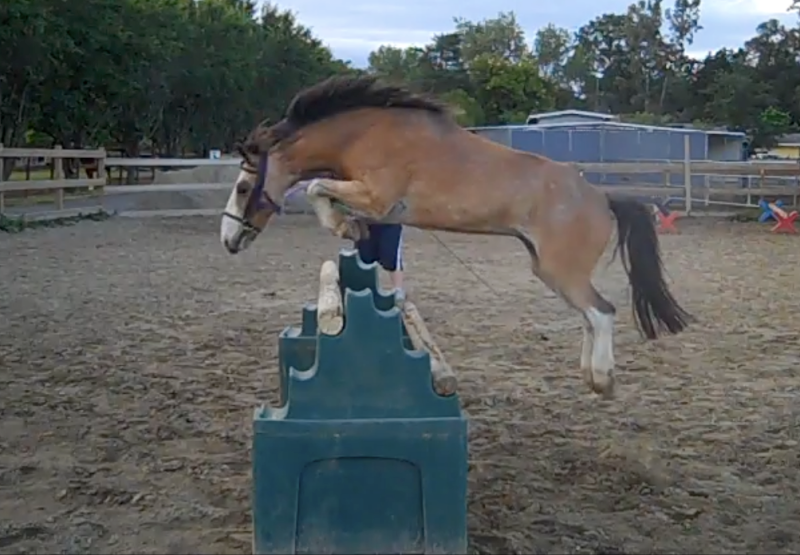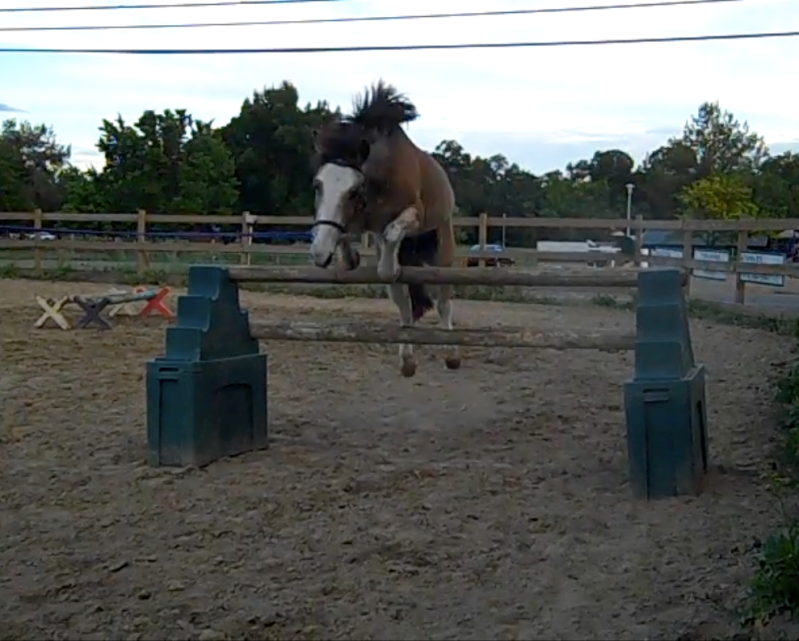 and heres a vidddeo (:
Click on the last picture for the video if you want to watch it, it should take you to my photobucket. If it doesnt work let me know!
Critique away!
Hehe. I wish he was mine!
Dang! I want that pony for myself! I'm little enough! lol
---
Pssh.I didn't pick up the wrong lead
It's called a counter canter...
...A very advanced maneuver.
Haha hes an amazing little guy. So willing too!
Quote:
Amazing!! How old is he?
Hes 12, I believe. I thought he was 6..but nope about 12.
That Pony is so stickin' cute! He looks like he would be tons of fun to ride! He can really jump too. Love him
He's really cute and a great jumper but how old is he? I think your friend is pushing him way too much. That's alot of jumping to do at one time (video) That last jump was a little ridiculous. He made it over but twice he landed on it hard and other times I could tell he barely made it. Just a note because if she wants him to keep jumping like that she needs to go little easier on him. I think that last jump was a little cruel.
The pony is very cute and obviously a talented little jumper; however, my knee jerk reaction to the photos are that the little guy is being pushed a little too hard. In the photos of the really high jumps, especially the front view his knees/legs are a very tiny bit away from not making it over and I would hate to see him flip himself or ruin all that talent with a leg injury due to over exertion just because he is being pushed a little too hard. I know that the fun of jumping for some people is to see how high you can go, but this appears to border on being unsafe. Let the little guy show his awesome skills at a height that is comfortable for him to shine in. There's a reason most people "grow" out of ponies in the hunter world; a lot of times it's simply because they want to jump bigger and it's not safe for the little guys to do that.

Please don't think I'm being mean, but that's a talented little guy who could have a lot of jumping years left if he's not leaped into the ground.