Jumpin' Position?
---
Let me know what you think! These are still from the video of me jumping lola.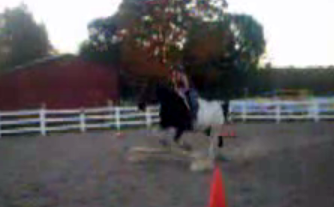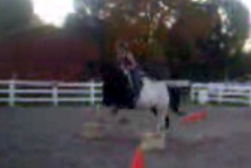 I know there horrible pictures but I was wondering what you could get from that picture.
Sorry I can't get anything from them.
---
I am owned by the Sandman
I posted the video a while back in this section I think its called me jumping lola or something around those line if your interested.
nothing :(
---
Amber.
Opportunity is missed by most people because it is dressed in overalls and looks like work. ~Thomas Edison
From both the piccy's I can make out that you arent giving much crest release - your hands look like they are pulling the reins towards your tummy rather than stretching out (: