Jumping critique [nice'n'helpful]
---
mochas second time jumping now thats the season is starting =]
shes still a bit fresh but going well =]
first jump, pinged it and gave it some good air =P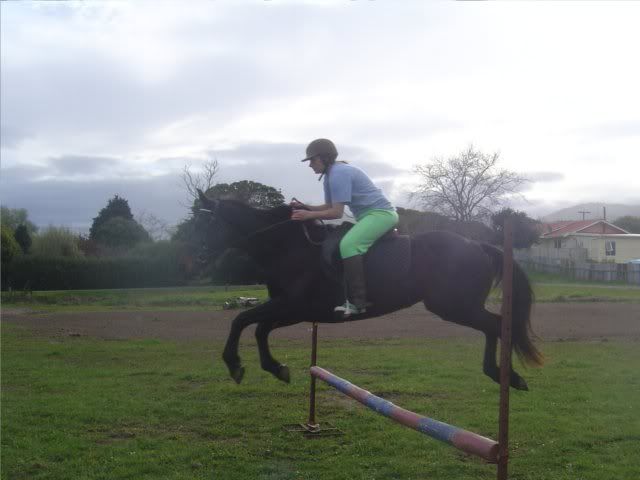 got in quite close in this one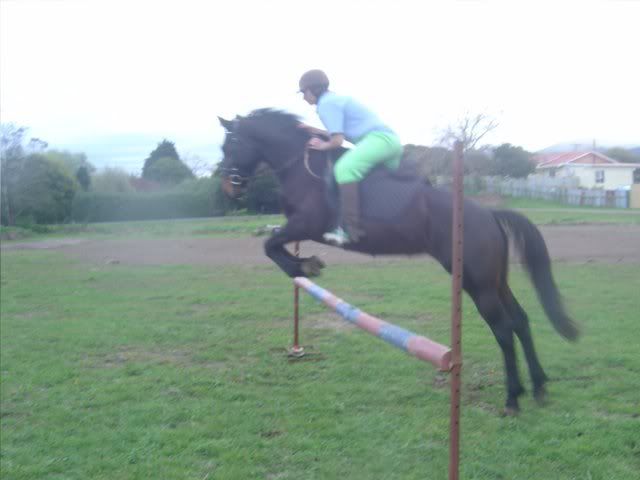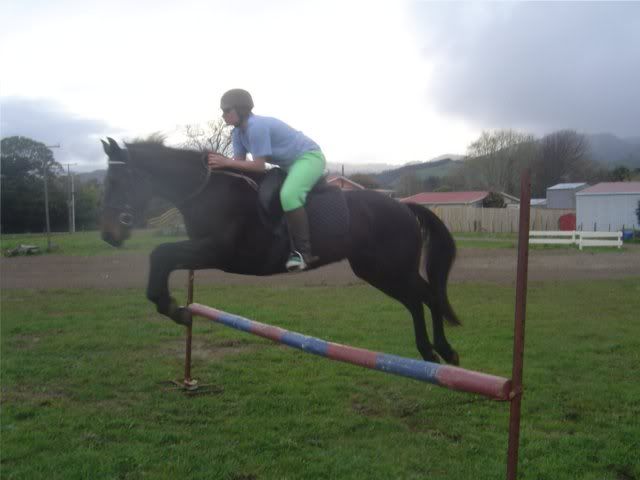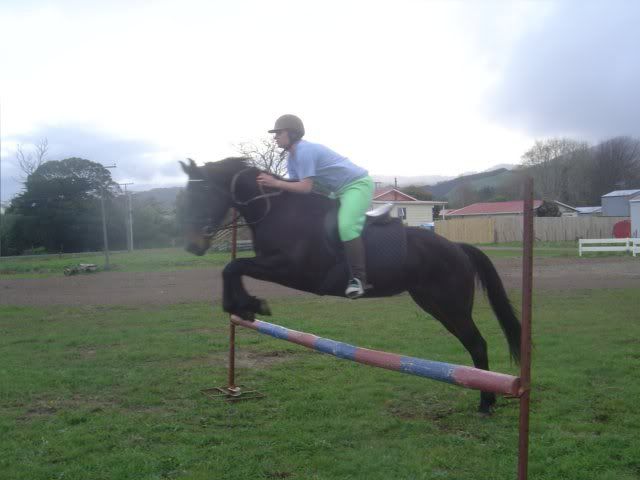 love how her knees are at her chin in this one haha
bareback fun =]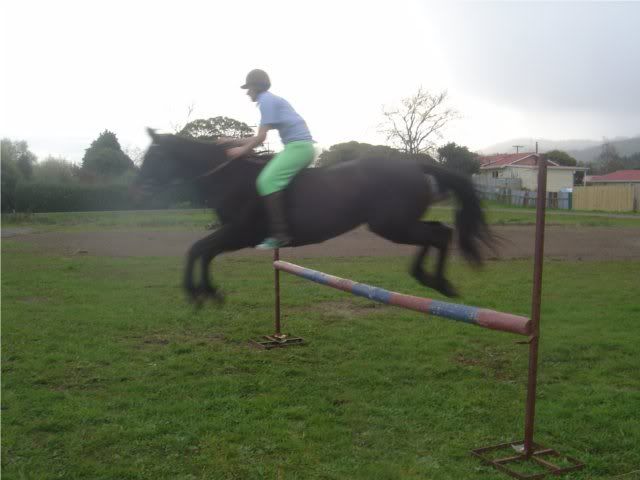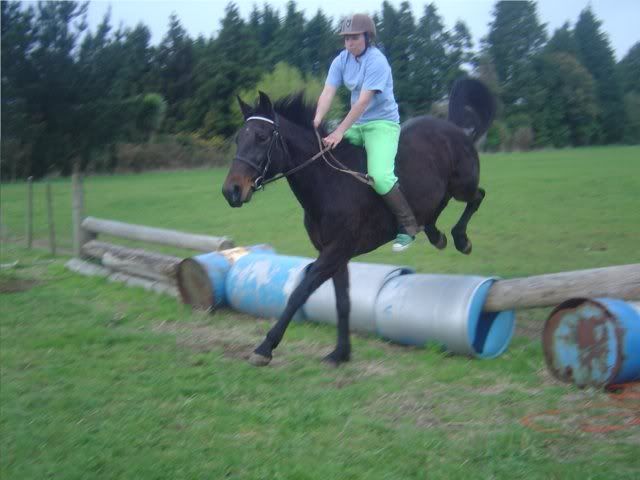 stopped, then jumped and left it up haha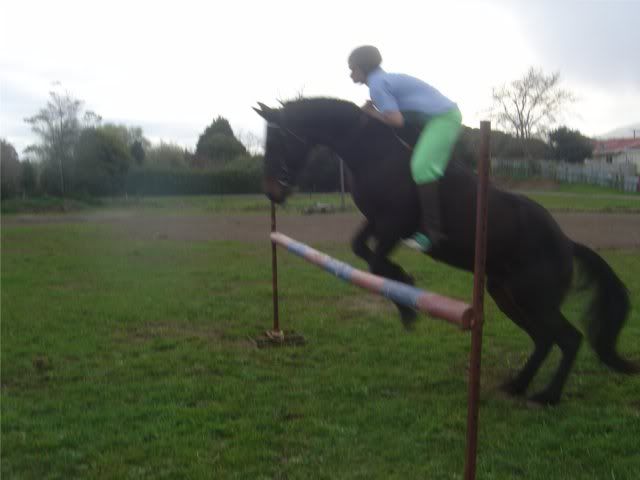 be nice and helpfull aye?
yeah, my back is terrible, i feel very blocked up if I try open my shoulders.
what can i do to help/fix this?
I agree pic #3 is your best. Shoulders are a bit rolled in but otherwise your form is good.

Crazy - I think she's wearing trakky pants? I like the colour though!
haha yeah there trakies, lime green, the BEST colour haha. Dad calls them my circus pants haha
Weanling
Join Date: May 2009
Location: Charleston, South Carolina
Posts: 601
• Horses:
8
I like picture #4 the best, your back looks the best and you are looking up and over your horses ears. In #3 it looks like you are a little behind your horse to me.
thanks =]

I think ill try the whole twine around the shoulders thing, i need to have a more open chest, its been like that for ages haha
I think you should get out of the saddle more in the 2pt. Also try to keep ur heels and your chest up. Out of the jump it looks like your in her face and in her way a little bit. Try to stay off her neck too. Open your body up a little bit more. But good job lol
---