Jumping Critique!
---
Ok so this is my first jumping lesson on Mitch since his injury. We have been rehabbing and nothing but flat work.
Anyways, I know its pretty rough. I think my irons need to go up a hole maybe? My leg needs to come more under myself and my heels need to come down.
Other then that how bad do we look? What can I fix/work on?
Oh and Mitch and Beau are very happy in their new home.
Thank you everyone!
- Bethany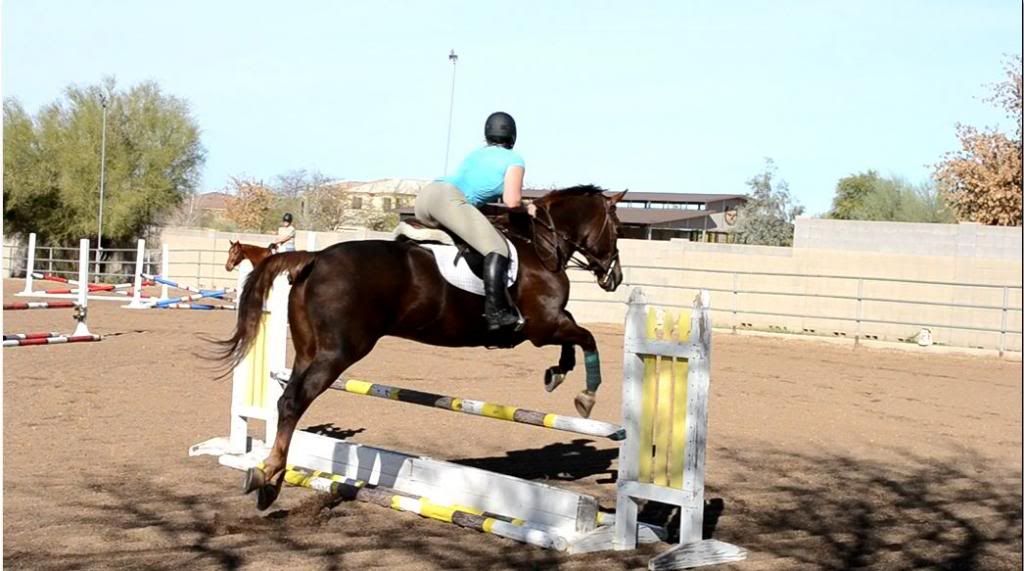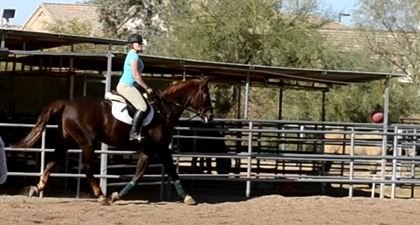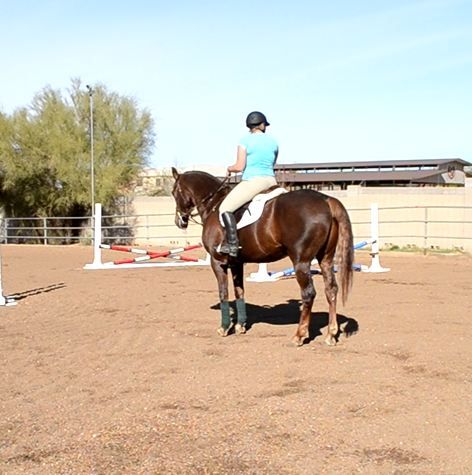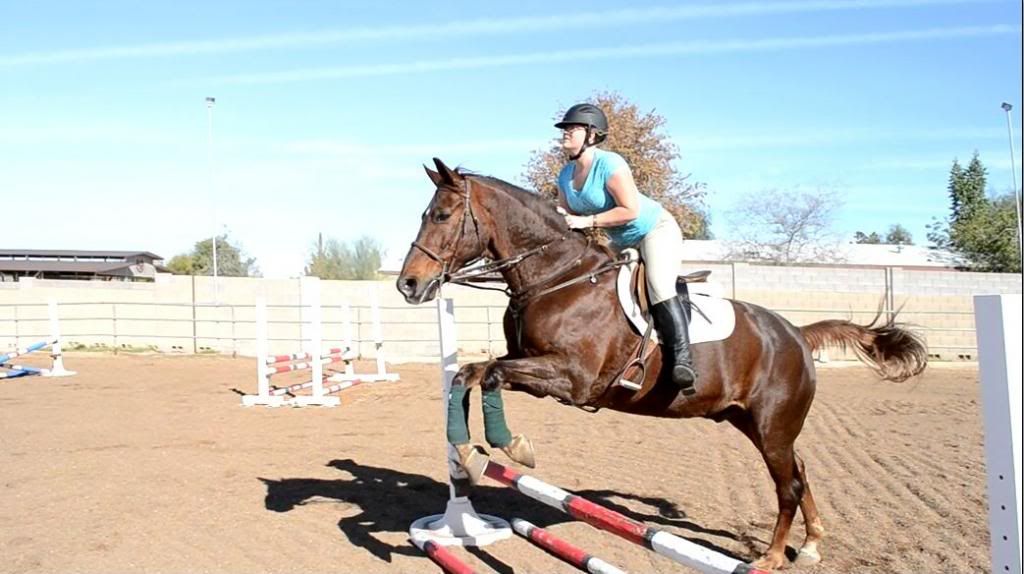 Video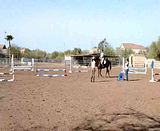 After-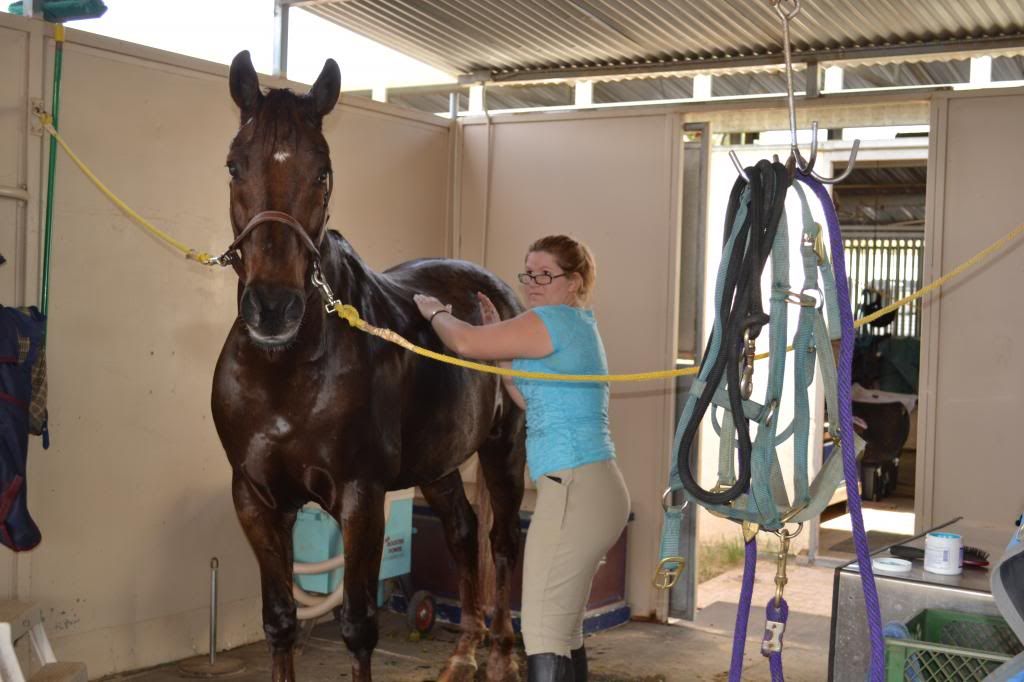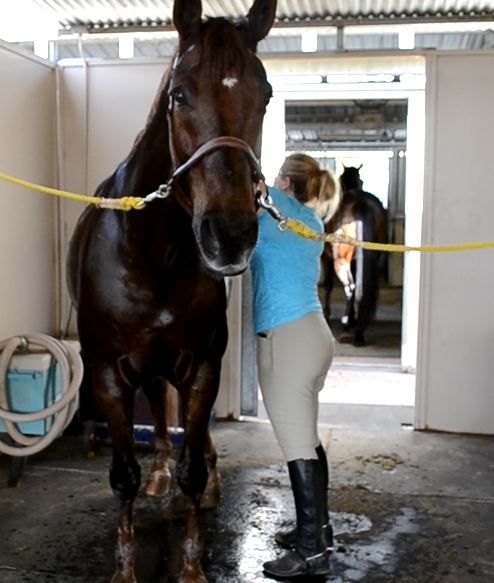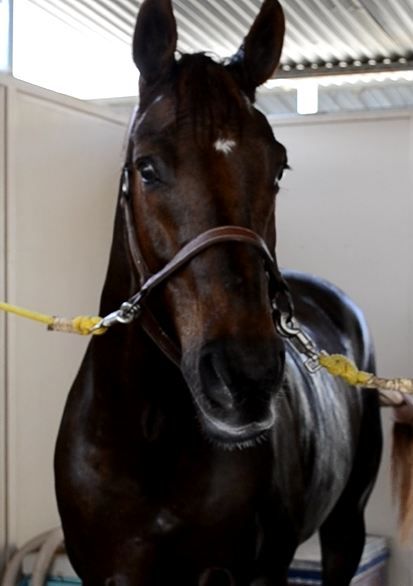 Oh and Beau :) My old man is 21!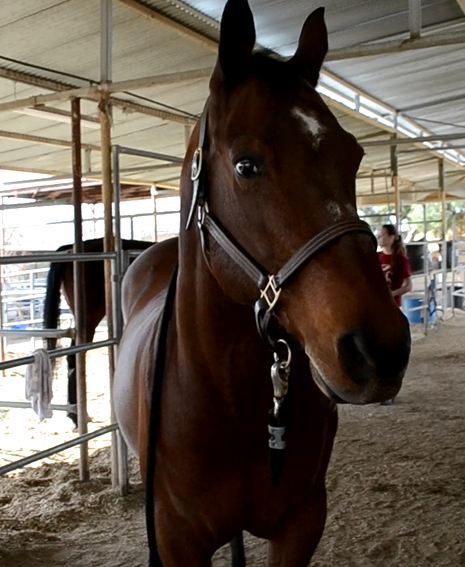 Are you jumping in a German Martingale? On advice of a trainer?
---
The lovely images above provided by CVLC Photography cvlphotography.com
i was going to say the same thing as the above poster! If so I would not recommend jumping in one (in fact i dont even really like them at all)

as far as your o/f position you are a bit ahead in the second and 3rd jumping pics (didnt watch the video) and your leg looks a hair loose. I agree w. you that your stirrups are a bit long.
otherwise your o/f position looks pretty good, you could lower your hands a bit in the second jumping picture but otherwise your release is appropriate.
good to hear your horse is coming back after an injury, that is always a drag when they are hurt, what did he have wrong?
Yes I am jumping in a german.

Poneigh- He cast himself at a show during the night of a really bad storm.
He was jumped in a german when I bought him, We just switched bits. :)
Why do you feel the need for one? I would never jump in draw reins or a German martingale - very restrictive, and IMO dangerous to do so. Especially a German. At least with draw reins you can undo the buckle so they have the potential to become loose.
Posted via Mobile Device
He is ridden on the last buckle and has plenty of room to extend his neck. I don't ride him in draw rein nor would I ever jump in draw reins. Too each their own. Every horse is different. I'm working on riding him without it and jumping him with out it but right now it works for him. Thank you for the tip though.
May I ask why you're ok with a German but not draw reins?
Really and truly it is dangerous to be doing so. I do care about safety.
---
The lovely images above provided by CVLC Photography cvlphotography.com