Jumping Critique
---
Just wanted a quick critique(:
Totally open to any suggestions!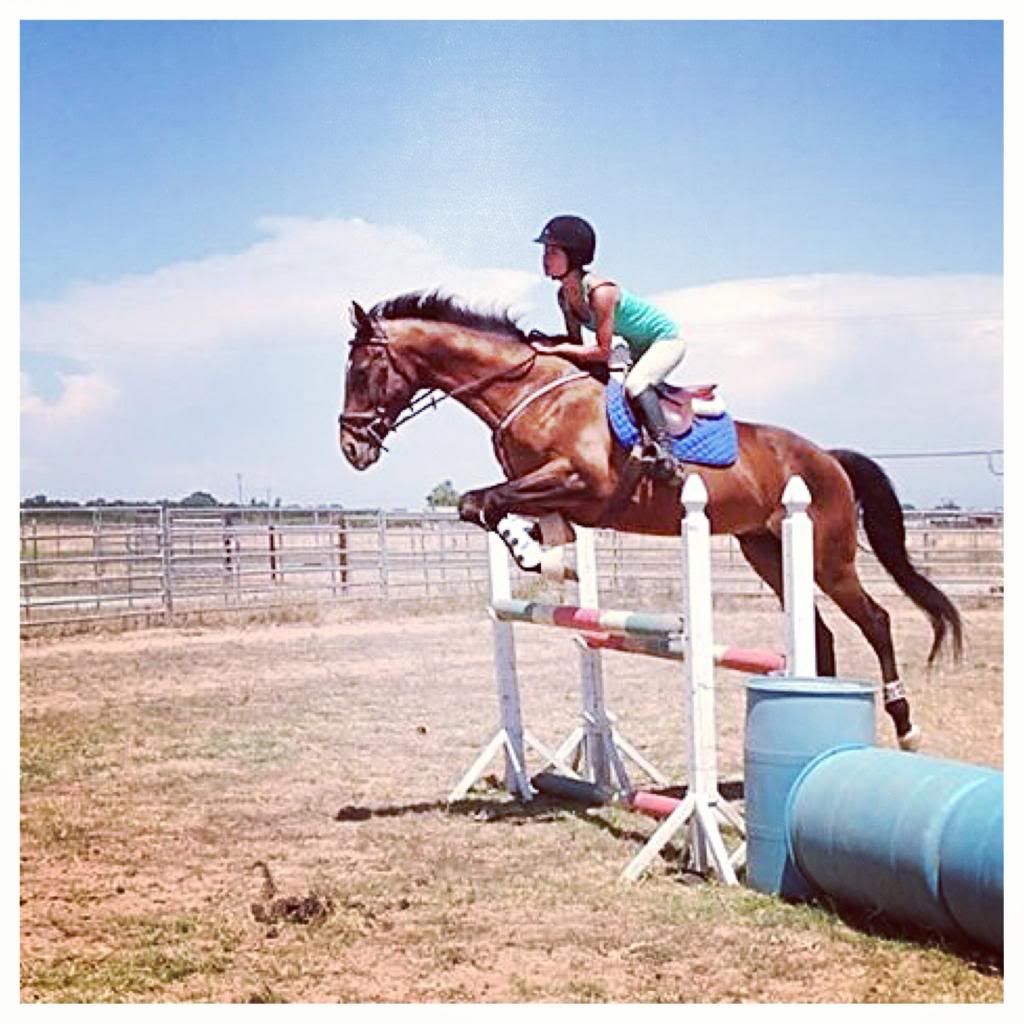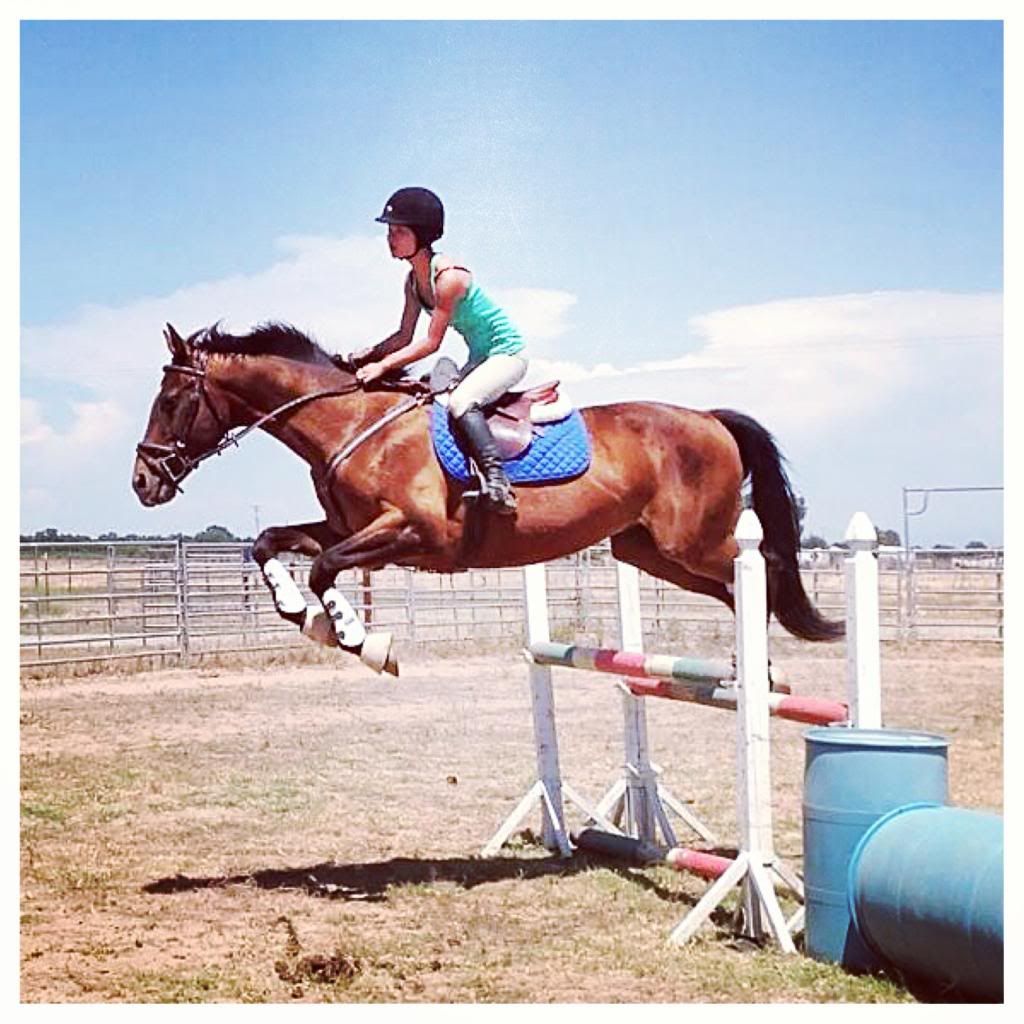 I'm in no place to critique that high of a jump, but I did want to say that I love how relaxed you look! Gorgeous horse.
Are these both video stills from the same jump? If not, you have come in too deep to the jump both times, which means that you need to step back and work on your striding before you jump this height.

Overall, however, you have a very balanced position and there's not a whole lot to pick apart. Your leg is great even though it's a little over the saddle flap; you may need a bigger one! Toes are pointed forward, nice flat back. You're looking up and ahead. You're not perching or posing which is nice to see; you have very functional form.

Let's talk release. The first picture is a crest release with a good level of contact with the horse's mouth. In the second picture, however, your release is pretty loosey-goosey and you've lost contact. You also have floating hands in the second picture. In a crest release, you want to plant your hands on the horse's crest, just as the name would suggest. However, you also want to keep your thumbs up and fingers closed just like when you're riding on the flat.

Other than that, you look pretty good! I would recommend some gymnastic exercises to tighten up your horse's front legs; he'll start knocking a lot of poles as you move up in height if you don't take it back a step and give him a chance to really learn how to snap them up. Bounces and other gridwork will help you out with this. :)
---
Last edited by azarni; 07-31-2013 at

09:42 PM

.
I would bet that this horse has a huge jump. Looks like he/she would make a great Open Jumper!!
---
Life seems mighty precious, when there's less of it to waste.