Jumping Critique
---
These pictures are all pretty recent. (Within a few months) Just for reference we compete Training Level and we're schooling Prelim/3'8 SJ. I know that I need to keep more weight in my heels, does anyone have any exercises, especially on the flat, to help deal with that? Any critique or advice would be greatly appreciated.
Thank you!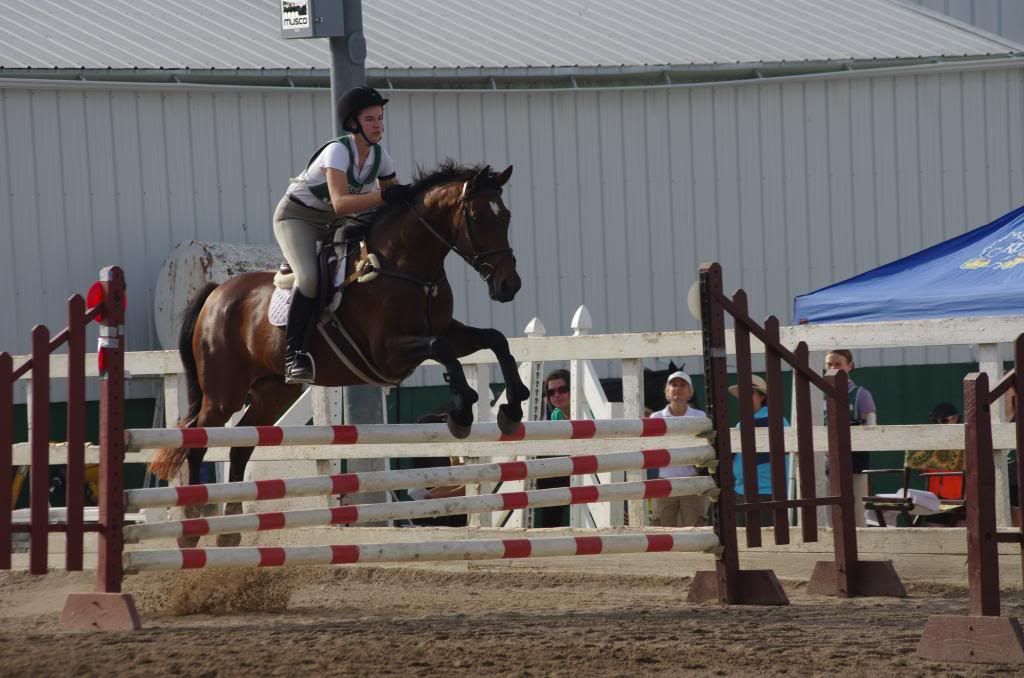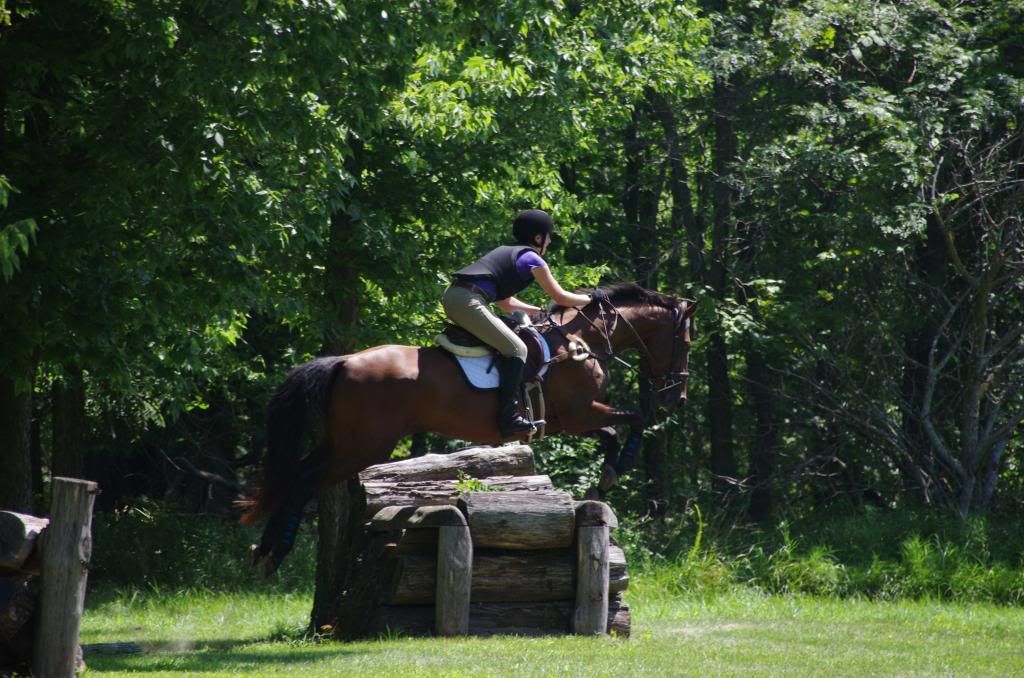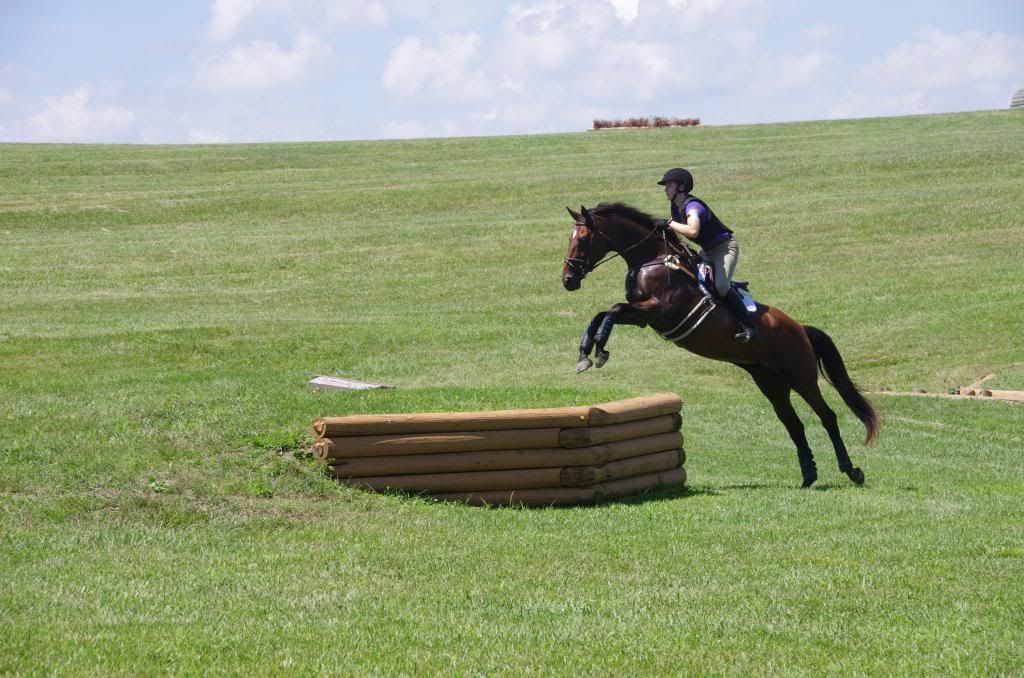 in these shots you seem a little "unsure" to me. I am not an eventer, so maybe it's normal to look a little more defensive than i'm used to seeing. But honestly, you look a bit tense and a bit worried about where your body is. Your horse, on the other hand, has a lovely expression and has a kind eye.
I find that riding on the flat in 2 point, trains my heel and warms up the muscle memory in my legs/calves to better allow for ankle flexion and heel depth.
---
Life seems mighty precious, when there's less of it to waste.
Just looks like concentration face to me. Other than the ditch where you're pinching with your knee and lost your lower leg a bit, I love how well you are centered over your horse. Love that pic over the log pile. You're way above my level and look like a very capable rider to me.
---
You just have to see your distance...you don't have to like it.
I think you look pretty good overall! If I was going to nitpick, I would try shortening your stirrups a hole or two, especially for cross country. That will give you a better base of support and allow you to be more secure over jumps, and you'll really be able to get your weight down into your lower leg and heel. Crank those stirrups up and do lots of 2 point at the trot and canter, especially trot! It sucks big time but it's incredibly helpful and will improve your balance so much:)