Jumping Critique?
---
I was hoping for a critique of both of us in these pics. The second one he took off long so I am a hair left back.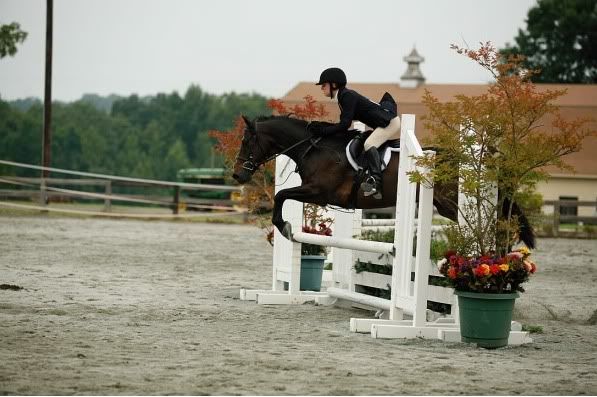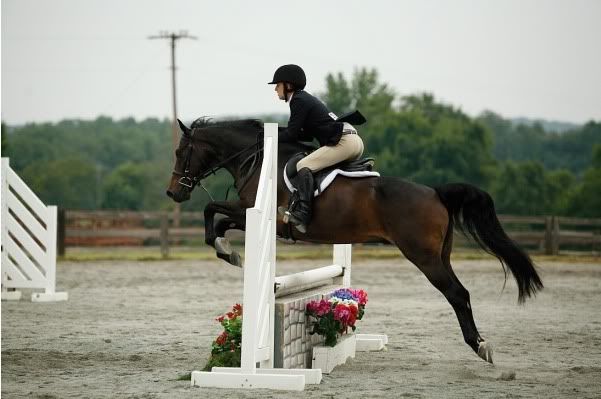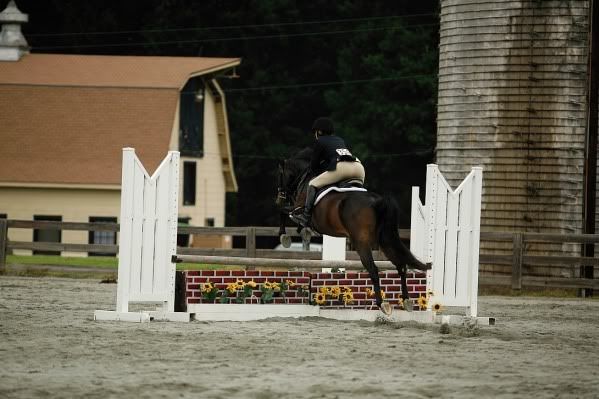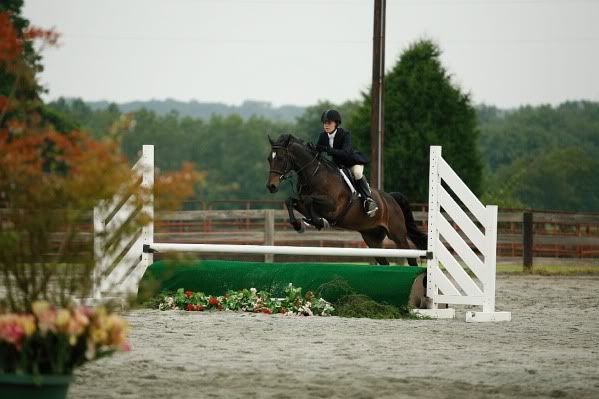 And a Jog photo just for fun! :)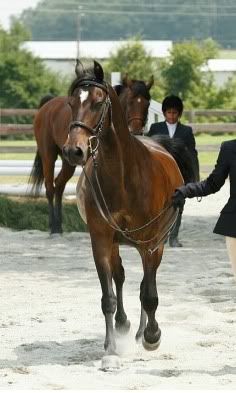 ---
Last edited by Corey NC; 08-09-2009 at

03:59 PM

.
are these from the show where you were champ? you look great! I will leave it to those better than me to critique. VERY NICE
Yep! But a hunter champ isn't an EQ champ.
I think you two are a great pair. I think your equitation is very good. Did you go in any EQ classes in that show? the last jump pic you look like your lower leg slipped back a bit and your hands are sort of floating but still very nice. I am not great at EQ critique, but again congrats!
Green Broke
Join Date: Jun 2009
Location: Brokenheartsville, just north of Styxtown :)
Posts: 2,577
• Horses:
1
Toes need to be pointed more inward :)
---
Most people are like Slinkies; they serve no real purpose, but they bring a smile to your face when you push them down the stairs.
When you come to the end of your rope, tie a knot and hang on for dear life.
We did compete EQ (Medals) and won but there were only 3 of us and I think I was the best of the worst. lol
Banned
Join Date: Dec 2008
Location: At my house, or stable, duh!(Michigan)
Posts: 2,479
• Horses:
3
Most flaws i see in jumpers is that they are in front of the pommel, but you are not which is good. I think you look great.
But i do agree with sunny06
You look really good! Nice legs, not jumping ahead, looking ahead, straight back.

The only suggestion I have is to keep your hands on his neck. In a few your hands are hovering either above/next to his neck.


your pony has very, very even knees. He could stand to use him self a bit better, but it's not horrible, I'd just like to see him stretch his neck/back a bit more over the jump
I think you look awesome! The only thing I see that hasn't already been said is that I think your stirrups are a
tiny weeny bit
too far back toward your heel. Try to put it a little closer to your toes.
Here's a picture.
---
Last edited by Picture Perfect; 08-11-2009 at

04:42 PM

.