Jumping Critique
---
Fire away, what should I work on, what do you think of my mare and any thing else you wanna say. I know my leg is too far back and i need more weight in my heels
and i get too far ahead of her on the take off. What exercises could i do to improve?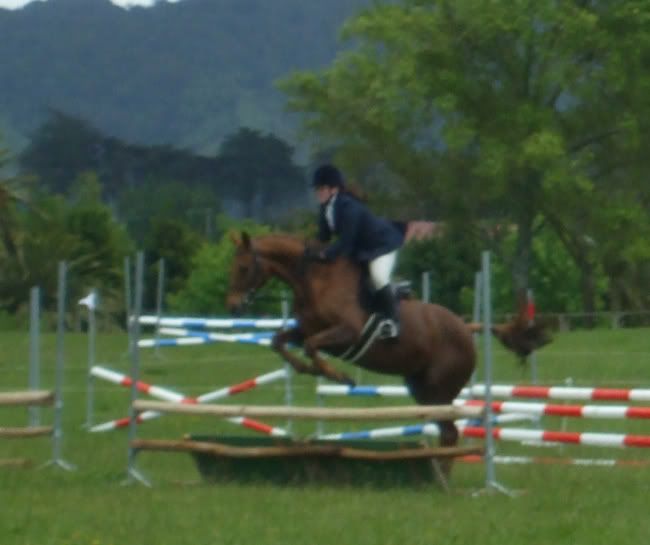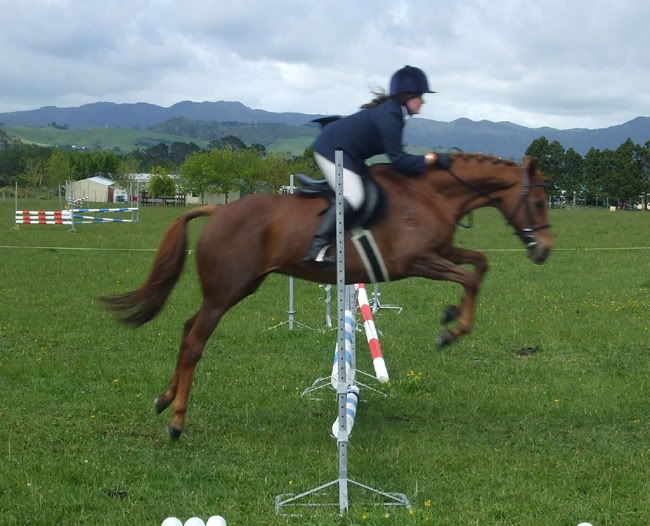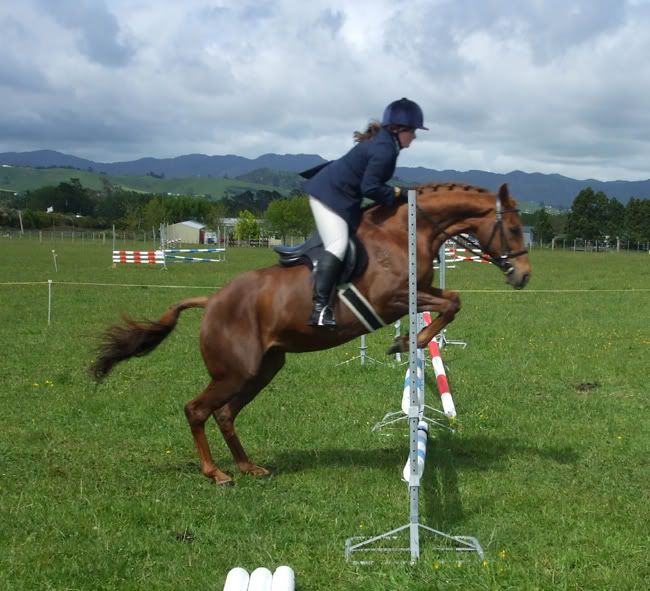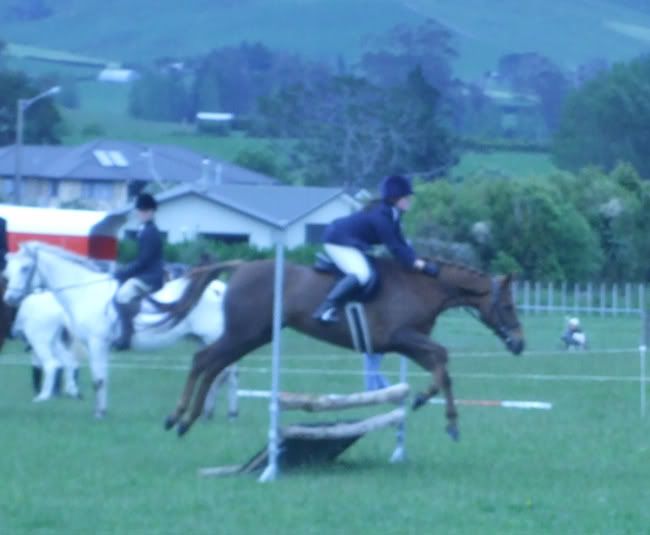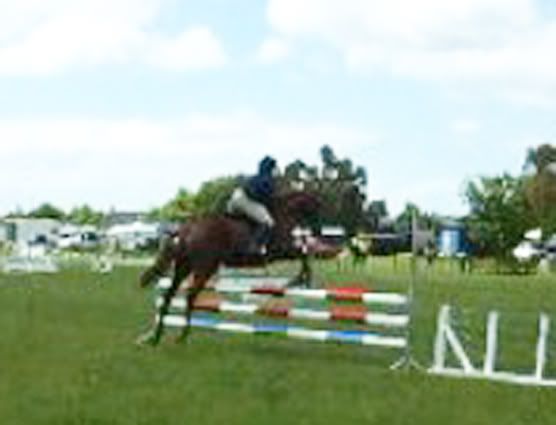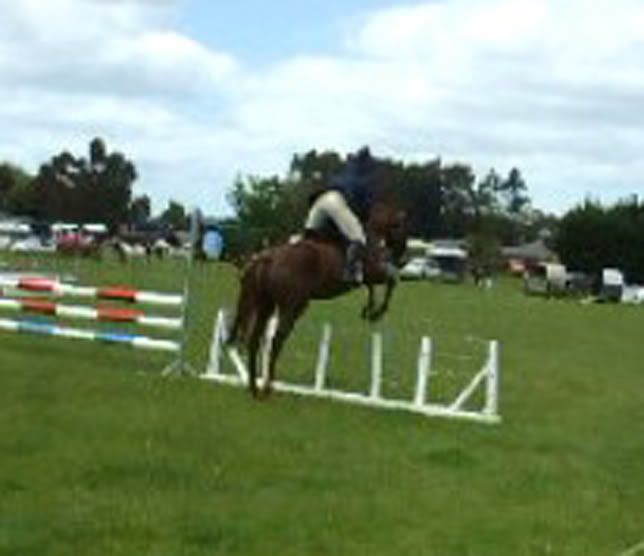 Green Broke
Join Date: Apr 2009
Location: Queensland, Australia.
Posts: 4,488
• Horses:
1
You are right, you need more weight in your heels and you need to move your leg forward, practise ground polls, doing your 2-point on the flat and grids.
---
Sir Success. Eventer.
2000 - 2013,

I think your position will be great once you get your legs more secure. Lot's of trotting in two point keeping your lower legs at the girth will muscle them up quickly. If your horse will let you, float the reins over his head while you're up in two point so you have nothing to hold you in position except your lower legs. It will burn like hell, but it works great for strengthening your legs. Do it at the trot. Canter is way too easy.
That is a CUTE horse, first off. I want her:) Second, it looks like your seat might not be very stable, because in all of the pictures, it looks like you either got left behind, or jumped ahead of your mare. Like the others said, try just trotting around in two point incessantly until you get a your leg solidly underneath you, because I think that's kind of the root of all your evils.
thanks guys :)
im going to be riding trackwork this summer. you think thatll help? i think so :P haha
Ill do lots of trotting two point when i can now.
I think shes calm enough for the bit with out my hands on her neck, shall try that too.
anyone wanna guess what breed she is? :P
I'm not sure what breed she is....QH or TB? She is really pretty though. Jumps nicely.
I can't see anything else other than what the others have meantioned. Although I do see that you are sitting very soon over the jump, probably due to being behind or ahead of the movement. If you sit too soon that is putting weight onto the horses back end and usually results in the hind legs dragging a pole with them.
One thing I have found to help with that is too remain in the two point/light seat for a little longer, and then after you have improved any other parts of your jumping you can focus more on recovering from the light seat at the right time. I have to practice alot with that...
---
*~ THE HORSE STOPPED WITH A JERK, AND THE JERK FELL OFF -- Jim Culleton ~*
MANURE HAPPENS
I think you need to go back to the basics, to be honest. You need to work more on two pointing to fix your heels and your leg position. Over jumps you are getting way ahead of your horse's motion and once you both have cleared the jump, your behind the motion and getting smacked in the butt and sitting down on her back way too early. Set up gymnastics that allow your horse to do the work and you can concentrate on your position. You could probably also use some no-stirrup work to help you develop a more stable seat. Whoever your trainer is, should not be sending you competitions with those high of fences. You need to be consistent and stable in your riding position to send your horse properly to the jump and for you to stay with your horse and out of her way when she jumps. Some pictures look like you got her in there way too close and others look like she's struggling to clear it.
---
Amber.
Opportunity is missed by most people because it is dressed in overalls and looks like work. ~Thomas Edison
Yes shes a TB
Just so you know, i dont often jump at all at home, most of my time is spent working on my position and other stuff like that etc. My main problem had been sitting at the canter, i used to be quite sloppy with that. I also do no stirrup or bareback work 2-3 times a week :)
yeah, the first picture is good but you are getting a bit ahead of her, shes a really nice mare too does well for you.
---
Keep your feet on the ground when your head's in the clouds.