Jumping position critique
---
Here are some pictures of my jumping from today.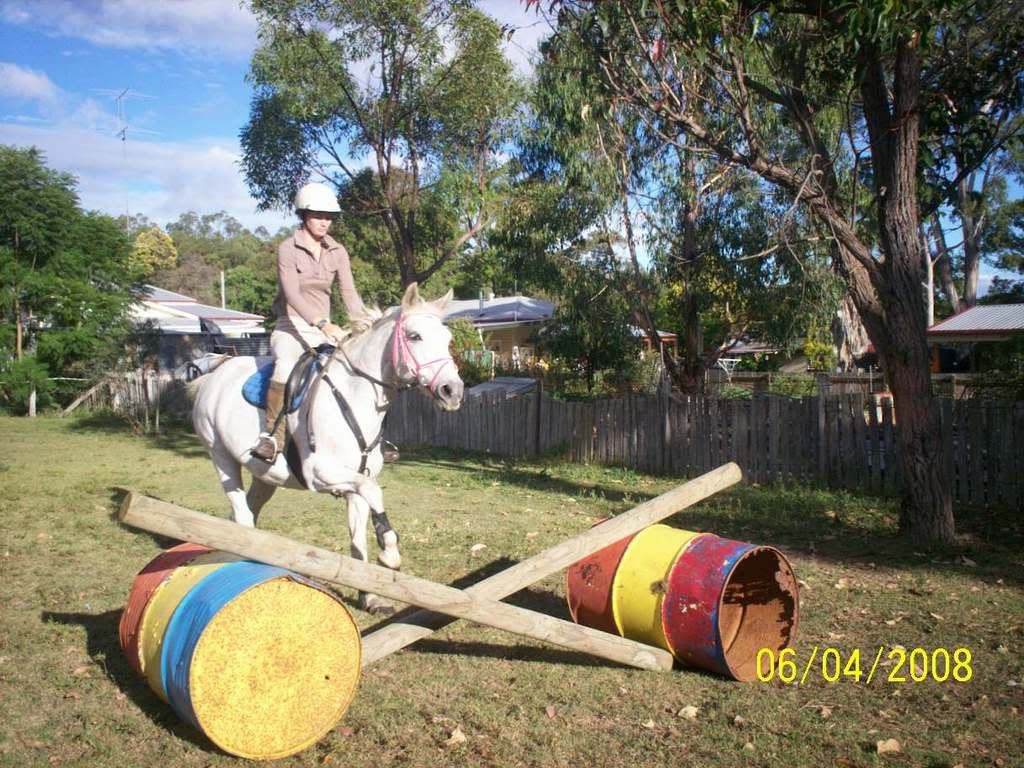 Critique my position please.
1) Release your hands more upwards on the neck

2) Keep your heels under you, legs back a little more.

Cute horse!
---
The lovely images above provided by CVLC Photography cvlphotography.com
I agree with JDI

you need to release a whole lot more and you need to be looking UP and a head of u not down at the jump also keep you legs a little bit more under you and dont point you toes outwards :)


but other then that u good pretty good u did good at keeping your heels down cute horse aswell :) i think i have the same saddle as u. Cute bridle
Yer it took ages to learn to keep my toes in doing flatwork. When we were jumping competitivly a couple of years ago I instinctivly released more over the higher jumps. We were only going over a small crosspole yesterday tho, why would you give a big crest release over such a small jump?? I was always taught to keep the contact.

The saddle is a Wintec 500 AP.
Well U may pop them in the mouth when they go over it or land its just always something u should do when going over jumps at least that high not a huge release but just enough so u dont pop them.

I think I have a wintec 500 ap aswell!
Quote:
Originally Posted by JustDressageIt
1) Release your hands more upwards on the neck

2) Keep your heels under you, legs back a little more.

Cute horse!
haha, you took the words right out of my mouth!
very sweet horse, lol, luv the saddle pad
---
_______________

I <3 you Magic!

He knows when you're happy
He knows when you're comfortable
He knows when you're confident
And he always knows when you have carrots.
~Author Unknown
Dont worry I dont snag her mouth, its still a release, just scaled to the size of the jump.


I need some excersizes to strenthen my leg position. Ideas??
-Your legs are in front of you. You should be able to draw a straight line through your hip and your heel. Bring your legs back so that your toe is on the girth
-It looks like you could leghten your stirrups. You don't need them that high for jumping those heights. This way you will sink further down into the center of the saddle
-When you release you need to move your hands up the neck. And close your fingers more so that you have total control of the reins.
-heels down
Overall you have a very nice center of balance. And you seem to be able to feel the horses take off very well. You have a nice foundation and a natural back.
---
It is not just a horse,
It is the one thing that keeps me from being just a girl
Try to move your hand up a bit and don't rest them on your horses neck :)

Other than that great jumping
You seem to anticipate the jump.
I can't critique though, as I am not familiar with jumping.
---
"Doing what you like is freedom, liking what you do is happiness."