Is it just me or?
---
Is it just me or does it look like I wiegh down my horses spine? I don't know she has put on weight that makes her belly hang lower or if her spine is dipped in
She looks like a sway back.Maybe an illusion from her black saddle pad.
I think it is just how she is standing, it is kind of in a goofy way at that particular moment. Her left front even looks twisted and/or about to step.

BTW I love that trail, it looks gorgeous.
Get a photo of her untacked and set up properly.

You are kind of sitting DOWN on her.. feet forward and so forth. The angle does NOT help.

BTW I suggest you not run your horse fast under that tree.. or at least duck first! LOL
---
There is something about the outside of a horse that is good for the inside of a man.
~Winston Churchill
(or woman!!!!
) Dinosaur Horse Trainer
Well when you rode her that day did she relax at all or was she stiff and resistant and goofy?

It does look a little low but without seeing your horse's back or closeup pictures of the saddle on her back, it's very hard to tell.

If you're still concerned about it, have a saddle fitting and/or a chiropractor see if there are any sore or tight knots on her back.
i will post more pictures. It might be the angle. I never noticed it before untill this one. here are some more.....umm..ignore me laughing and holding the reins practicallyup to my face.
Oh and she was acting goofy yesterday but only because she was scared of everything and kept on trying to turn around,stop and listen,or walk super fast but she didn't seem in pain. Just cautious of her surroundings.
here is this one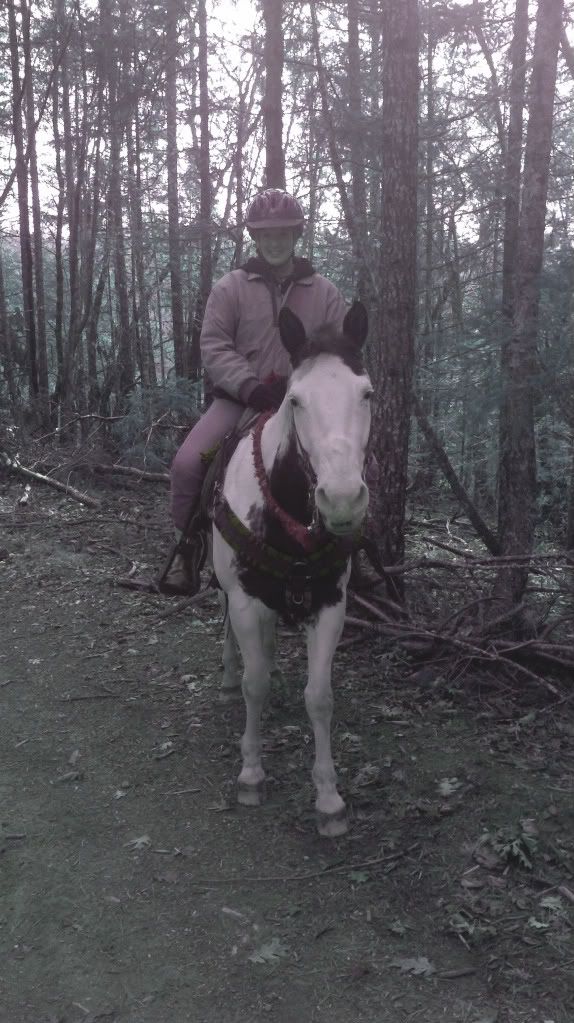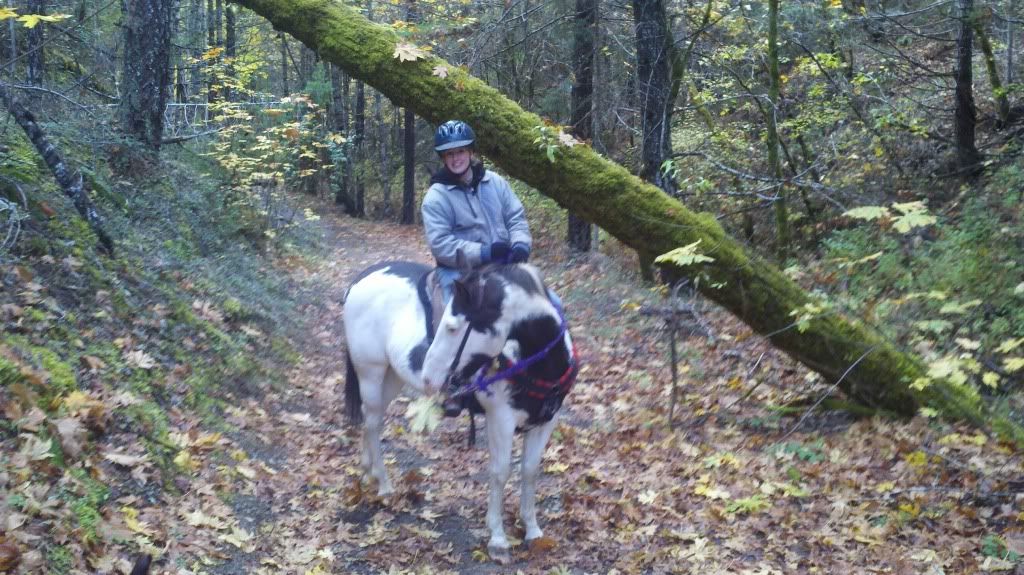 ..this is the one where she was eating the small tree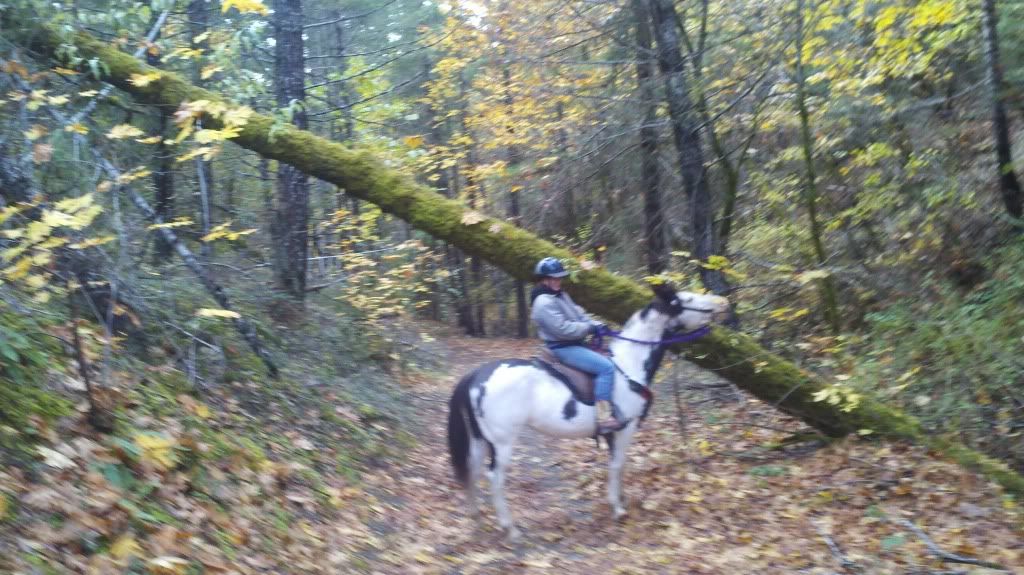 oh and i know my stirrups are waaay too short but didn't want to bother with them.
Australian saddle?

It looks to be okay, but I am not an expert. Your horse doesn't have any pressure points on her back or shoulder or any strange sweat marks when you're done?

What a fun trail haha Gidget looks like she's having fun.
It's actually a treeless saddle. She has never been sore with the saddle and no dry spots. I was just was wondering if I was weighing down her back too much or if it was the angle or what.

It was a very fun trail ride...almost a three hour one.
Showing
Join Date: Jun 2011
Location: Cariboo, British Columbia
Posts: 11,954
• Horses:
3
Nice frame paint! She is butt high though.
Quote:
Nice frame paint! She is butt high though.
She's not asking for a conformation critique... Man does bother me when people completely ignore the question in the original post.
I think it might just be a combination of things in that picture. Otherwise, you two look great! :]
---
"The art of riding is keeping a *horse* between you and the ground."