Last critique for 3 months!
---
This will be my last critique for 3 months! I am having surgery on Friday and will be out for 3 months. So I rode Mitch today and had a lesson by my trainer's mother who is a retired trainer/GP rider. It was the most amazing lesson with a lot of firsts. Please don't be too harsh on me but tell me what you honestly think and what you think I can change. My trainer and my trainer's mother will be riding Mitch while I am out so that is awesome. My trainers mother told me that when I am back she would like to start splitting my lesson's between her and my trainer because she thinks I have a ton of potential. That was really exciting. Mitch was awesome I just feel like he trust me and are bond is growing. Thank you for reading! And be happy this will be my last critique post for a while, I'm sure you guys are getting sick of them haha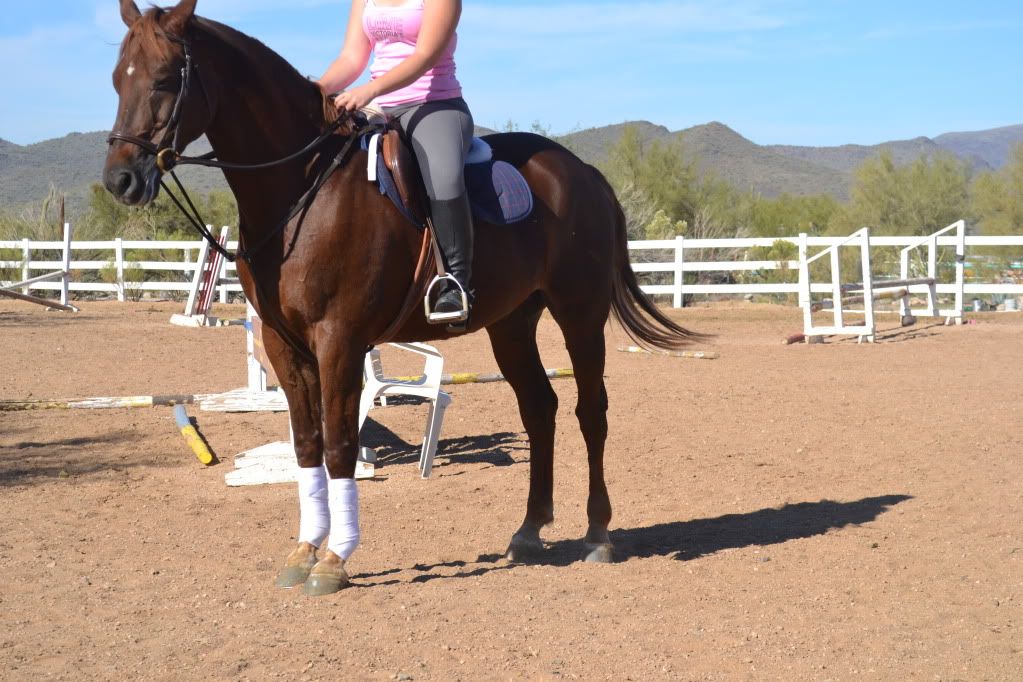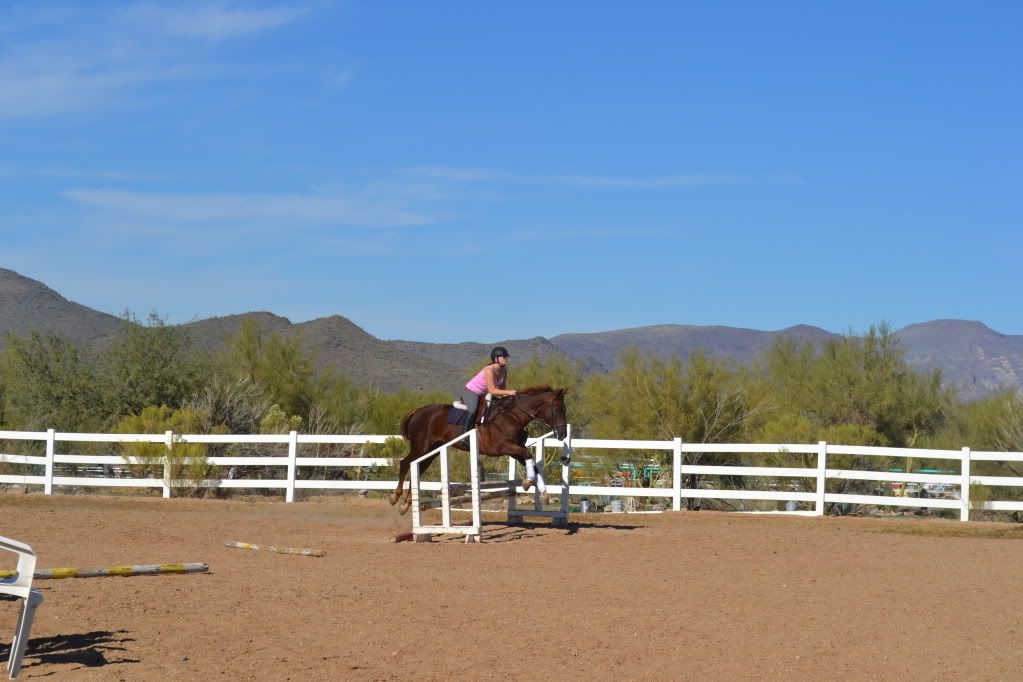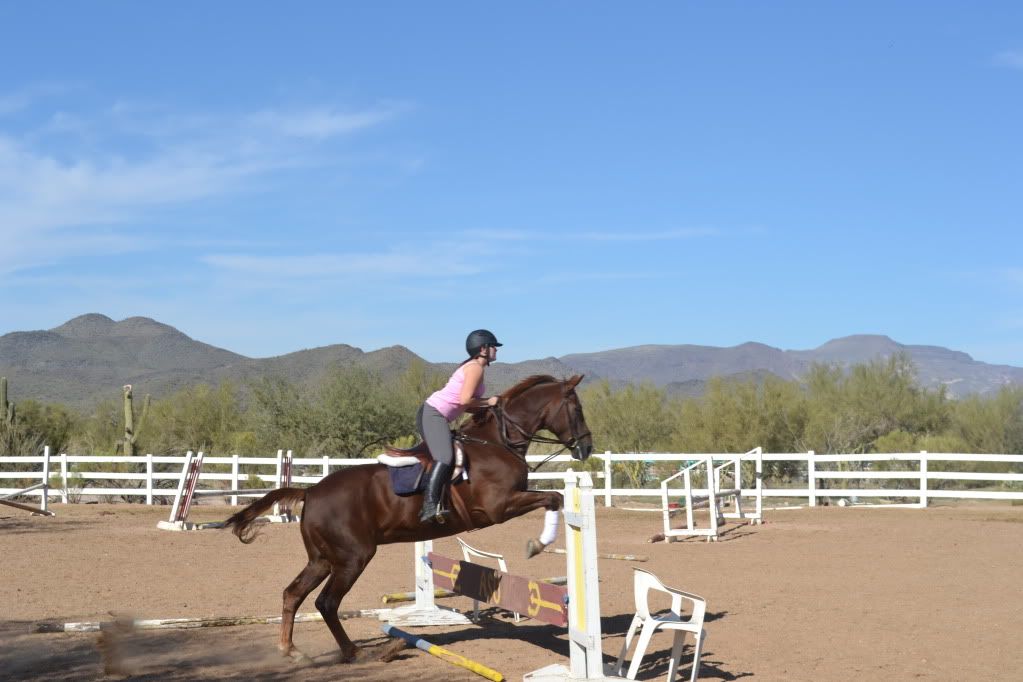 I know I wayyyy over jumped with my body.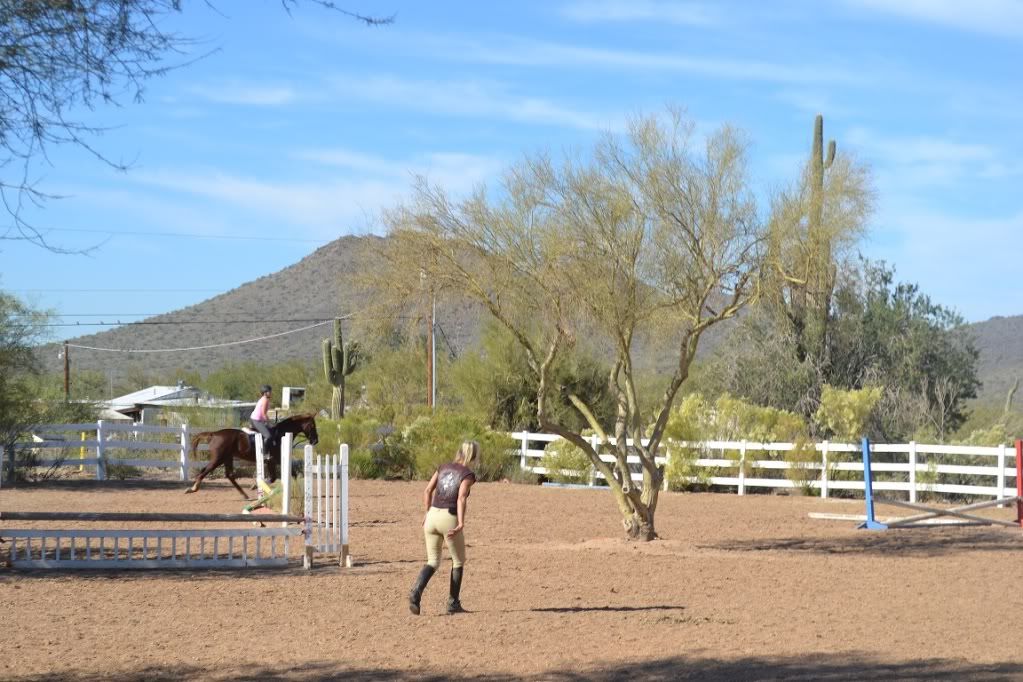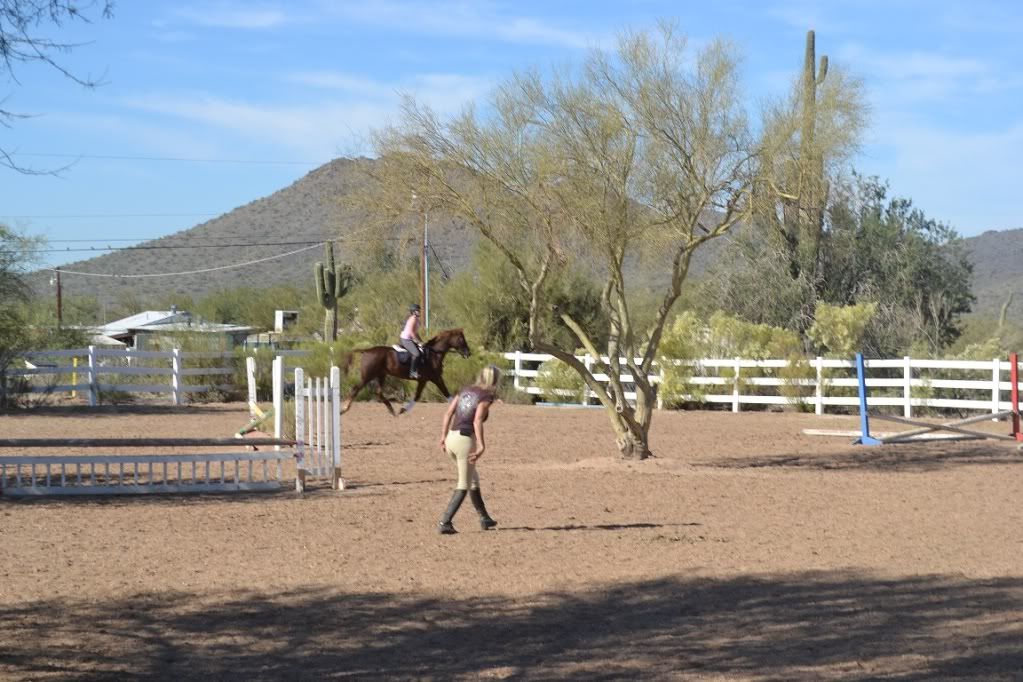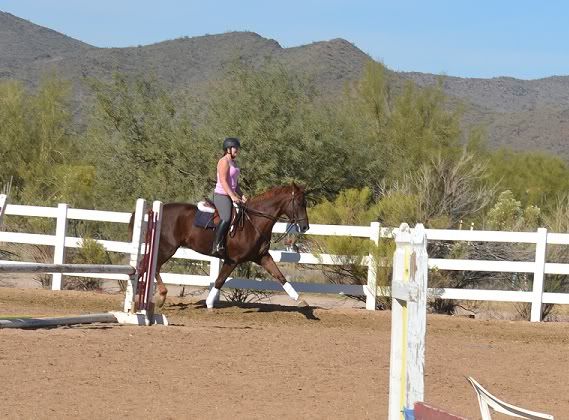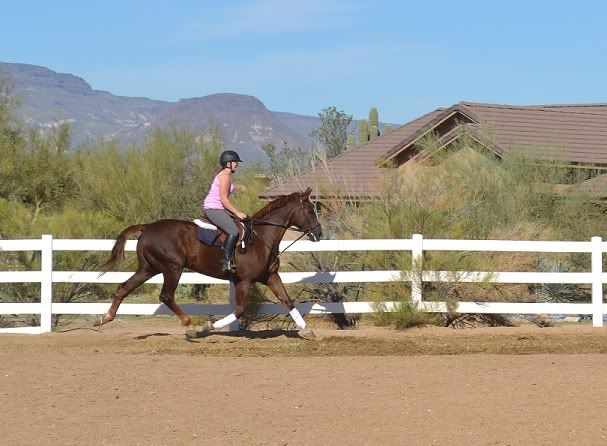 I know I needed to sit up and pull my shoulders back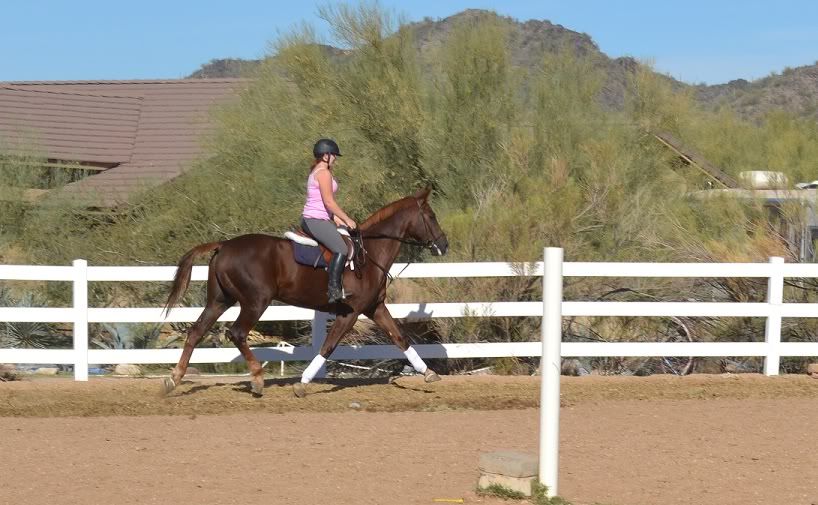 I don't know enough about jumping to make a worthwhile critique, but I do love that horse. He is gorgeous!
Thank you tiny! I love him! My mom is going to have to drive me down there so I can let him out and sit with him :P
Oh boy can he extend!
---
"Have fun - Stay on top."
"There's nothing like sixteen hands between your legs"
O wow I love your horses color!
I love that I found that extend button. :)
Thank you.
Your heel and leg position needs a little work. Sometimes it's good, sometime's it's not so good. So I would work on being more consistent in that area (especially over jumps). I like your upper body position and it seems like you give a nice release over the jumps.
oh my gooness, what a beautiful boy! he looks like he could be a pretty powerful ride and you have a nice, quiet look about you.

you need to open your shoulders more. it helps me to think about trying to touch my shoulder blades together.

also, you are jumping ahead. your butt should be back more, over the center of the saddle. someone above commented about your legs and gaining a more solid foundation/position in your legs will definitely help. another thing that i do that worked wonders was counting before the jump. anywhere from like 5-7 strides before the jump i start counting 1-2-1-2-1-2, one number per stride. it helped me a lot to get my focus off the fact that we were going into a jump and and more on the counting. because of that, i was waiting with my body and therefore not jumping ahead.

hope it helps! :]
---
~live. laugh. ride.~
Can't really critique but you and Mitch look great together. He has beautiful movement.