You should definitely look for something a bit bigger, if you're looking to be competitive in the jumpers and if you're looking to jump higher then 2ft, then look for something that will have an easy time carrying you.
thanks guys i called them to ask about training and such but no one has called me back. I did go look at a larger ottb last night but he has NO training at all and they want 3500. Once i find one that meets my price range and fits me lol i will have a vet check. I feel like if i am spending that much they shouldnt mind a vet check and xrays. I am going to stick with somthing a little bit taller like 15.5- 16h cause my legs are really long.
---
i have my bloodhound & my horses what more can a girl ask for?
You should definatly look for something taller if you're 6'1. I'm 5'4 and I have a 16hh dutch warmblood who I think I fit perfectly. (I would say a medium barrel). Here's a pic to compare:
Standing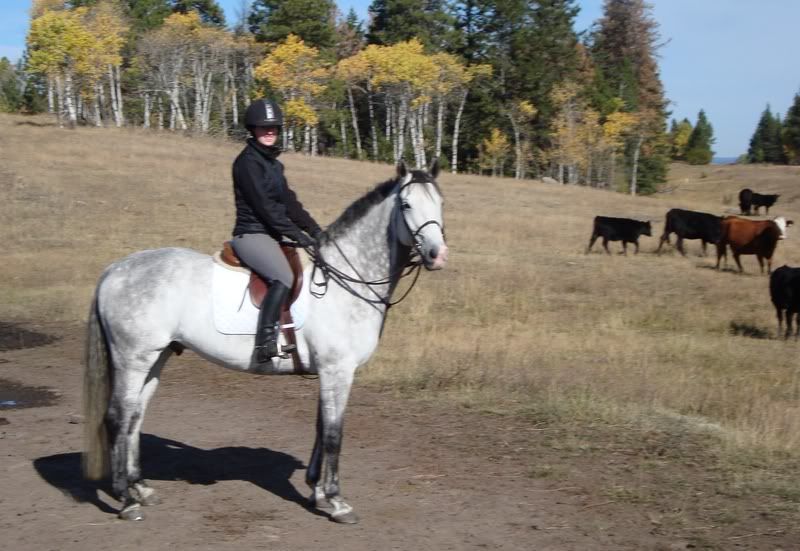 Jumping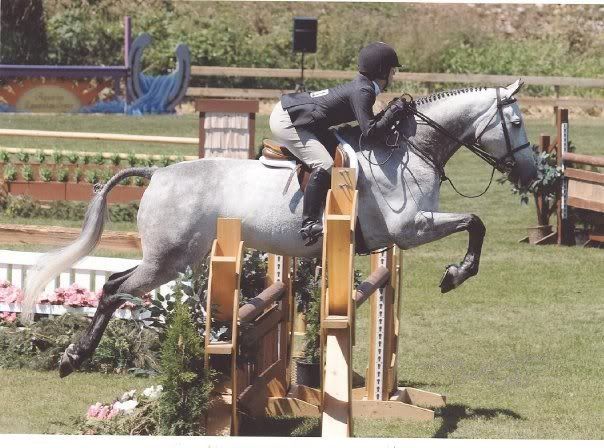 And just to help, there's no such thing as 15.5 hands. It would be 15.1, 15.2, 15.3, 16.0 etc. If I were as tall as you I wouldn't look at anything under 16hh for sure. If you have long legs try to find something with a round barrel. Warmbloods are great for that but I'm not sure if that would be out of your price range or not.
---
The essential joy of being with horses is that it brings us in contact with the rare elements of grace, beauty, spirit, and fire. ~Sharon Ralls Lemon
Yearling
Join Date: Jul 2008
Location: between florida and maryland, usa.
Posts: 759
• Horses:
1
Not trying to get off topic... But I saw that your name is bloodhoundmom. I'm assuming you have hounds? We have two of them. :)
I am 5'6" and I look big on anything under 15hh. If your 6'1" you really should probably look at something around 16hh. The rider is jumping way too high on the neck. The fact that a 4yr old is jumping that doesn't bother me, it's the fact that a young kid is riding and he's being used in a lesson program. That means this horse probably has alot of issues and holes in his training. For the price, you could find something alot better.
Wow
EquitationStar
.
That does not look like 16hh. And I definately don't look like that on 16hh.
I am 5'3 and what you look like in that picture, is what I look like on a 14.2 horse/pony.
Odd.
Similar Threads
Thread
Thread Starter
Forum
Replies
Last Post
Looking for a jumper!

HorseOfCourse

Horses for Sale

2

07-29-2009

07:40 PM

New Jumper!

hotreddun

Horse Talk

2

04-13-2009

02:44 PM

Big Jumper?

Baby Doll Amy

Jumping

9

03-19-2009

03:11 AM

Jumper

KrystalDUB

Horse Training

7

08-24-2007

01:44 PM

Jumper

Obrien16

Horse Riding Critique

6

03-09-2007

11:46 AM