Maia, again...
---
No comments about my lack of helmet please
. Please critique Maia only, I'm very much aware of my faults!!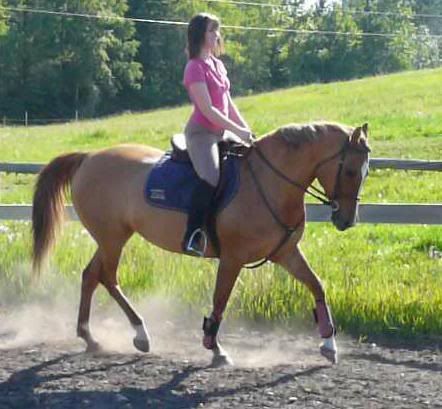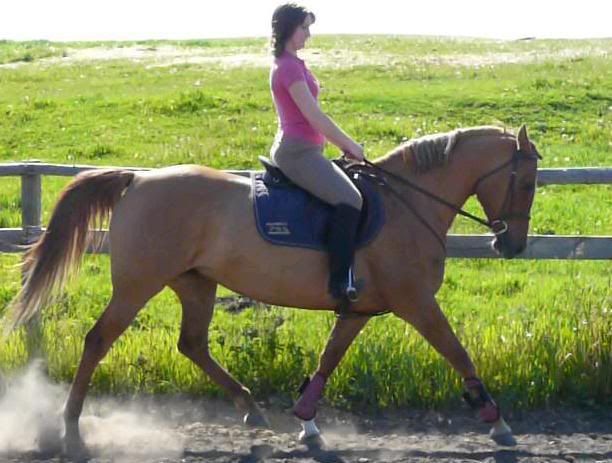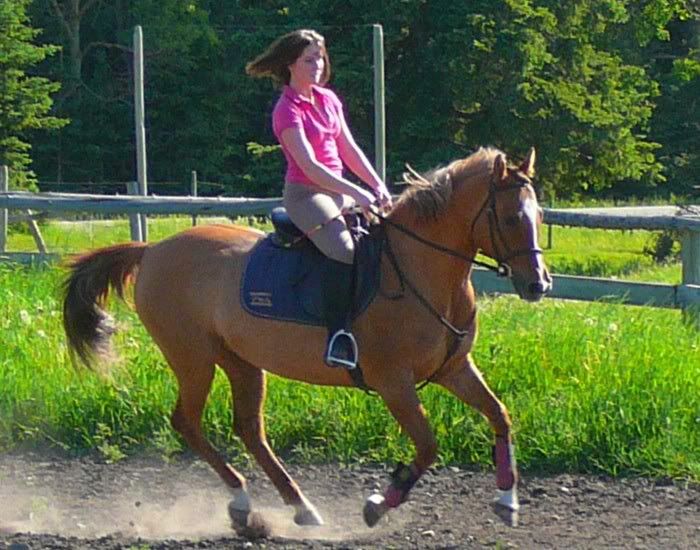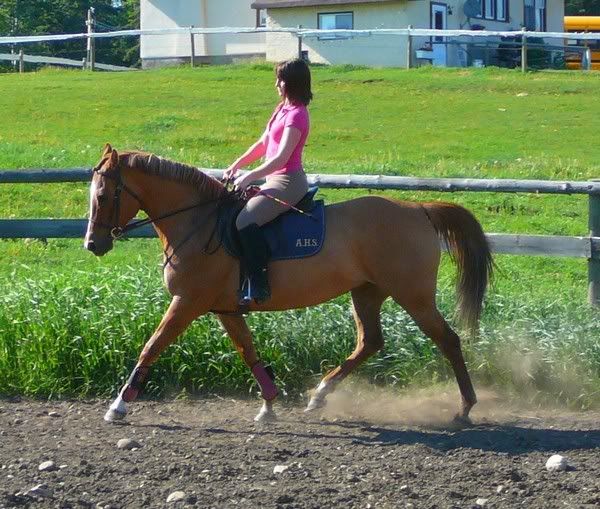 ---
The lovely images above provided by CVLC Photography cvlphotography.com
Nice engagement, that's what on the bit should look like.
she looks a bit rushed in the canter - perhaps encourage a shoulder fore, sit deep and back a bit and really support her with your outside rein.
I know you said not to critique you, but i couldn't get my tought across otherwise...I'm sorry! Your trot work looks beautiful; I love how she is really working through her back - makes for a really nice package
---
kickshaw
Justin (qh/tb)
Boo (asb)
Thank you, Sara and Kickshaw, I appreciate your comments!!
Kickshaw - yes, she is very rushy at the canter, it's our worst gait, we are working on it :) Thank you for your suggestion though
---
The lovely images above provided by CVLC Photography cvlphotography.com
It looks like you are doing awesome with her! She extends beautifully, but I think she could be working her hind end even more. She has a nice head set, but you could get her even more rounded to tuck her butt right under her body and get that head framed even more. Really the only off photo was the cantering one, but others already mentioned that. I think you guys look great!
Keep up the good work!!
---
"'For I know the plans I have for you,' declares the Lord. 'Plans to prosper you and not to harm you, plans to give you a hope and a future'" ~ Jeremiah 29:11
She looks great! I can't get over the 2nd photo! It's beautiful!

It looked like you were enjoying her canter :) But i know that the two of you will get that to where you want it.

I can't believe the change in her. She looks amazing!
she looks like shes not quite tracking up enough.. push her forwards a tad more, and remember to every now and then let her stretch..do some long and low work and ask her to stretch down, she looks a little tight through the back.
She is looking very good though :)
Allie you have done great with her! She is looking great! I love the third picture!
i keep looking at these pictures, and I just don't think she's ready to "engage the hind end more". JDI, please don't take offense - she looks wonderful.

Speed and "pushing them into a frame" just isn't how dressage works. I fully agree with what JDI is doing in bringing her along the way she is...building muscle as she goes.

My eye says she actually IS using her hind end quite well; especially for only having been in JDI's care for 4 months. :) The really powerful work will come when she begins to collect her; the head comes up and the rump goes under :)

Yay for Maia!
---
kickshaw
Justin (qh/tb)
Boo (asb)
Very true, kickshaw. I did not mean to be harsh or anything by saying she needs to be working her hind end. She is still young after all and she is doing amazingly well!
---
"'For I know the plans I have for you,' declares the Lord. 'Plans to prosper you and not to harm you, plans to give you a hope and a future'" ~ Jeremiah 29:11