Me Riding Vega *Image Heavy*
---
Ok, Tom surprised me at the horses, so i took the oppertunity for him to take some pictures of me riding. He only took pictures for a few minutes and then put the camera away.
I had put my stirrups longer than usual to see if that made a difference with me in the saddle, so i wasn't as comfortable.. hence my position.
I was also riding with 2 other people so she got rather frisky. Mares i tell ya :roll:
Ok, onto the pictures. Please don't be too too harsh. I am also going to start taking lessons again.
BTW, I'm not posting in any of these pictures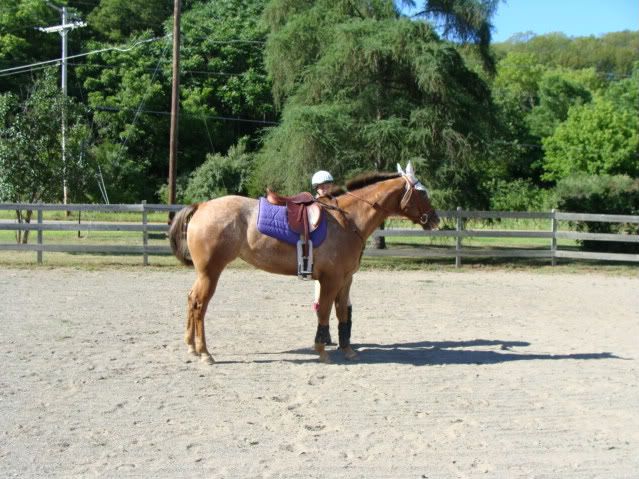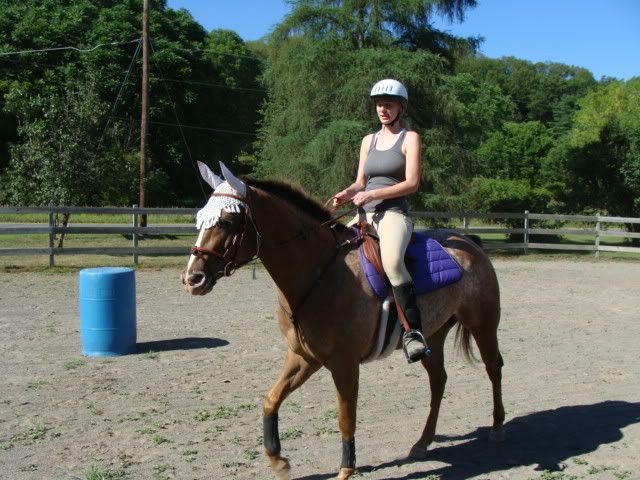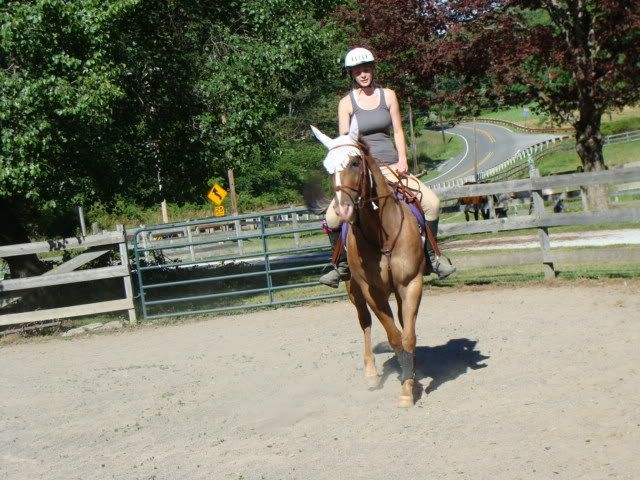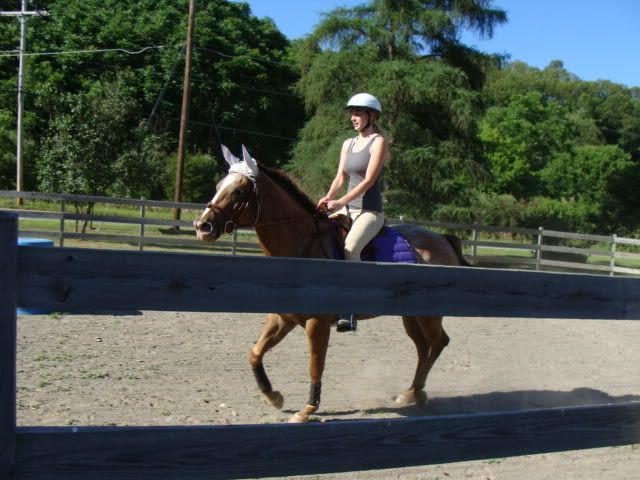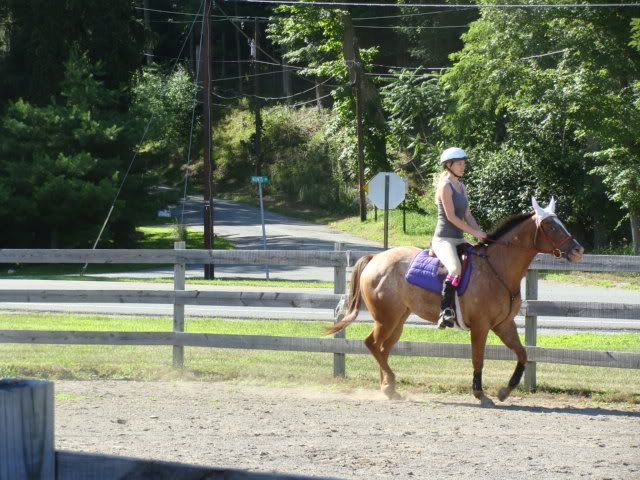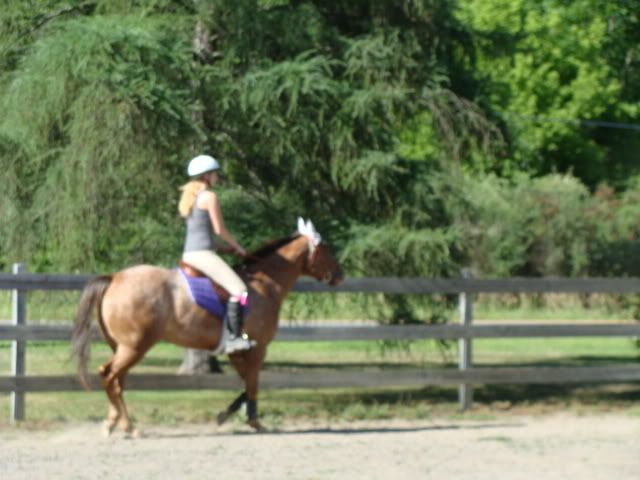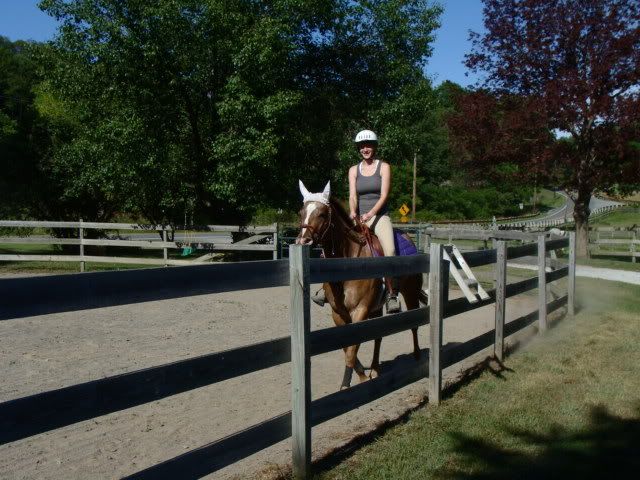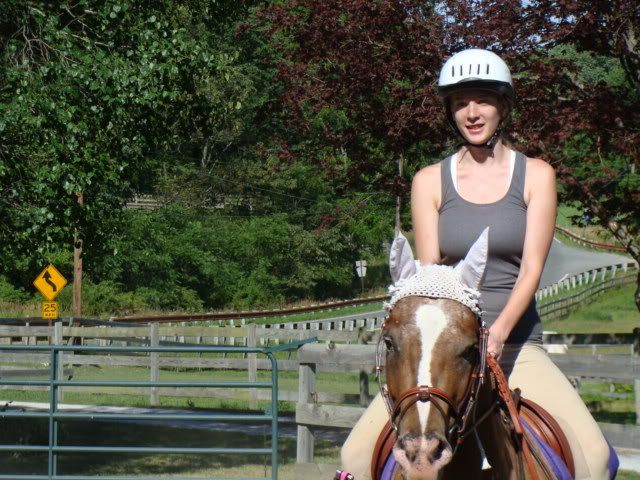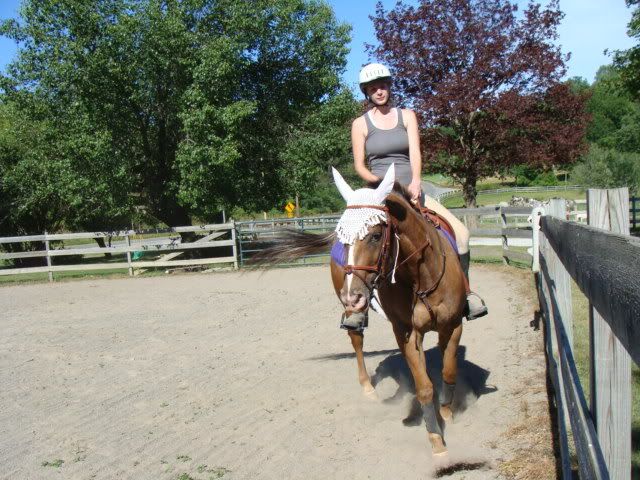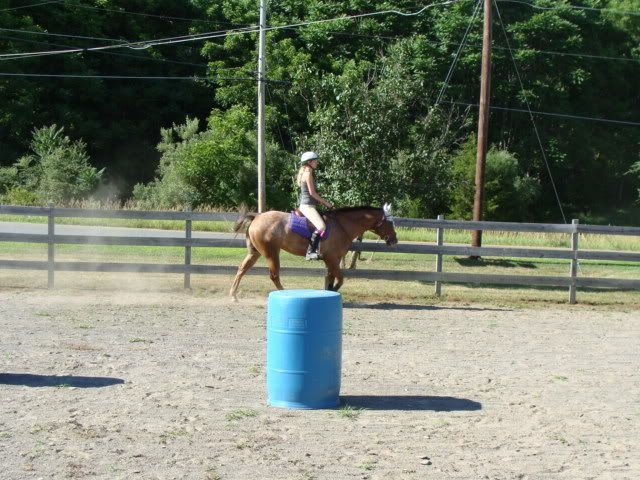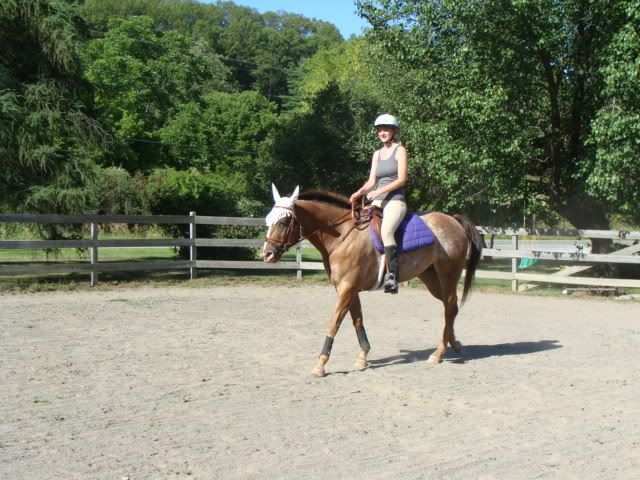 Sorry there are so many pictures :) Does it look like i'm too big for the saddle? I was really looking yesterday and I think i am....
You don't look big for the saddle. :) Vega looks great!

I may be wrong though, but I have a feeling you keep the hands little too high and little too tight on her mouth at some pics.
The pictures when i was holding her kind of tight is when i was trying to get her to slow down.. i start with my energy, then seat and then hands.

I'll start working on lowering my hands though. Thanks :)

Any way, or any exercises I can do to not really put a lot of pressure on her mouth?
I think you girls look great :) How many holes did you drop the stirrups? I'm surprised you were riding with them shorter; your leg position and angle looks great in these photos.

I know what you mean about the hands looking tight on her mouth due to slowing her down; some of my pictures with Spree look really harsh but she was trying to take off and I was trying to hod her back.

What is the purpose of the ear covers she's wearing? I've seen those before but have no clue what they're called or their purpose.

The only suggestion I would have is to watch how much your toes are turning out. You do a great job of keeping your heels down but the toes look too turned out.
Thanks Missy:)
I did notice my toes
I just felt so unstable with my stirrups longer. I dropped them 2 holes.
I have to ride her with the ear covers so the bugs and stuff don't bother her. If i don't ride with it, she's constantly shaking her head.
Quote:
Any way, or any exercises I can do to not really put a lot of pressure on her mouth?
I always tell my students to start out with a soft squeeze release and go on from there - and to be limber in their wrists, like they were made of rubberbands (this was in saddleseat, i'm not sure about the wrist thing in hunters...
) On my old guy i just squeeze my rear cheeks together and he walks :)
Appy, all this time I thought you were a brunette
you look pretty good aside from that, just soften your hands a bit ;)
Vega's so pretty! Normally not an appy fan, but she's downright cute!
---
kickshaw
Justin (qh/tb)
Boo (asb)
oh thanks Kickshaw!
Quote:
Appy, all this time I thought you were a brunette
In the summer months, my hair gets really light and in the winter months, my hair gets darker.
I'll try doing that with Vega when i ride her. I'll challenge myself to control her by NOT using my hands, and see how we do.
Thanks for that! I appreciate it!
Appy, may be do more smaller circles to slow her down. I also make them work over the ground poles: it keeps mind occupied on going over poles rather than speeding. I'm sure she'll calm down with time and more miles on her, and she's still young, isn't she?
I do agree she has very nice "not typical appy" coat.
I use the fly bonnet, which cover ears and the whole head on my paint. Otherwise she toss her head.
yes, Kitten_Val, she's only 5. Believe it or not, she's calmed down a great deal already (from being turned out 24/7) but she still has that frisky tendencies.

I'll work on the circles and not using my hands to slow her down.

Thanks so much for this!
Quote:
Originally Posted by appylover31803
yes, Kitten_Val, she's only 5.
Oh, boy! She's still a baby! So what do you expect! :) I'm sure she'll slow down. I have same issue with my paint - baby speeding and too much excitement.