Mini Conformation....?
---
Id like to halter show him at some point, but I don't have a clue how his conformation is... any thoughts? Please critique. :)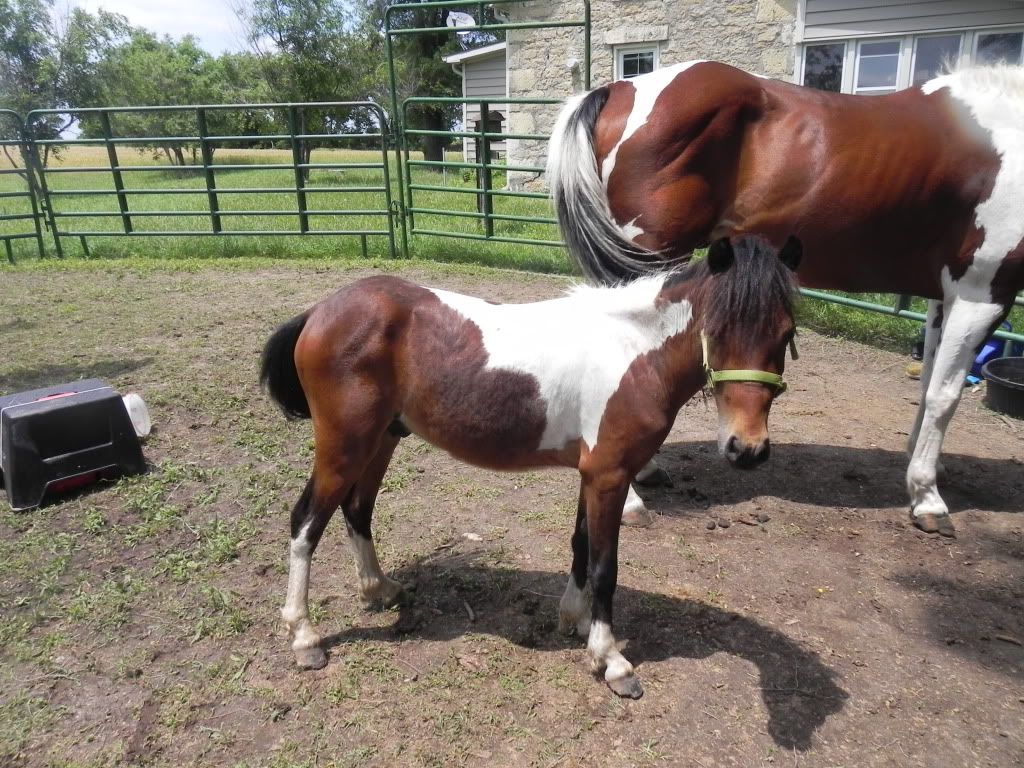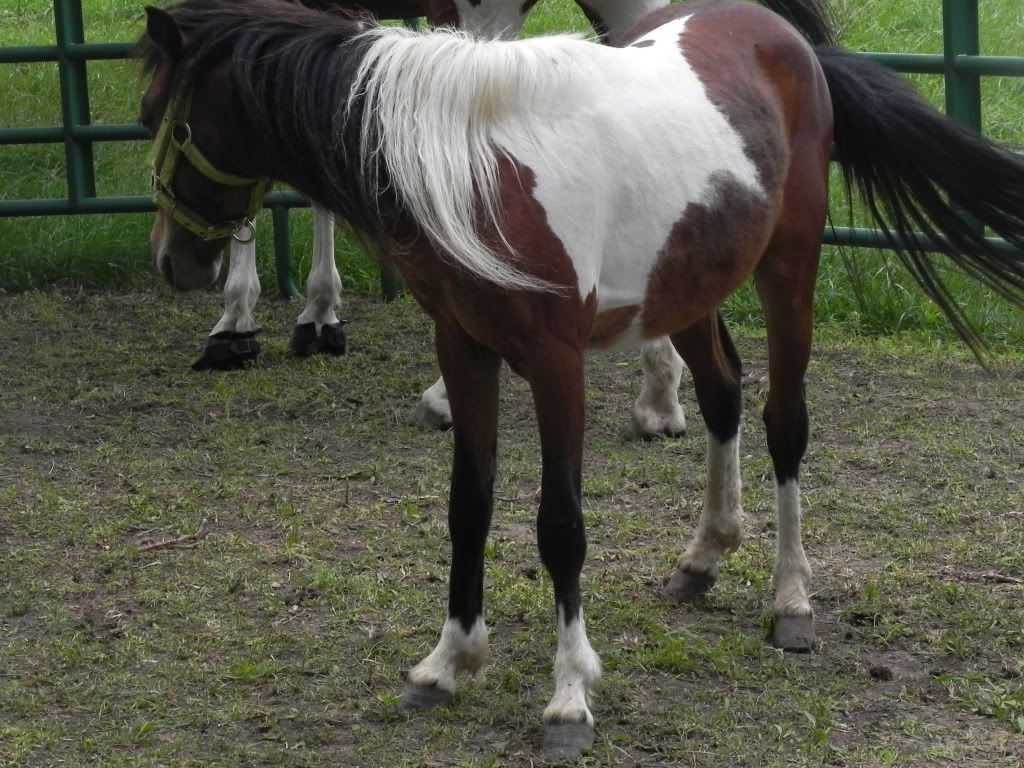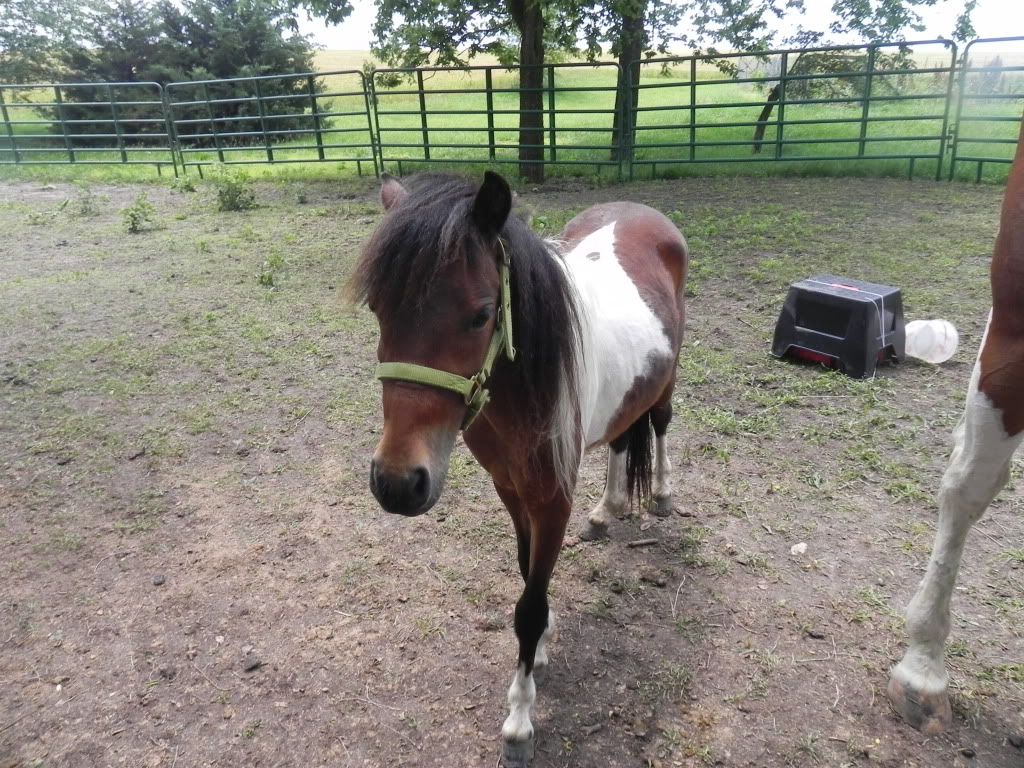 Sorry the Pics aren't the best...
---
No hour of life is wasted that is spent in the saddle. ~Winston Churchill
Hi Haylee!
Is this Duke from your barn? He is just two years old?
From these pics it looks like he is all legs, LOL! Might need to fill out a bit? (Is he still a stallion?)
He will make for a fun cart horse if you decide to train him once he is matured.
How tall does he measure right now?
His toes could use a trim, might help judge how he actually stands...but his legs do look nice and straight.
With his pretty symmetrical markings side to side he could score pretty well in Color Classes too.
I think overall he is a pretty nice looking little guy, but then I am no "expert", just giving you my personal opinion....
---