Quote:
Originally Posted by
Klassic Superstar
View Post
Thanks guys this super super helps me!
Tiny, I saw the counter swiveling too! I was like omg what the heck is my body doing!? It explains why I have the worst pain every time after I ride on my right side from hip to upper ribcage, like the worst side ache pain plus like I got cow kicked right there. so not fun!
Ialso agree with my outside arm...I think I feel like I just have told hold him on the outside rein, bad me bad! Lol

I'm going to read this later when I am not so tired
Thanks again everyone!
I really really really appreaite this!
I have a lesson this weekend so I'll try to start worming on a few of these things.
you do have to hold him, but you need the stability of your core, and the flexability of a bent elbow (allows following hands), thus anchor to your rib cage. I guarantee you that if you do this single thing, you will feel a big change.
in the 2nd video he looked as if you were trying to get him to bend, through his head but forgot his back. he was better in the next videos. Work on letting him stretch down to get "long and low". * a tip for your lower leg to get your heel stretched farther place your toes on a step and stretch your heel down it may hurt at first but will help loads. i think you should shorten your reins and try to gain that contact, he wants the contact and he needs your help. In the last video at the beginning i'm not sure what you were doing. You have a beautiful horse with such potential. Work on keeping his bend consistent.
Update: great ride today and yesterday!
Uploading videos to YouTube to post here and so e more pictures, really took all your advice to hear and it work, so did the lesson lol. I also put my stirrups down two holes, ahhh love bow moch that helped! My outside arm still got stiff but I felt it and made my self loosen up and move with him so I wouldn't block his movement land did better with not pinching with my knees and heels wherent down but not SCRUNCHING up lol
He tried so hard for me and I'm so happy I have this great boy!
Stay tuned!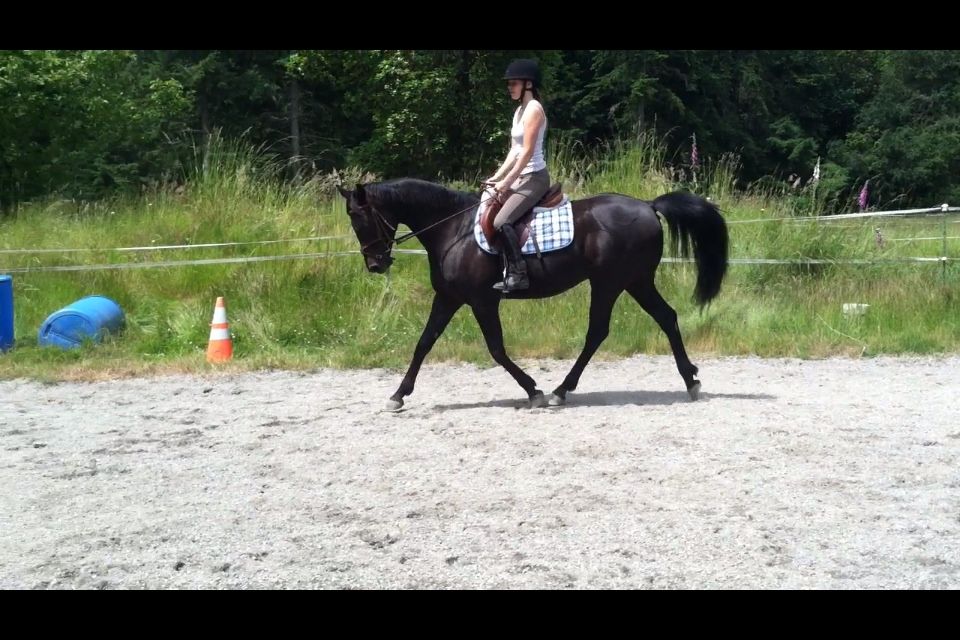 Okay so that is for now, I'm going to upload and get more pictures from them if I can. I felt like I wasnt as "frantic" in the trot either.
I have my homework, lots of transitions ride from my core and lower leg do more self stretches for my arms and shoulders.
Thanks!
Videos:



Video 2


Video 3:


Alright now give me all you got in critique bit at least let me know what i have improved on...please haha!
More pictures
---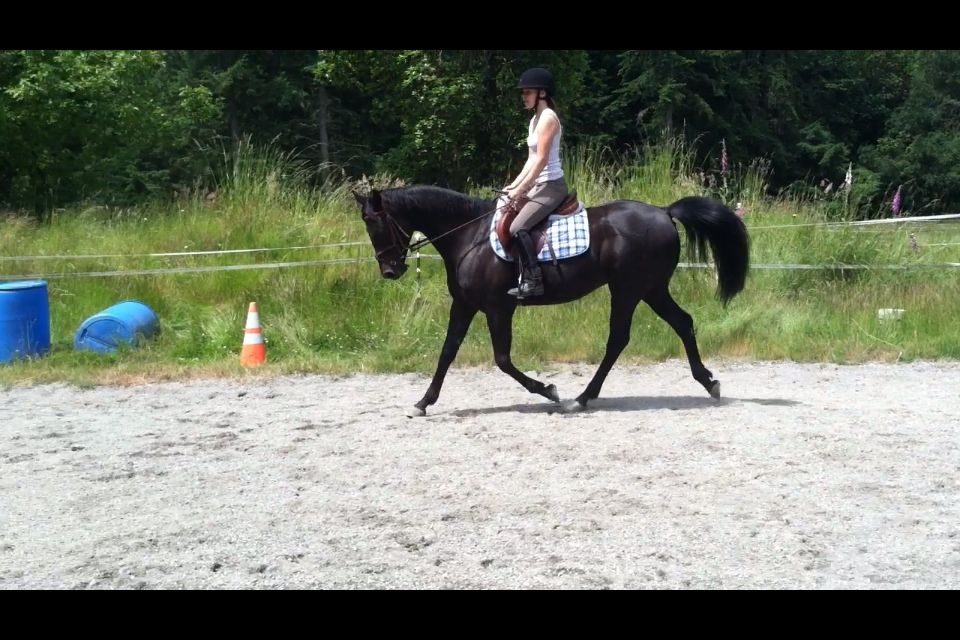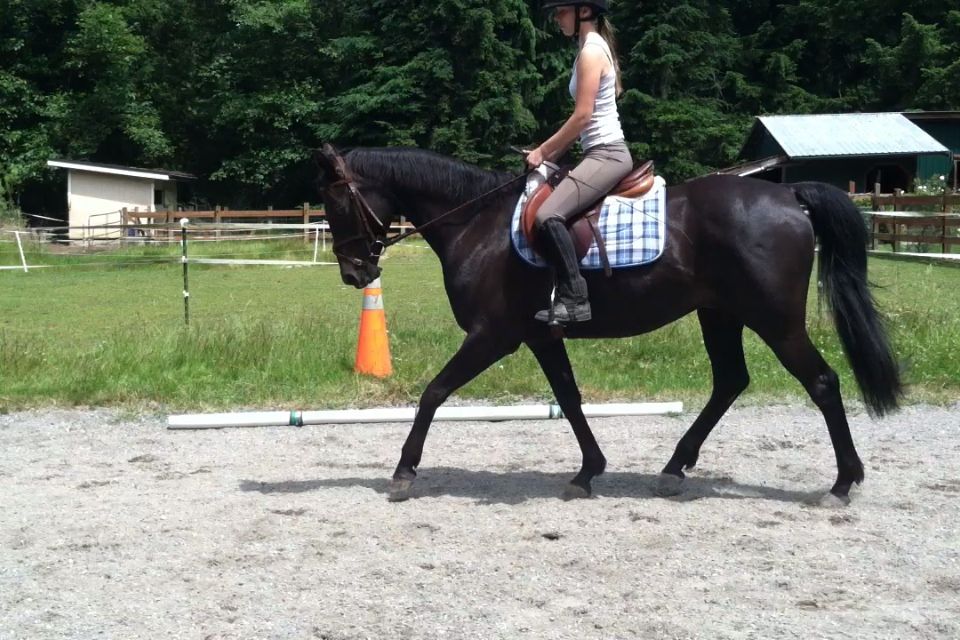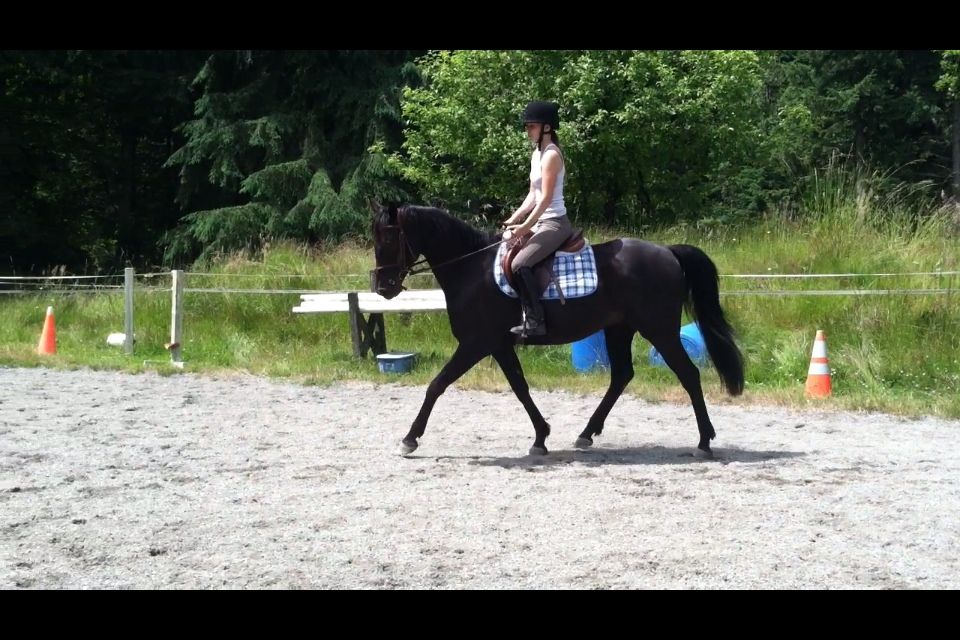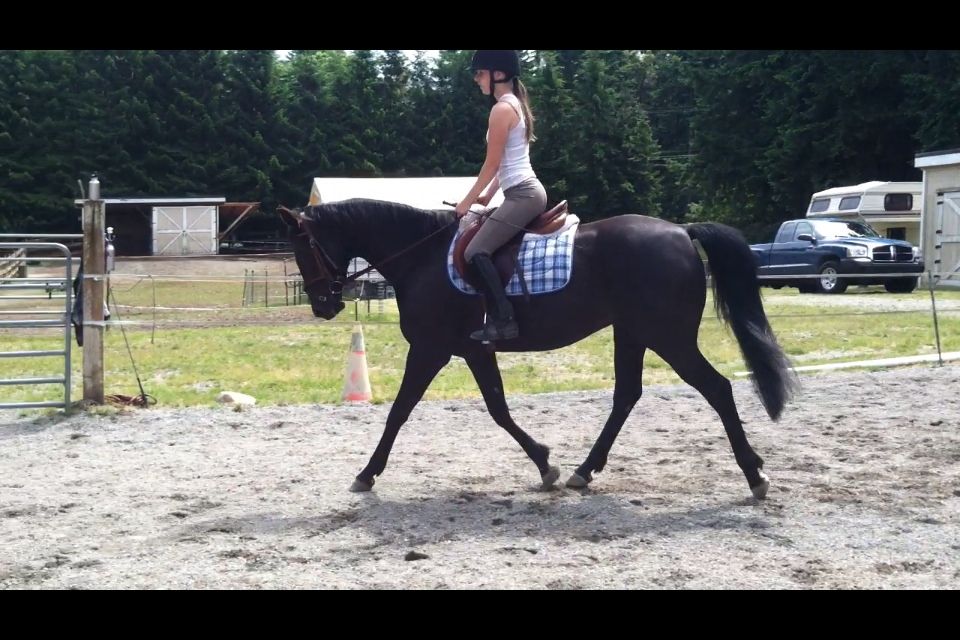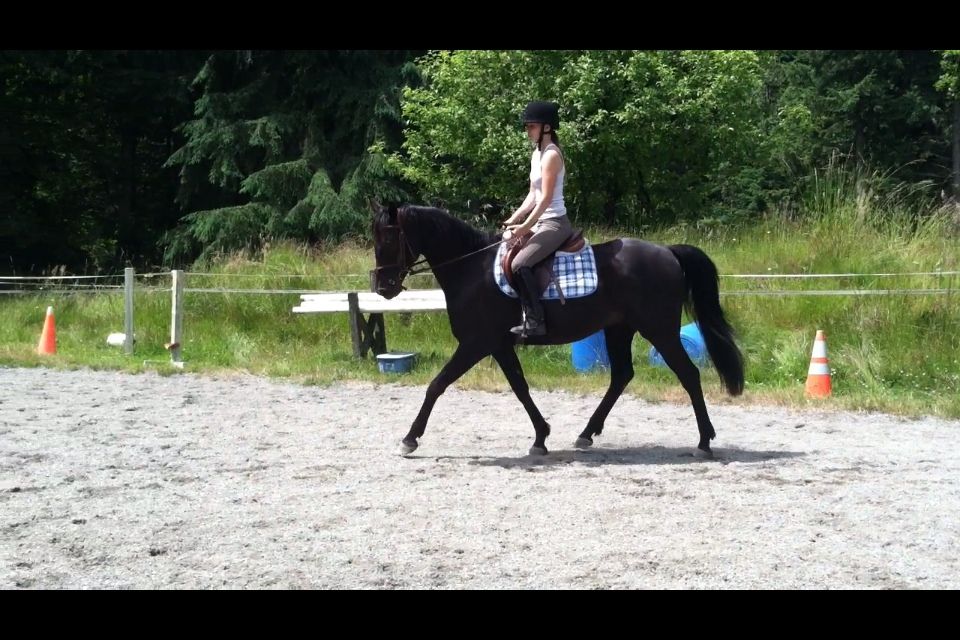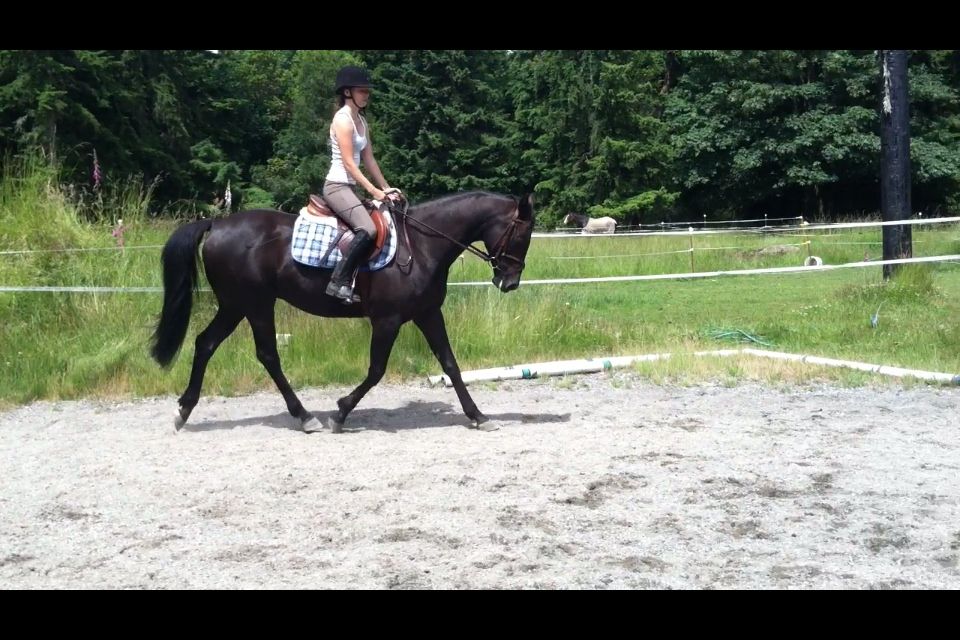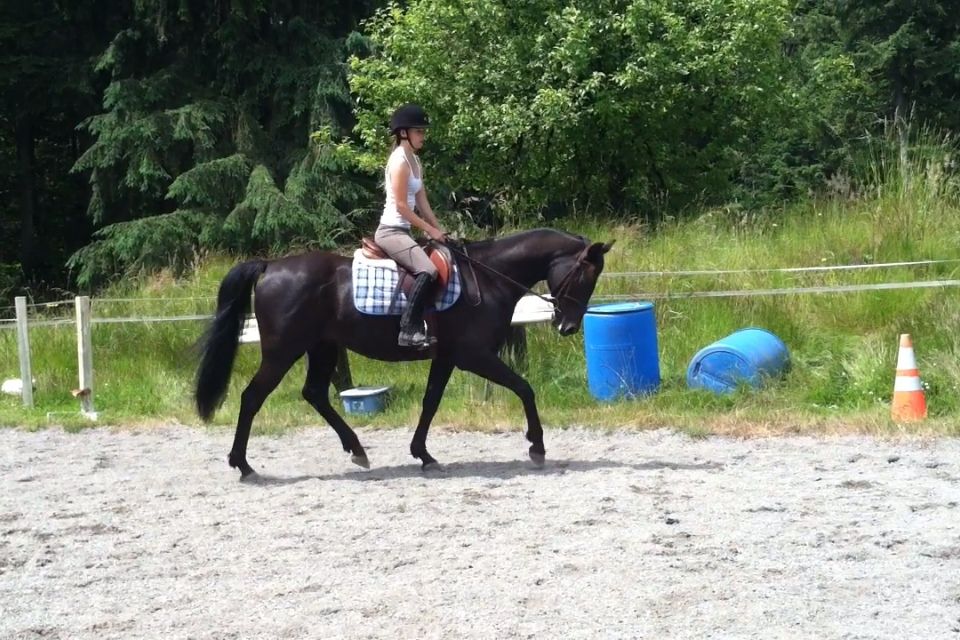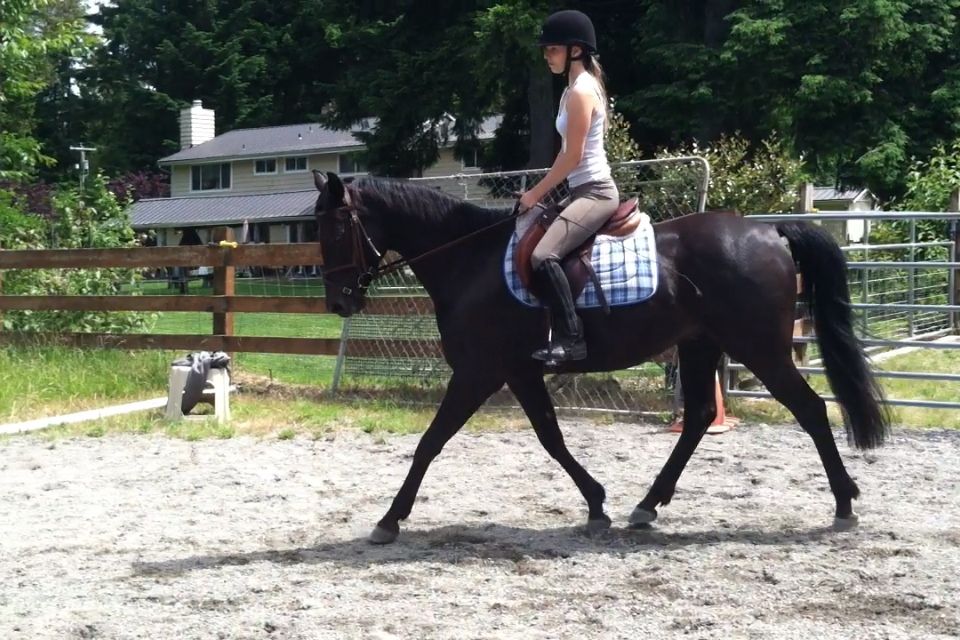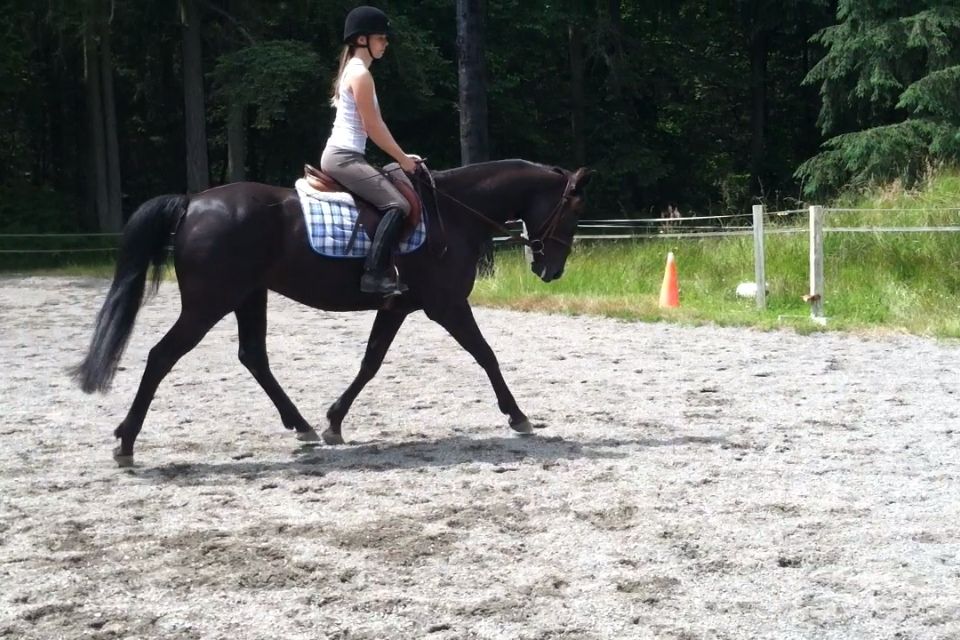 First is hands, get a complete hold on the reins, not tight, but your hands look way loose to me. Straighten your wrists and bring your thumbs up to ctreate the elbow-hand-rein-bit line. Hands will tilt at a 20 degree angle, so thumbs not straight up and down. Also your hands are moving a lot with your horse's head in the video. Work on stabilizing your core to help prevent this.
Next is legs, I notice you lift your entire leg to put your heel into him. Also that he seems to be ignoring your cues. Work on stretching down into your heel and not lifting it, instead wrapping your lower leg around his barrel.
Your shoulders are rolled forward into a very defensive looking position. Your arms are very busy, instead of moving your whole arm get your hands in the correct position at the whither and use your wrists and fingers to make those same movements.

Just a quickie sort of critique for you.
MF- I am not sure if you have read this thread from the start of last week. All the things you have pointed out are the things I am working. I'm looking more for help on getting him more constsiant, someone to compare these two rides to see if there's even the slightest bit of improvment, more claification on what you see Ollie progressing in or what he is backsliding in, what you think might help exercise wise or anything like that, I appraeaite your help, thanks,
Sam
You do look to have improved with your arm position a tad. In the first set of pictures, you had your hands pretty far apart but they looked to be about right in the last set. I'd keep your heels down a bit more, roll your shoulders back a bit more, bend your arms and keep your thumbs up. :) My instructor preaches things like these to me every lesson so I know how difficult it is to break a habit.. so good luck! (and your horse is lovely btw!)
---
Forever loved, never forgotten; my beautiful Indie. <3 Hoofprints on my heart.