I think he is very pretty! I love his face and color good luck with training him.
---
Amanda
Horses lend us the wings we lack.
Just a little update: The colt has been here for about a week now (maybe a little more?) His name is Aurelio, or Leo for short. He's still leery about being touched, but overall he seems like a pretty level headed guy. Despite all of the 'scary' things that have been going on around him, he seems to be handling himself quite well... I haven't seen him literally go into a panic on occasions when he would have had a perfectly decent reason to, being an ungentled mustang.
He will come and eat hay from my arms. He yields his haunches to me both directions (when I walk towards his flank). He also 'free longes' fairly decently and changes direction easily when I switch the hand I'm holding the longe whip in. He is learning to yield to pressure on his halter, and he doesn't terribly mind having ropes tossed over his back or being touched with the the longe whip. We still have a ways to go, but overall he's doing pretty well for a week along!
Here's a few more pictures.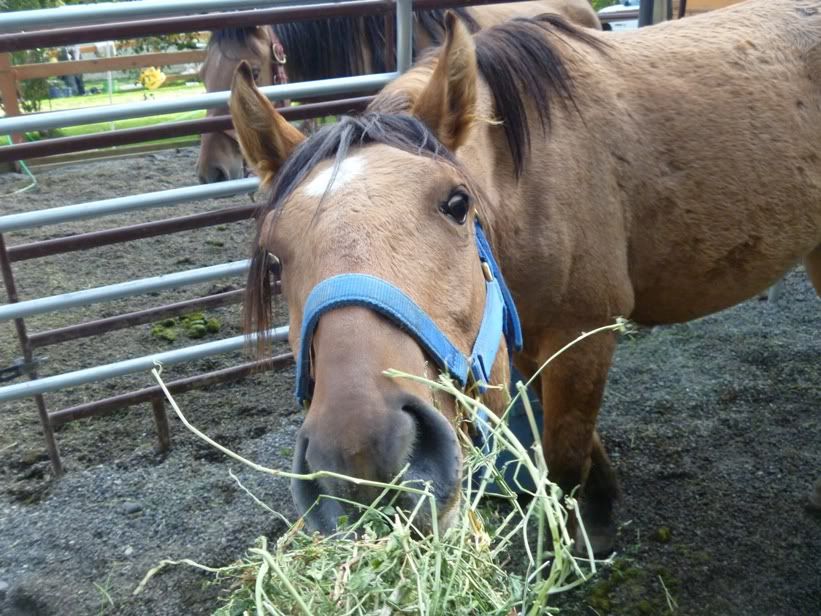 "I want that hay, but I don't see why you have to be holding it!"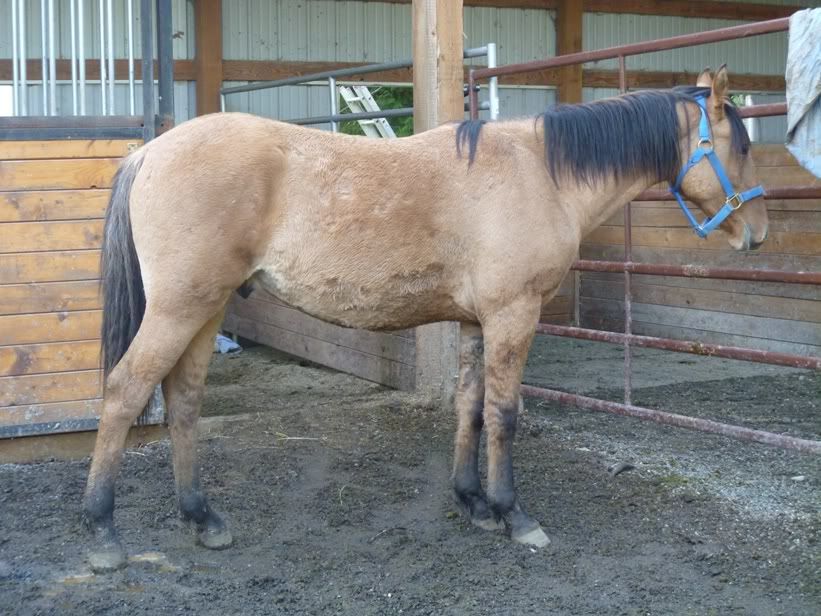 He is very pretty, I really like him!
---
RIP Minnie, 1981-January 15, 2010
RIP Maggie Mae I miss you
He's not bad.. His shoulder is on the steep sloped side, but open angled... And his LS placement is a little further back than ideal. Overall I do like his balance, and I would bet he will be a useful sort of horse when he is all done.
Similar Threads
Thread
Thread Starter
Forum
Replies
Last Post
Name Thoughts

Temp101

Horse Stories and Poems

1

08-23-2010

09:36 AM

Having second thoughts :o(

starlinestables

Barn Maintenance

6

02-05-2010

10:13 PM