My little Arabian. Pic Heavy
---
Ok so here is my ugly little 14.2hh Polish Arabian mare. I got her about a half a year ago. She was 7 then and only broke to lead. She stayed in a pasture all her life without any other horses. Point out her flaws. Yes i know there are many i just want to hear other people's opinions. She has a high stifle and low pasterns and such, a ewe neck and withers that are just ugh. But she suffered a very bad injury to her barrel she caught herself on a door latch and ripped it open, causing her to get over 48 stiches. Just now i have started to work her again. She has
no
muscle what so ever. Her chest is literally caved in. So here she is in the summer before her injury when i first got her.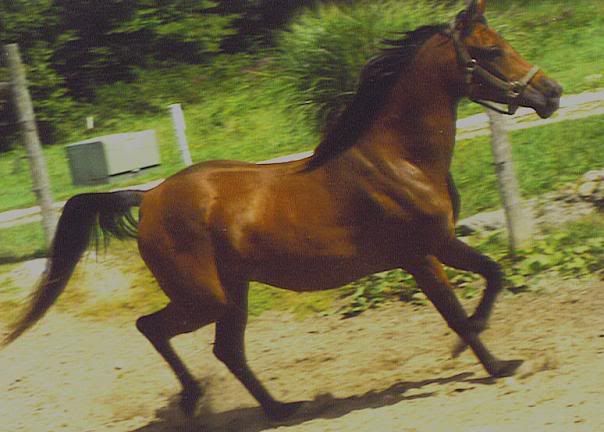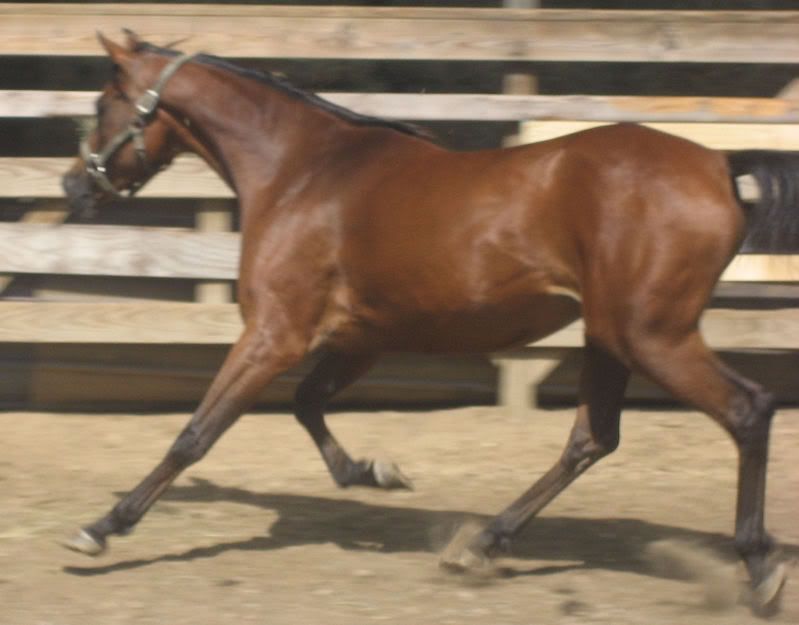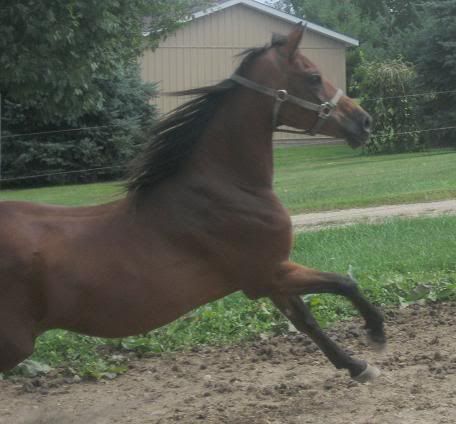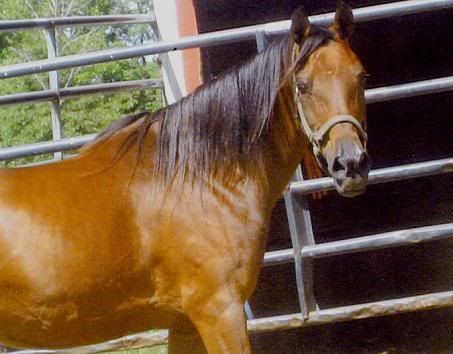 Here she is after the injury and its now winter. I took these today in her stall. She lost a huge ammount of weight during the recovery considering also she had a cold to go long with it. Now she is gaining weight again. But still a ugly little thing.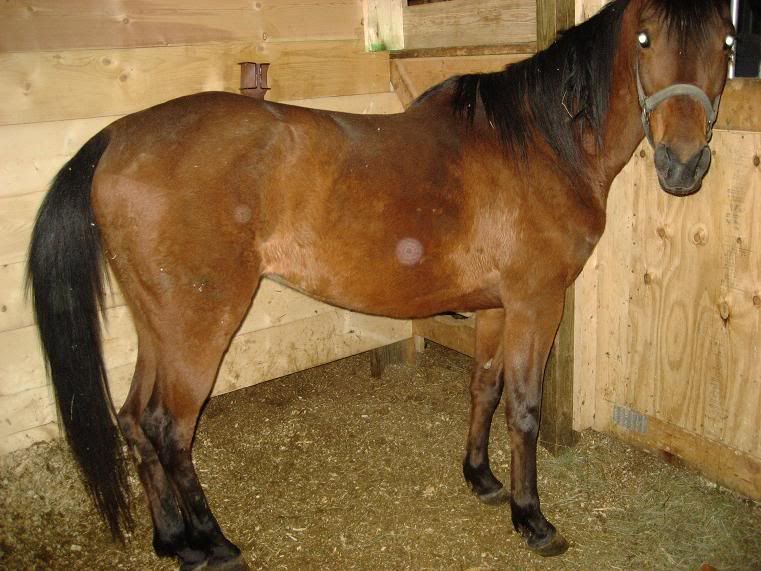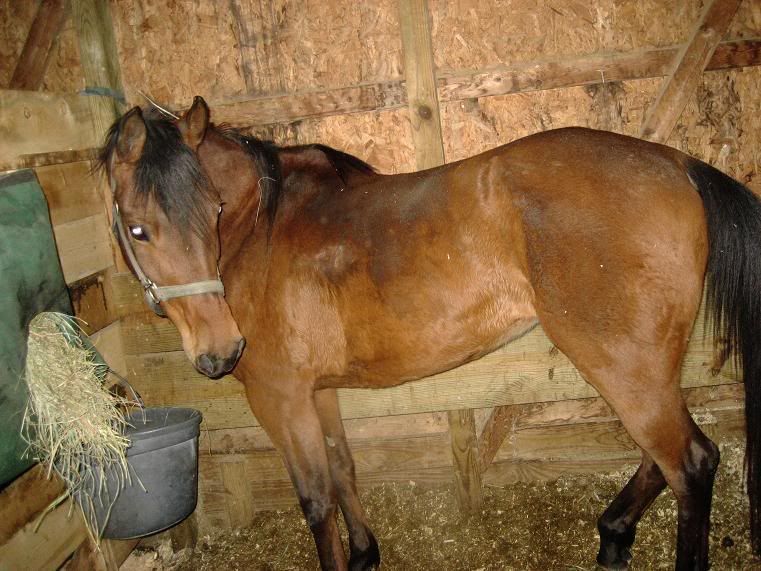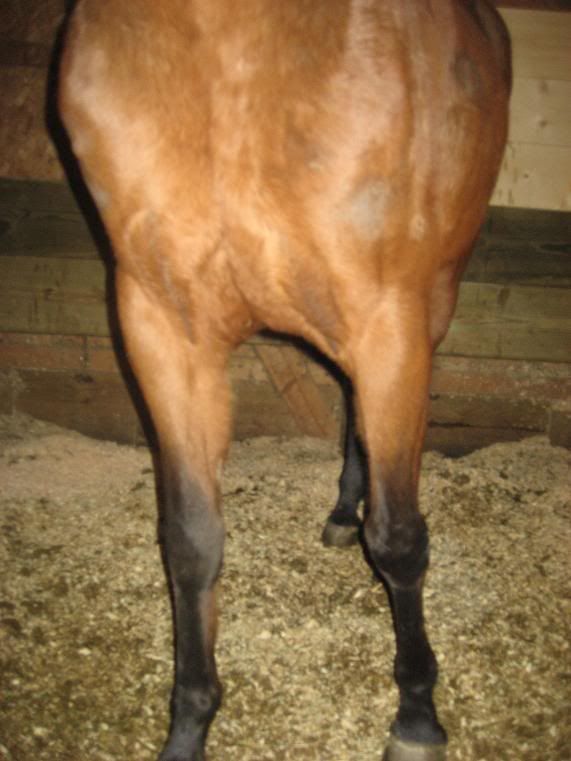 Aww I dont think she's ugly Delete. She has a beautiful head.
Her head is the only good thing on her
i actually really like her.

I did notice that she's uphill, but some people prefer that.
I like her. Her bum is skinny though (I guess lack of muscles at this point). I know the unhandled/untrained horses are REAL projects. So good luck with her!
She looks exactly how an Arabian should look. She is a very fancy looking girl. What are her bloodlines?
She goes back to some very nice lines! Do you plan on breeding her? Have you decided if you are going to sell or not?
Im going to keep her a train her for basics. I am not going to breed her at all. If she was QH i would, but even if i liked arabians, i don't like her confirmation, so i wouldn't breed her. Once she has the basics down i am going to sell her most deffinitly. I hope to have her for sale by August.