My probable new project pony-6 yo. TB gelding
---
So if you've ventured down into the Pictures section, you'll see that the situation with the Paint gelding didn't work out. I'm a pretty stubborn girl, so I've kept looking and making phone calls. This woman is willing to lease me her gelding (not lease to buy, just lease) but I can take him off-farm. It's affordable, and she will give me all of his goodies (tack, blanket, etc). He's still green, but nowhere near as green as Spree, and he's a gentleman on the ground. Whew. He better be, the dude's 16.3hh! He's very quiet and sweet. I know he needs groceries; she's been working hard at putting weight on him, as he came from an abusive situation. What do you all think?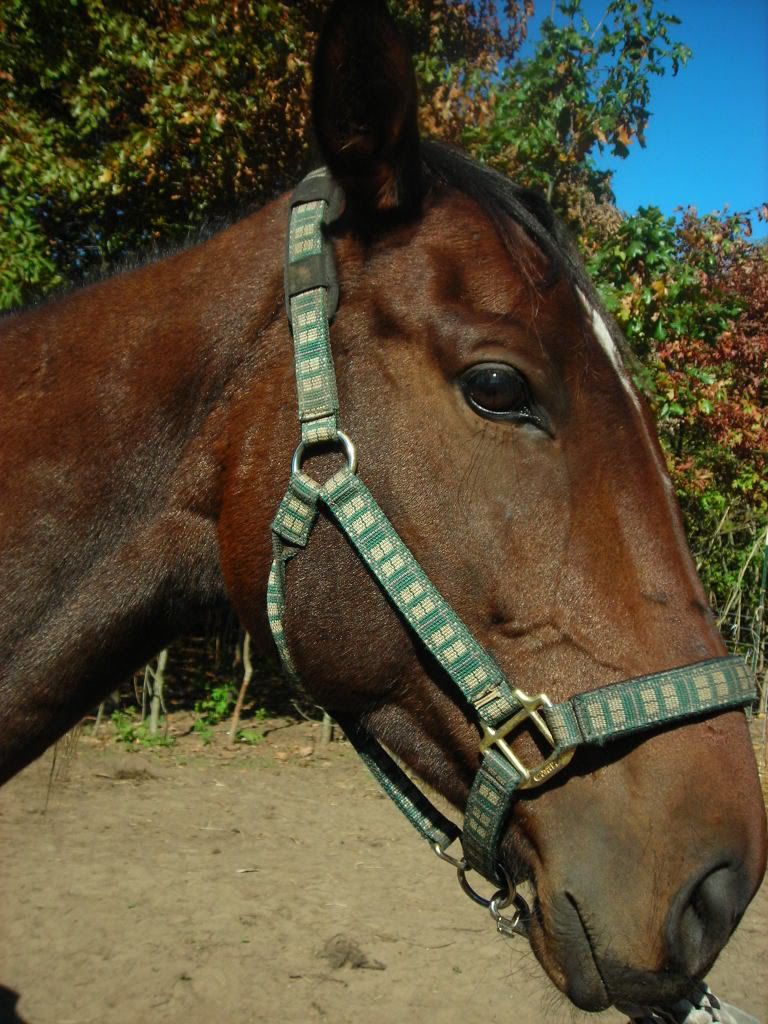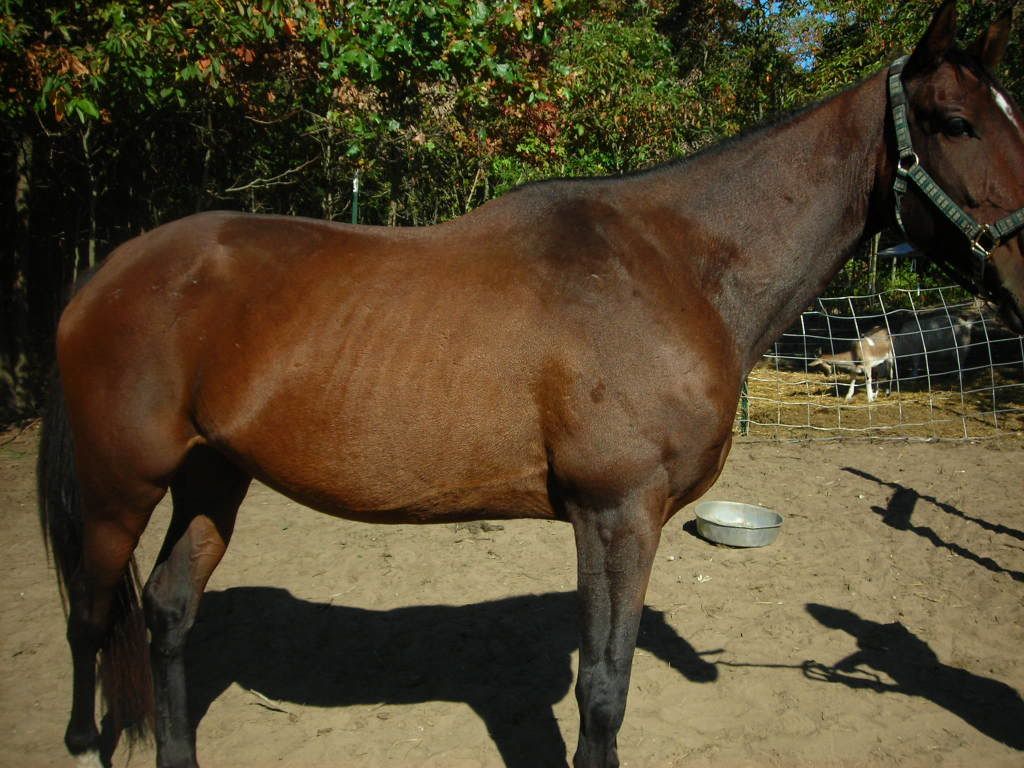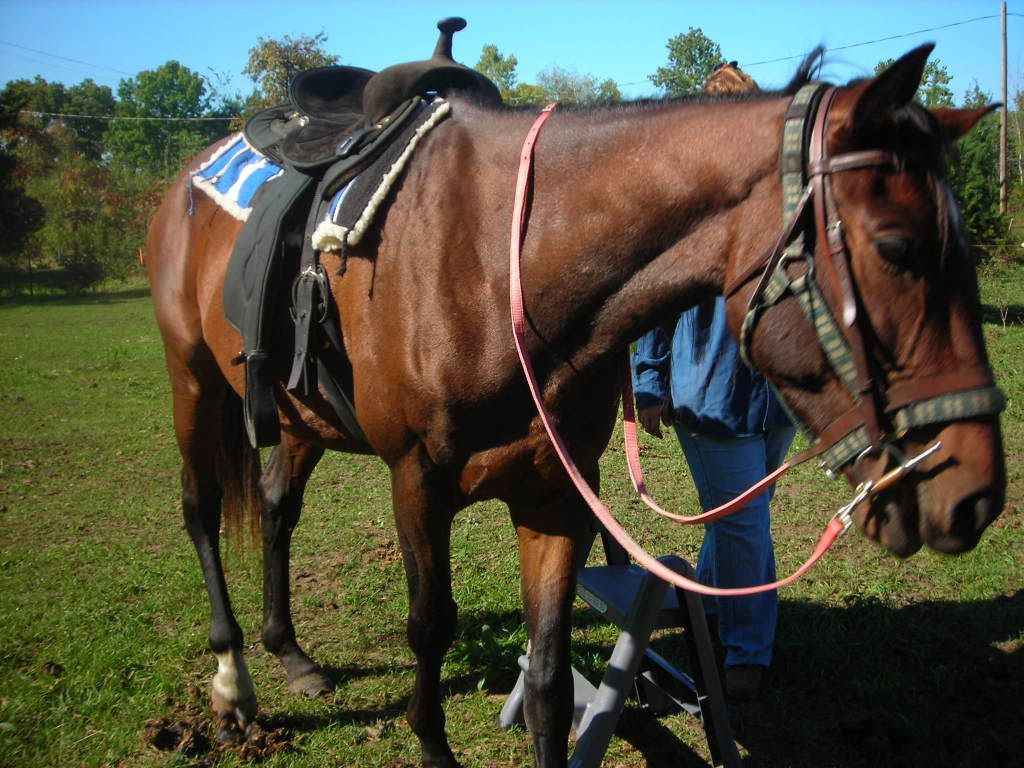 he doesn't look all that bad weight wise. Yes he could use more, but he's not terribly thin.

Have you ridden him? How was he?

If it all seems to be good, for go for it!
Ha, whoops. Guess I should mention that I took those photos this morning before riding him. :) Good, glad you don't think he looks too thin!

He was a good boy, and definitely improved the longer I rode him. He hadn't been worked in a week and is a little lazy, but that's better for me than him being hot. I was encouraged at how much he shaped up after just 15 minutes of riding. I think he would be a lot of fun, and a good (but not impossible) challenge.

Honestly, I would so much rather have a horse who needs a little work in the saddle than one who's pushy on the ground. Dealing with Spree for 4+ months has made me long to work with a mellow, affectionate horse, which he is.
awww nice choice! i want to give him a big kisss on his horsey nose. he's got such a nice eye
I'd get the vet to check him for worms... he's got a big gut but you can see his ribs; looks wormy to me. He also has long pasterns that don't appeal to me at all.
It's hard to tell much beyond that from the pictures given, sorry.
---
The lovely images above provided by CVLC Photography cvlphotography.com
Aw, cute! :) Long pasterns, could gain some weight. Love those eyes!
---
Ride more, worry less.