My student!!! What do you think???
---
Hey guys!! I know I know I am only 13! But I have a student! Almost a year ago ilean (jackies mom) And jackie asked me if I would like to train jackie and her pony, I was really Exited!Jackie is only 7. Jackie and lila didnt know anything. So I trained lila and tought jackie. Here she is riding Squiggles (my little sisters pony) Well what do you think?? Her last show (wich was her first) She got 2first, 3 and a 4th out of adults!!! I am so proud of her! We are going to another show on the 30th!! Please tell me what you think! But please please dont be to harsh, And keep in mind I will be letting her read this!! Thank you so much!!=)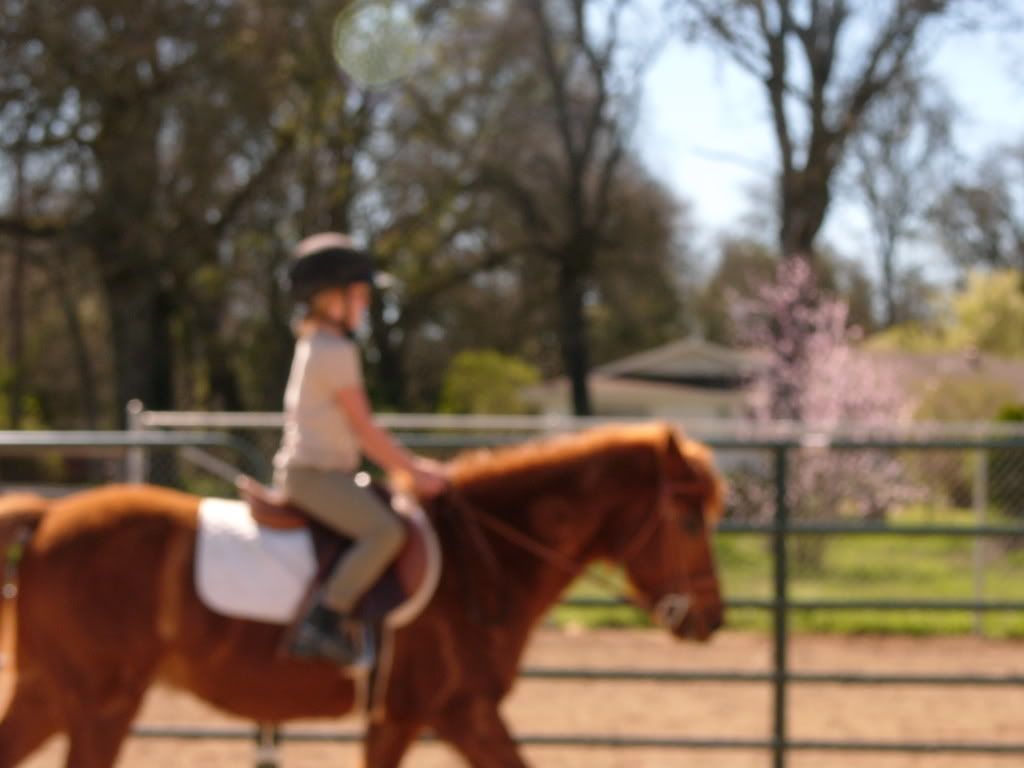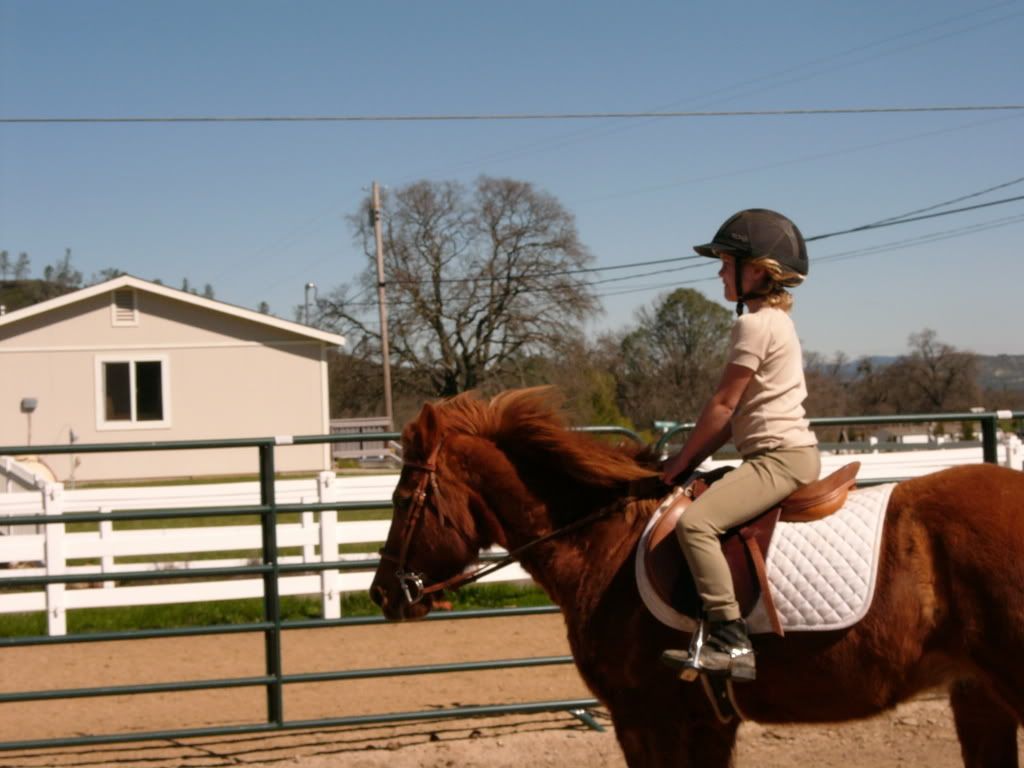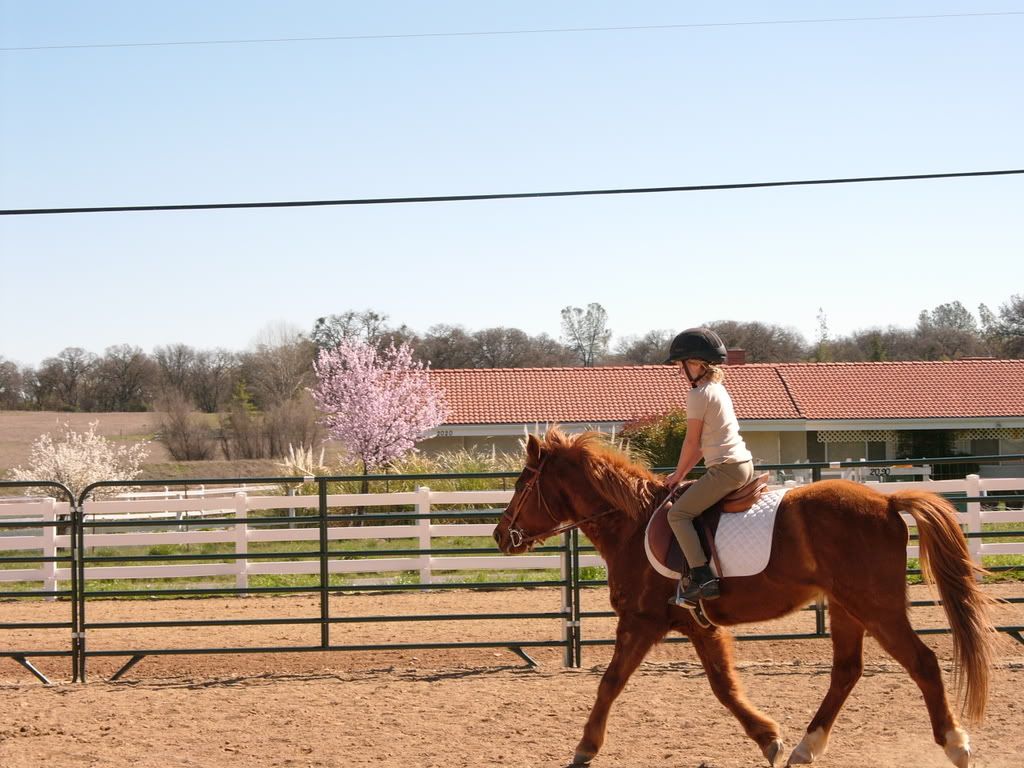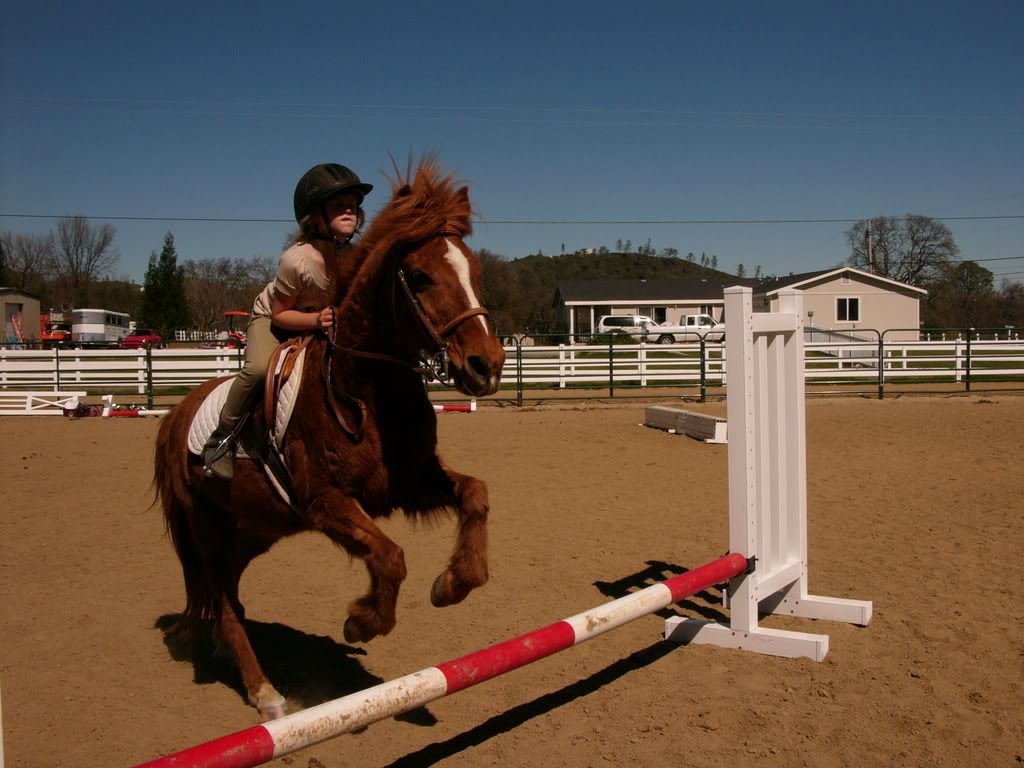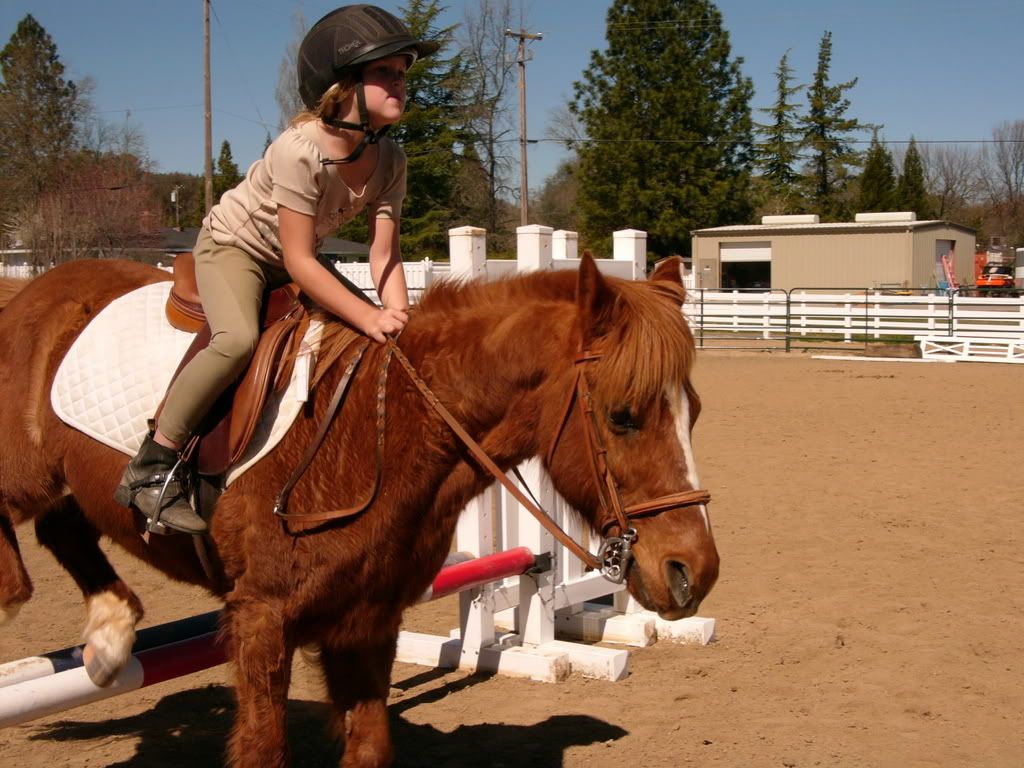 ---
Riding: The art of keeping a horse between you and the ground. ~Author Unknown
she looks good. Her heels need to be down all the time. It will help with balance.
Also thumps up. She does it in most of the pictures, but some I do see "piano fingers"

but she does look good! Nice job on her.

I bet she'll do great on her pony once she's finished training
She looks good! She needs to work on getting her heels down and keeping her leg underneath her.

I do have to ask why you have spurs on her and a kimberwick on the horse. A kimberwick can be a harsh bit in the wrong hands, and she is just learning and you can tell her balance isn't really there, do you really think she's ready to handle a kimberwick without being harsh on the horses mouth? And the spurs..... she can't keep her heel down, much less use the spur effectively. Since she is learning, you should try to teach her how to properly use her leg, instead of giving her aids, or she will never learn how to have an effective leg. So try taking the spurs away and allowing her to build up her leg.

I also wouldn't be allowing her to jump until she can get her heels down. If the horse stops and her heels are up like that, she is going to go flying over the horses head.

Other than her heels over fences though she is looking really good! I would just be hesitant to jump her, since her leg position is dangerous.

She is cute, and you are doing a great job with her. I would just rethink some of the things that you are doing, and the pace that she's at.

Oh, and congrats at the show! you must be very proud!
She looks very good!!!
She needs to work on bending her elbows a bit more and getting her leg under her and heel down. No iron work could help tihs and it will also help with balance.
Congrats on the first show and good luck in the next show
---
It is not just a horse,
It is the one thing that keeps me from being just a girl
She looks great! There are a few little things that the others have pointed out but she looks very good!
Kudos to you for teaching her! It's looks like you have done a great job!
Also let her know that she is doing awesome! That's is great to see that she is doing so good!
And I noticed one thing she does that alot of other people don't! Her head's up! Good on ya girl!
heyyy ummmm i heard u have to be over 18 to teach riding...is that true?
Quote:
Originally Posted by xoLivxo
heyyy ummmm i heard u have to be over 18 to teach riding...is that true?
Depends. I taught casually at 16, I didn't advertise as a coach or anything and only had a few "students." If you are wanting to become a coach, and have liability forms and get paid for it, then yes I think you have to be 18.
EQ - what a cutie! She's got a great base, looking forward to update pictures later on!
---
The lovely images above provided by CVLC Photography cvlphotography.com
Pepperduck- The pony dosnt respond to anything else he runs through any of the bits we put him in exept the kimberwick. As for spurs funny thing is she usually uses a Crop, Well yesterday my friend was using the crop on her big draft horse and it snapped in half!=( So I am buying a new crop tomarrow usually she dosnt wear spurs. Thanks And I will work with her on getting her heals down.
---
Riding: The art of keeping a horse between you and the ground. ~Author Unknown
I think she's a great little rider. Good for you for taking on this little girl!
Thanks!!!
---
Riding: The art of keeping a horse between you and the ground. ~Author Unknown