New filly
---
I'll love her all the same, but you can critique her if you'd like. She's my new project (I'm training her)..
Let me tell you a little bit about her. She'll be three in the spring. She's a registered Morgan filly. She's about 14.3h, but I expect she'll grow (hopefully) an inch or two more. These pictures were taken the first weekend in Janurary. She's unclipped because she's uncivilized about clippers (not really, she just doesn't like them much.. we are getting there though)..
After 45 minutes of fighting with my camera, I got these uploaded!
My two favorite pictures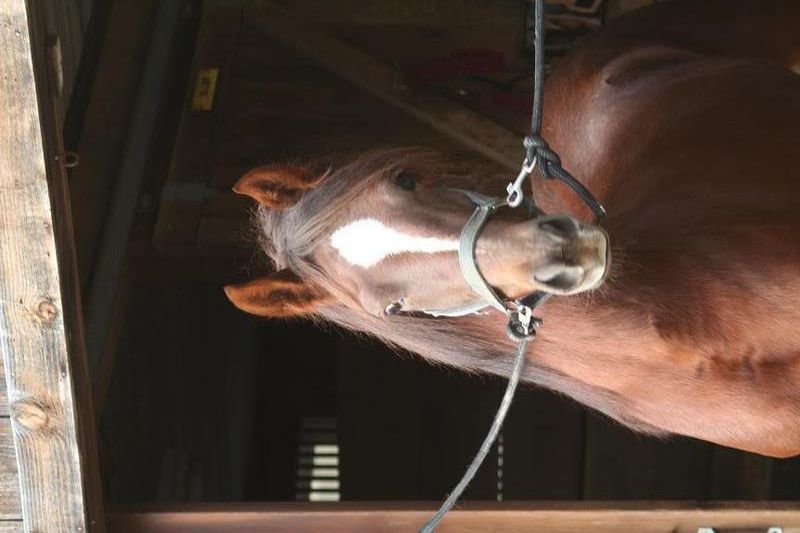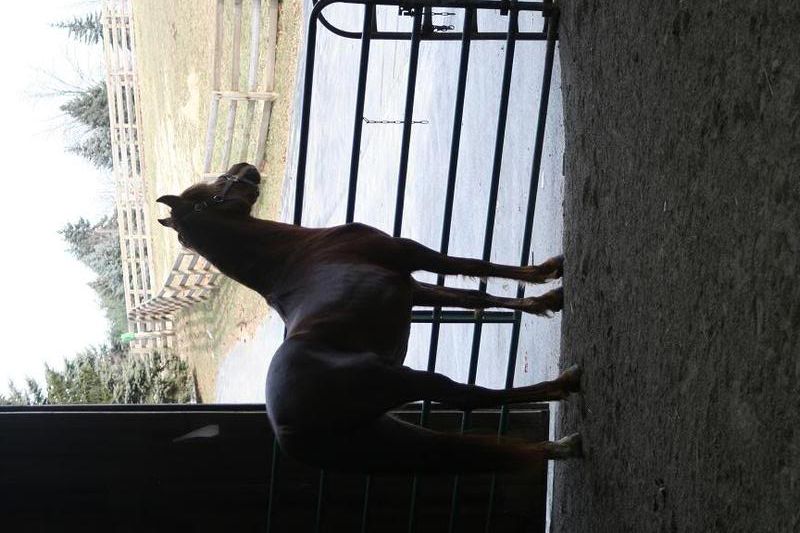 I don't like the way these came out, lighting, etc.. But for conformation/movement purposes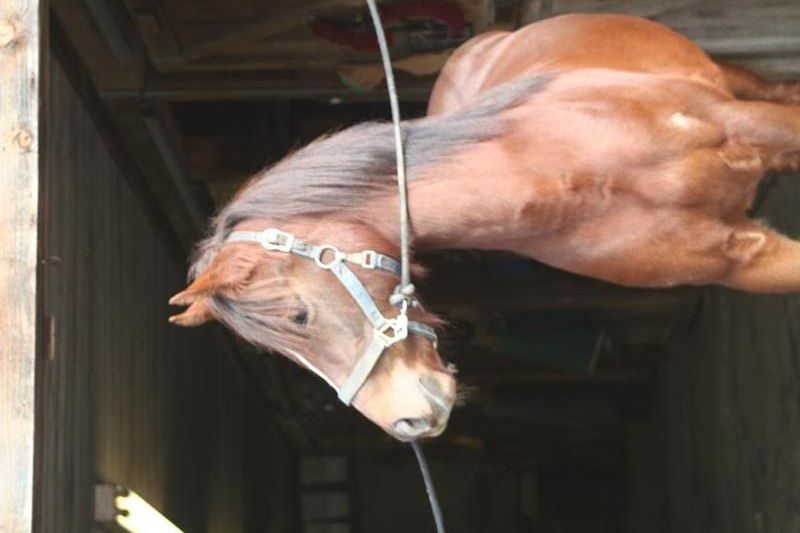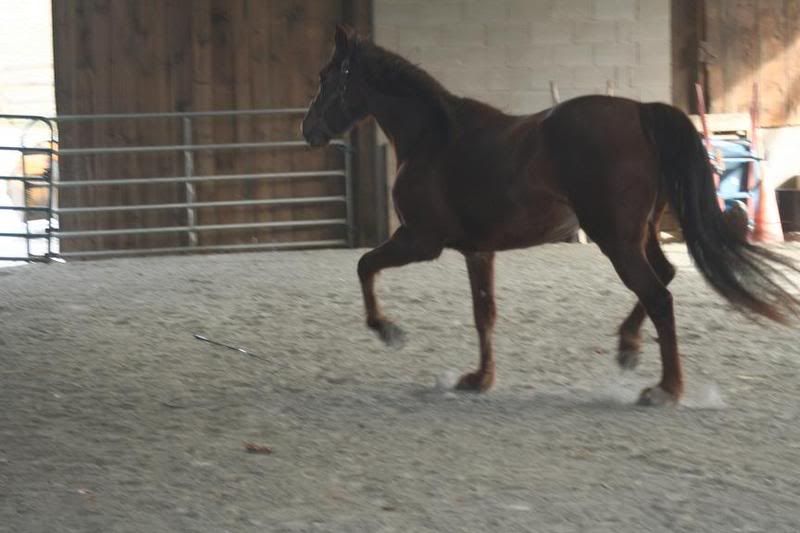 *this is the closest I've come to capture how high she trots when she gets excited (she's closer to level, without shoes) she also has nicer hocks than this picture presents..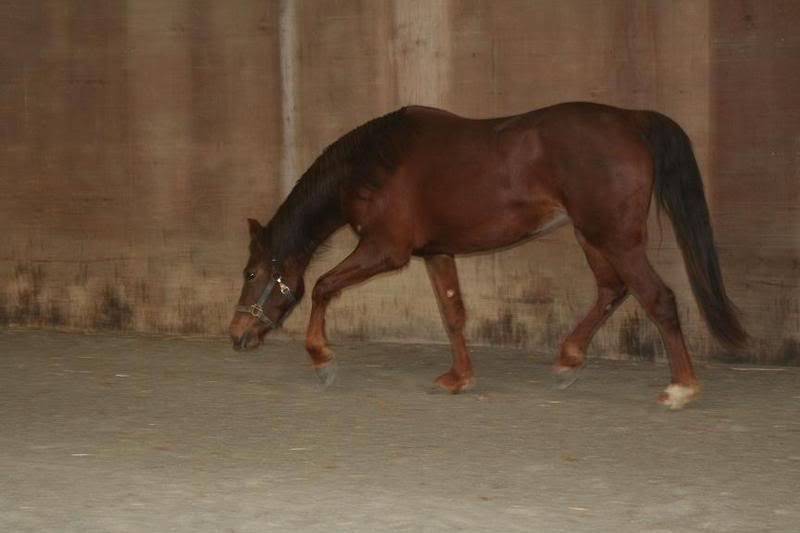 and Scarlett with the BOOB.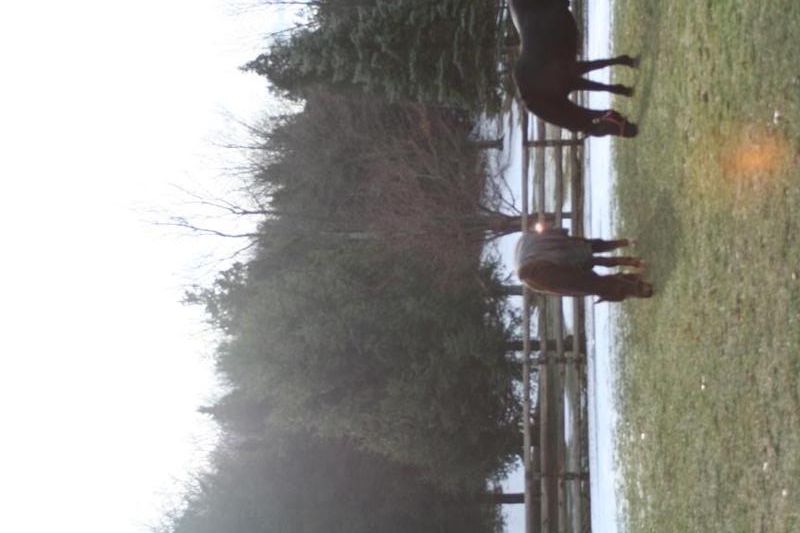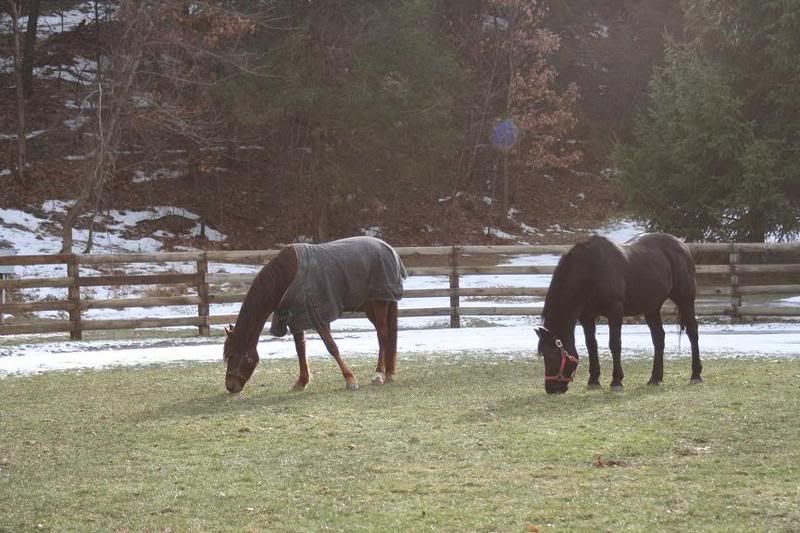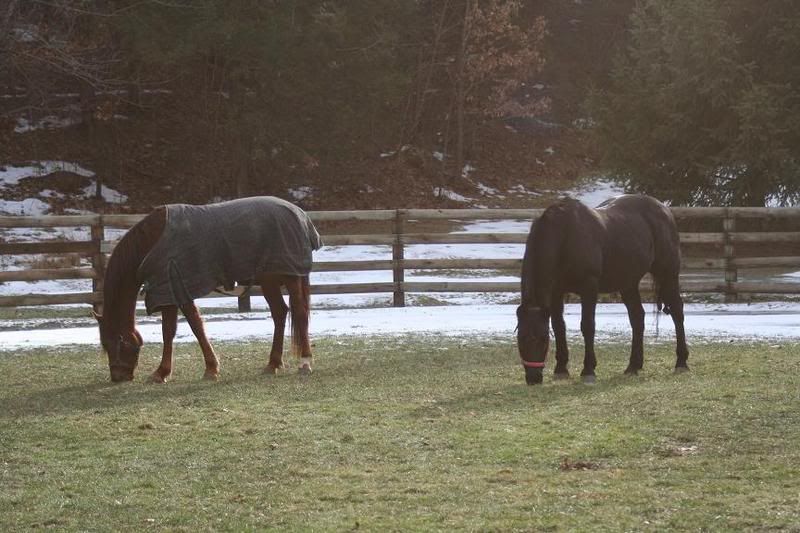 (notice her blue halter and his neon pink halter. =]=])
oh and her mane is currently braided over to the right side, these pictures are before I braided it over. =]
what a beautiful face! i love the second one of her in the crossties
She looks like she's got a lot of potential! I love her expression. I would love to see more pics!!!
---
Have you hugged your horse today?
Thanks everyone, I'll try to get some more pictures this week! =]
Very nice! I love her back, withers just slightly abouve hindquarters, it's great. She also has a pretty, kind face, and she looks like she is a nice mover with knee action.