New & Improved, Ollie is learning so much!
---
Here are some videos from today's ride, O was a good boy! It had been a week since being worked, it was raining and his girlfriend was gone while working him!
**NOTE: I have a hip issue going on and it's very hard and painful to stretch down into my heels (car accident back in march is still throwing my body issues left and right)
This was our first time cantering in 4-5 weeks, we have really been doing alot of work at the walk and trot and boy did it show and come through today when I asked for the canter, it's tottally different in a great progressing way then from the last time we cantered! I'm so excited for him!
Here are some pictures to critique :)
---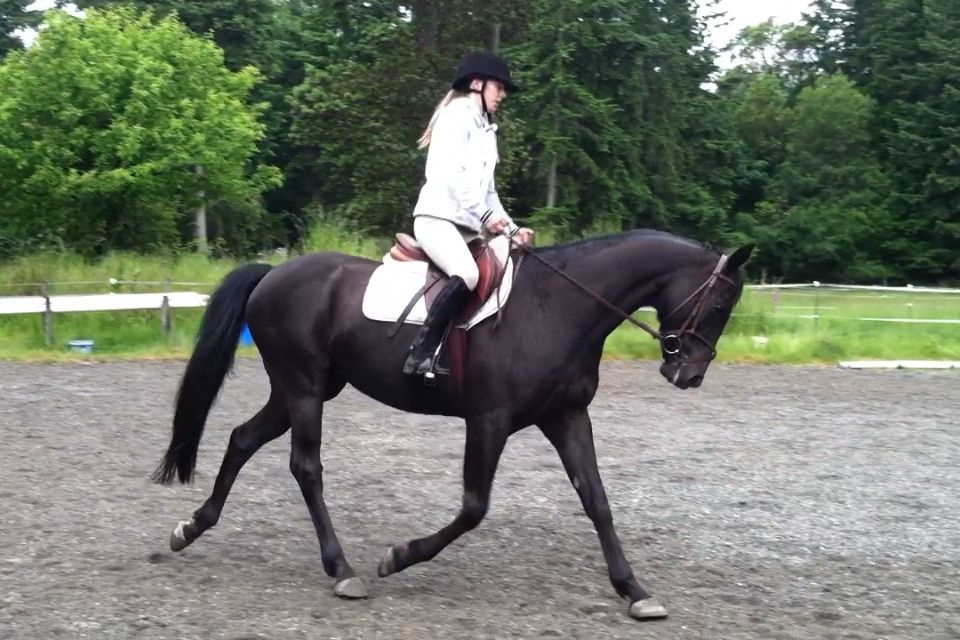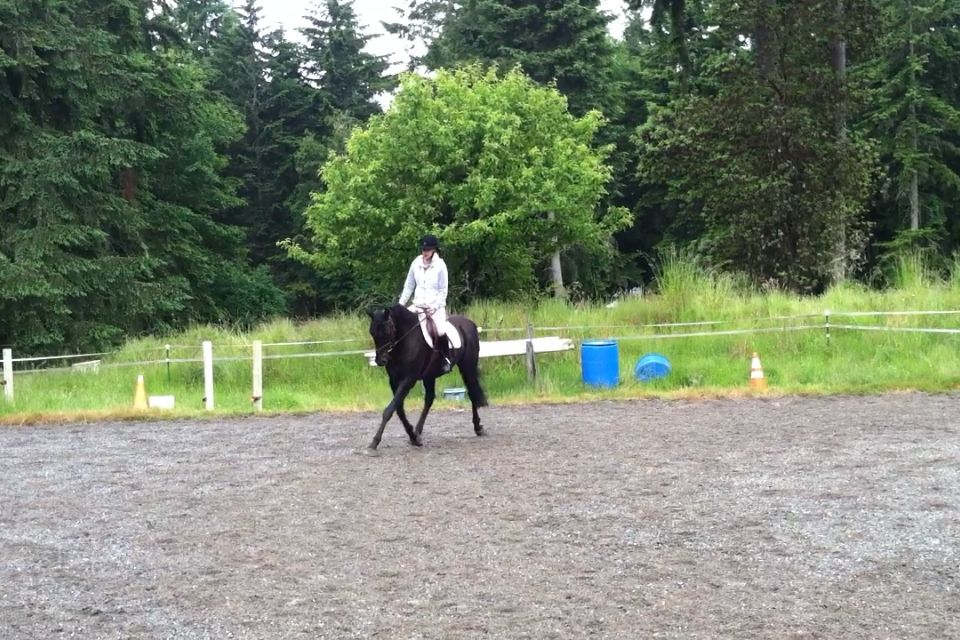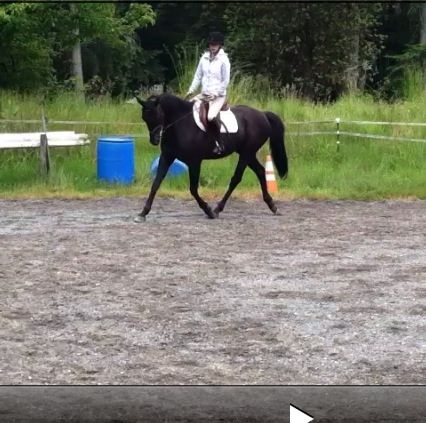 Bump!!!
Would like feedback :)
Hello Sam,

You and Ollie look very good. you have every right to feel proud. Going to the left , I see really nothing to critisize at all; looks super.
Going to the right, you are collapsing your inside hip, lengthening the outside (left) of your body and dropping your inside shoulder a bit. I think this might be because Ollie is stiffer this way, it feels like he is falling in on the circle, so you are trying to leg him out with our inside, and put more weight into your outside (left). the both of you look a bit strained going that direction. All I can think of is to really use your inside thigh to get him over, and a tap of the inside ankle bone, but don't push him over with a solid ON lower leg.
Try some leg yields left, but don't have hardly any bend of the neck inward, just a slight tuck of the right cheek bone into the throatlatch.

all this is really minor, but you wanted serious feedback and that was all I could come up with.
Thanks!!!
Yes he was really falling in that way!
Lol
I felt like his trot got way better after our canter! I'm now so glad that I decided to canter today!
Really glad I got video! Super helped :)
He looks good! If anything, watch that he doesn't go too deep into the bridle. In the first picture especially, you can see that he's almost breaking at the third vertebrae instead of the poll. The highest point of his neck should be his poll; any further down the neck, he won't be using it to its best advantage.

Try some long and low work to get him to stretch and extend his neck out, then slowly collect him back up into the bridle on a slightly longer frame.

Great job with him, and good luck!
i agree with the going behind the bit stuff as stated above and the first picture is a perfect example of it. I only watched the second video but i would like to see a more consistent contact. you seemed a little handsy for my taste. otherwise you looked pretty good, he seems like a nice horse.