North
---
I bought North out of the meat pen, so I guess that makes her my rescue. I couldn't let her die, she was just to darn sweet. She is an 8yr old Appendix Quarter Horse that was only halter broke when I bought her. Recently I've started riding her lightly. I know her conformation is nowhere near perfect, but I was wondering if there is anything that will prevent her to be a trail horse? In some pictures her front legs look really bad, they are much better now. She had never had her feet done until I bought her. Sorry about the bad pictures, but please do what you can. Thanks in advance.
Here she is…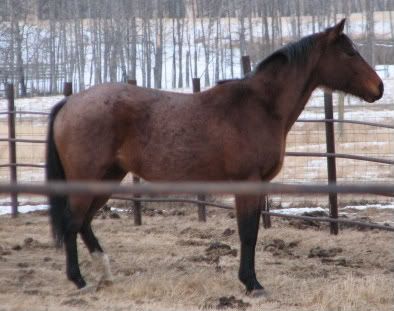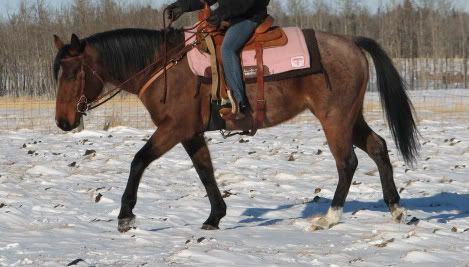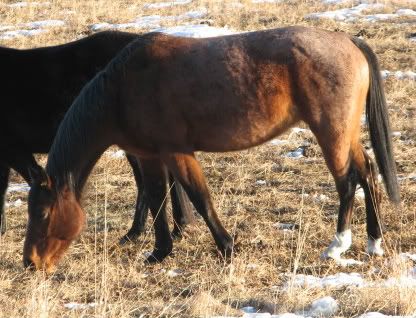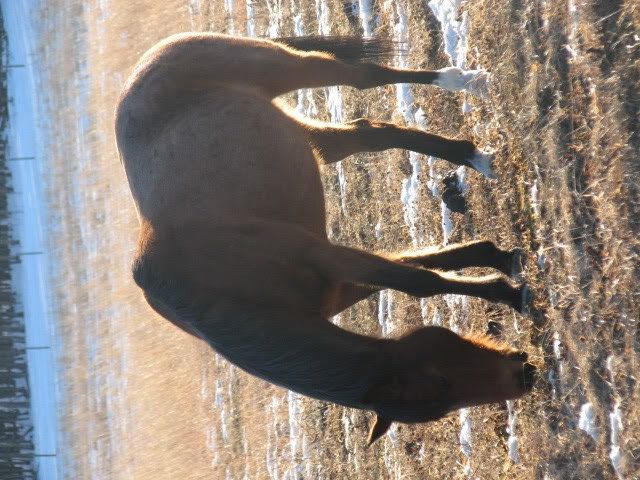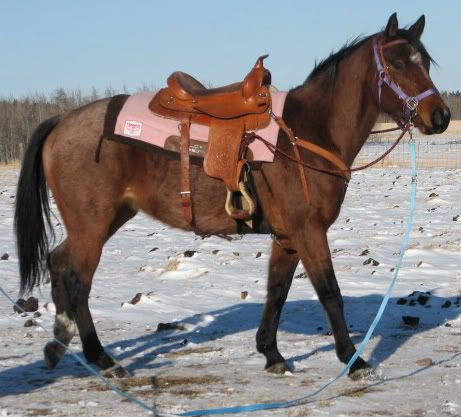 she's very pretty.
I actually didn't see anything wrong with her. So i don't see why she couldn't be a trail horse.
Thanks Appylover. I love her, she's my girl. She is my cuddle bunny. She loves to cuddle. That is why I bought her. I was at the horse sale and I was taking a short cut thru the meat pens when she saw me and turned into me really fast. I thought she was going to kill me..lol. But she just put her head in my chest and held it there! So that is why she came home, she just choose me!
i would have taken her too if she did that!
she's a real cutie pie
I think she's gorgeous. Quite the looker. Good for you for taking her on. She's a pretty girl
nothing pops out on my conformation wise. Maybe built downhill a bit, but nothing bad. She's a beauty!!!!!!!!!! I love her!
If you find her missing one night, it wasn't me
haha
Thanks, but I keep my eyes on her! LOL. Just kidding.
Just really sad a great looking horse like that could end up in the meat auction
I think she is stunning and looks like a real heart tugger.